Contact Info

Address:

Silver spring, Maryland

Phone:

240-233-4649

Email:

Homepage:

Section:

Home »
---
---
I enjoy helping people make website that earns passive income.
Since the beginning of 2007, I have started my first venture in blogging, plainly because I wanted to have my own personal website to brag about. Everything was simple and based on HTML using rookie knowledge I learned in Highschool.
I made my second attempt a year later, namely The Arts of Martial Arts, running WordPress and hosted it on Hostgator. During this period, I was also attending a karate class at a local college and found great interest in martial arts. Hence, I wanted to put down everything I have learned for future reference.
Now I didn't have much experience in the online passive income field, let alone making any money from it. I knew how to monetize a website by using Google Adsnese but did not earn much for the whole first one and a half year. All I focused on was writing content after content after content because of, well, passion. It was a whole lot of effort in researching different martial arts styles along with their history, philosophies and the respective masters back then, but I did not feel overwhelmed or stressed. It was built naturally out of interest.
One of the topics that appeals to me the most was the arts of Feng Shui (Chinese interior designs) that involves decorating & positioning items in the house in which ways that could change the energy of the building and how it affects the occupants.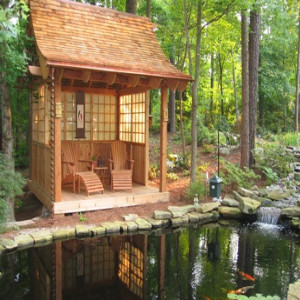 I noted that sometimes I wanted to show an item or an object orientation that is available on Amazon.com. So I was looking for a plugin to show Amazon product. It was then a I discovered Amazon affiliate program and then I found out a bunch more other systems. Long story short, the website brought me almost $20,000 from sales and ads in its second year — 2009.
It was my first venture in finding a workable passive income and please let me emphasis this: it sounds like it is really easy here, but there was no overnight success or instant gratification. In fact, there was harsh bit and byte that almost made me give up. Thing was more difficult than it seems.
One of the most toughest challenges, in general for us internet entrepreneurs, was to find an audience and people who mentally supports what we do. You can be pretty much alone in this battle when your friends and family do not know exactly what you are doing and they could be very negative about it. I'd advise give them the benefit of doubt and stay rooted for your dream, use their lack of interest to fuel your motivation and simply make it happen. Now you take care of that mentality and let me help you find an audience.
Anyway…I hope you like the reading. This is an example of profile listing on Local Success.
I have just opened myself to the world. I have showed chapter 4th of my book to you and thank you for reading this far. Now you know how my journey started, you learn about one of my websites —www.silveryhat.com and chance is you will check it out sooner or later. I have also told you the hosting service that I'm using above; which I am affiliated with. There is nothing extraordinary about what I did and I am just like most of people out there who had nothing to begin with. Did I mention life was also much harder with two kids ? But it's worth it.
Now back to the point. Once you get people to know you at a more personal level, you not only earn an audience but also friends who trust you and friends who can teach or learn from you. They will more likely to follow your advice and buy from your recommendation more than just one time (if the product you introduce is actually good).
That is the purpose of Local Success Directory. We want to help entrepreneurs like you grow your business by expanding your network naturally –not by trying to sell people stuffs, but helping you get more friends and give them what they really need. I can also guarantee that it is not just about who you know, but who they know. As an entrepreneur, I am sure you know how valuable that is.
I wish you succeed in your venture. You can reach out for me on Facebook or at Linkedin. By the way, why don't you share you story here at LocalSuccess ?
— Paul L.
---
Gallery Sample
Want to add a Flickr gallery like this to your listing ? Read this guide.
---
Video Sample