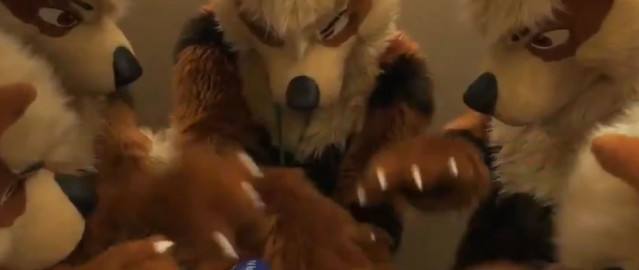 I'm writing this short case study in hopes to inspire young entrepreneurs to take action on their seemingly stupid ideas — because the stupid ones are the best ones…
I think most people on Reddit are familiar with the nut button meme. It was popular back in 2016, which is ancient in terms of the Internet's attention span.
Despite the meme's old age, my friend and I have done over $150,000 in sales by leveraging its virality, focusing on simple SEO, and expanding aggressively. We made that 2D meme into a real product — a simple push-activated sound button — and automated our sales across FBA.
The Numbers
$150,000 revenue in 2018 (proof linked at end)
6 Countries
60% profit margin
4-hours/week of work MAX
Tens of thousands of nuts in this world
This isn't so much a guide, rather just how we did things and what we learned along the way.
Our First 1,000 Units – Inception-to-Market
My friend and I always spit-ball stupid ideas off each other, hoping something might stick.
One day he called and said how has nobody made a real-life nut button; let's fucking make it. It sounded stupid at first, but the more we talked it out the less stupid of an idea it became.
Why it Might Work
The marketing was already done, but the product wasn't there
By that I mean there were millions of shares/views of our soon-to-be-product by ways of the meme, and brand recognition was there.
Risk was only $1,250 each for first 1,000 units (minimum order quantity)
Upside was about $4,000 each
Why it Might Not Work
Outdated//irrelevant meme
The juice was worth the squeeze we figured — and if we failed, we could just hand them out on the street or at school for fun… So we found a manufacturer on Alibaba, negotiated a price in broken English, and 1,000 nut buttons were at my doorstep about a month later. I still remember cutting into the first box, and feeling a mix of excitement and extreme self-doubt (I think that mix means you're on to something).
I bought our domain for 10 bucks and set up a SquareSpace site with all the "high-conversion rules" that I had read on Google. With as few frictions as possible in mind, the site contained:
One call to action, "Buy Now" (though we've broken this rule)
Price – we decided $11.99 was fair
Product title and brief description
Big, hero images of our product
Meta descriptions with SEO keywords
And nothing more.
Our site was live and our nuts were hot and ready to sell. But how were people going to know that we were selling?
We were severely outranked by the actual meme in any early Google search, so we opted for some paid advertising. We scheduled a few posts with quasi-popular Instagram accounts ($75-150per post), and a $10/day ad budget on Facebook.
We waited.
Our first day we got zero orders. Our second day we got one order, and celebrated. Each day, sales were slowly dribbling in, and by week two we were doing five sales a day and felt like Bill fucking Gates.
Logistics
We bought ourselves a label printer, 500 yellow bubble mailers, and a ShipStation/Stamps account for discounted USPS rates. My college apartment was right across the street from the post office. Every morning before class, I would print out labels, pack the nuts, and drop them off at USPS. Eventually the post office people started calling me Mr. Nut when I was dropping off huge garbage bags full of nuts.
At the same time I had set up an Amazon storefront (only $40/month), and we were in the process of sending inventory to FBA distribution centers.
I also set up an eBay page for International orders, since eBay has their own global distribution center and deals with customs/shipping themselves. I was surprised by the amount of people paying $20+ on shipping alone to have a nut button sent to their country.
Legal Protection
We also realized that this product would be super easy for a big fish to produce themselves and undercut us. So we spent a good amount in the beginning on legal fees, trademarks, and IP protection to protect us down the road. Definitely worth it.
Big Break
Our goal was alway to get the nut button viral — but that seemed out of our power. Our paid Instagram posts were met with hostile comments like "gtfo normies this isn't 2016" — but we were still getting around 5 orders a day so we could take the heat.
Sometime in November of 2017, this video of a Jack Russel Terrier playing with the nut button was posted. Within a day, it had hundreds of thousands of views and shares on Twitter, and was soon reposted to Barstool with over 5.5 million followers. Our phones were popping off with order notifications. We watched our Amazon seller charts go from 5 orders a day to at its peak well over 100 a day. We were selling more than we anticipated, so many in fact that we were about to run out of inventory, right before Christmas.
Zero-Inventory Sales
It would take 30 days to have new inventory rush-produced in China and sent to us, but we were going to run out of inventory much sooner than that. We did not want to lose our momentum, specially during the holiday season. It was mid November, and manufacturer told us that we would have our new batch (5,000 units, which we negotiated for a much cheaper price) by December 11th, which would give us time to fulfill all Christmas orders.
We were totally out of inventory by the end of November.
So my partner and I agreed to continue taking orders on Amazon (seller-fulfilled) and our website, but we messaged each buyer explaining that we were back ordered and we guaranteed that their nuts would come before Christmas with a free "surprise gift" (it was a nut sticker). Otherwise, they could get an immediate refund no questions asked. Is it illegal to take orders without inventory? I have no idea. But surprisingly very few orders were cancelled.
December 11th was around the corner, and we were devastated when tracking info started showing delays. We didn't even consider the possibility of not fulfilling hundreds of Christmas gift orders that we "guaranteed." At the same time, I was still in college and finals were approaching so I was stressed as fuck. Lesson learned, be as prepared for the best-case scenario as you are for the worst-case.
I was taking a finance final exam when a truck dropped off our palette of nuts, and my house-mates accepted the 20 or so 40kg boxes of nut buttons. There were over 1,000 orders that could finally be fulfilled.
I hired three of my friends to help me with packing, and compensated them $15/hr, or offered to pay them in nut buttons (they chose cash). We worked into the night printing labels and packing nut buttons. By midnight my room had become a sea of yellow mailer packages. I had to trudge through them to get to my bed (which I had more videos of this).
The next morning I made about twenty trips to the post office. The lady working there looked on in horror as I dropped black garbage bag after black garbage bag full of nuts onto her desk.
We were so happy that we got everything sorted out in time that we decided to give back. We found out there were 7 workers at the factory in China where our buttons were made, so we sent each of them $20 for the holidays. In return they sent us great pictures of themselves and handwritten thank you notes. The minimum wage in the city where the factory is located is about $2.90/hour, so I think that $20 means much more to them than it does us.
2018
It's been a little over a year since we started this. Every other day I still pack nuts from our website orders and drop them off at the post office, but 95% of fulfillment is automated by Amazon these days. We were recently accepted into an Amazon program called Small and Light which enormously reduced our fees and increased our profits.
We also decided to test out different price points. So we tried $14.99 for a couple days to see what kind of effect it had on sales. Weirdly enough our sales for that week were actually greater than they were at $11.99… so we haven't looked back since. Maybe it's a perceived value thing? Or The Nut Button just has really inelastic demand.
We've also expanded via Amazon EU into the UK, Germany, France, Spain, and Italy. Despite the annoyance of VAT taxes, we've added roughly 15% to our overall sales. Since last holiday season, we've improved total sales by about 75% and steeply improved our margins.
This coming January, my partner and I planned a trip to China, where we'll go meet the factory boss and employees, and give them another holiday bonus!
Thanks for hearing our story
I don't mean this in any ways to be self-promotion — I just want to share our story and some fun stuff in getting the business off the ground, and hopefully inspire someone along the way. You can also check out the nut button on Amazon here.
*Bonus: I believe my most loyal consumers are furries. so shoutout to you weirdos.