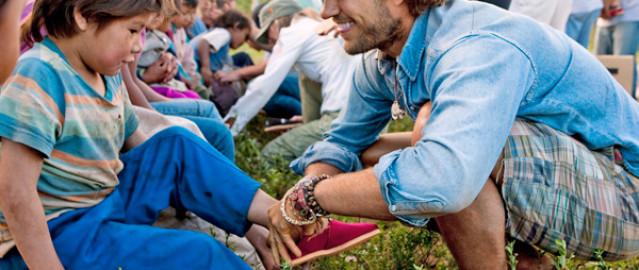 History has given us countless examples of entrepreneurs who have helped to shape the world we live in today. The likes of Edison, Ford and Disney, to name but a few – all with inventions and business ideas that have hugely impacted our daily lives. But who are the modern day entrepreneurs who have used their ambition to turn the world into a better place?
Here, we take a look at five individuals who have not only changed the way we live, work or think, but have had a positive social impact too. Prepare to feel inspired!
1. Mark Zuckerberg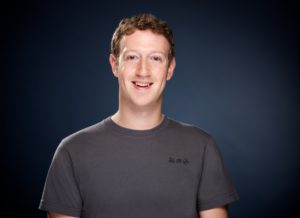 This list would not be complete without a mention of Mr Zuckerberg, the 31 year old billionaire. Love or hate Facebook, you can't deny that his creation definitely changed the world we live in.
Before the social media network, people relied on emails and phone calls to keep in touch with friends and family around the world. But the launch of Facebook in 2006 brought people across the globe a lot closer together. Now it's easier than ever for its 1.5 billion active monthly users to keep up to date with friends and acquaintances.
From a business point of view, Zuckerberg arguably helped to launch the power of content marketing too, with 100 million hours of video watched on the channel last year. In addition, advertising revenues on Facebook top $26 billion, as businesses clamber to connect with their customers on a personal level.
What is humbling about Mark Zuckerberg's story is the fact that he has gone on to use his success for good. In 2009 he founded the Chan Zuckerberg initiative with his wife, which has since supported a number of health, education, scientific research, and energy projects.
One of the foundation's main aims is to pledge $3 billion over the next 10 years to help cure, prevent and treat diseases. As Zuckerberg says in his own words: "If we can develop new tools, we can empower scientists all around the world to make much faster progress and breakthroughs".
2. Blake Mycoskie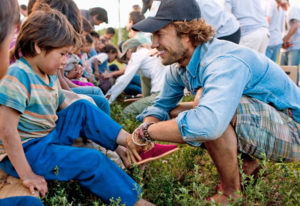 Everyone needs shoes, but what if buying shoes meant that you could make a difference in a developing country? This is the idea that Blake Mycoskie had when he created his social enterprise TOMS in 2006, with the aim of donating one pair of shoes to a needy child in the developing world for every pair bought.
Known as the pioneering 'one for one' company, TOMS was founded after Mycoskie visited Argentina. Here, he witnessed many children growing up without shoes, and wanted to do something to help. Since then, the company has grown into one of the world's most recognized social brands, with over 75 million pairs of shoes donated to children around the world.
As well as making a difference to many lives, TOMS has grown into a successful retail business, with annual sales of $500 million made through its ecommerce store and retail outlets. In addition, it has also positioned itself as a cult fashion brand, with awareness at the same level as brands like Nike and Converse (according to Mycoskie).
3. Arianna Huffington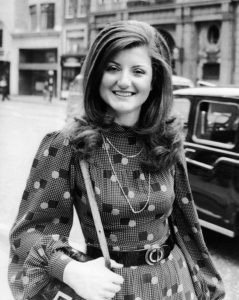 In recent years the media industry has seen a massive shift. Nowadays, 38% of people in the US go online to get their daily dose of news, with The Huffington Post being one of the prime sources.
Created in 2005 by Arianna Huffington, The Huffington Post is a news and blogging website with over 200 million unique views a month globally. After a failed campaign to run for Governor of California in 2003, Arianna and co-founder Ken Lerer came up with the idea for a combined news and collective blogging platform – and the rest, as they say, is history.
With over 4000 contributors, the news organization allows both well known and lesser known names to have their voice and opinions heard on a range of liberal topics. Over the last 12 years, The Huffington Post has redefined the way that people receive their news, with local versions now available across the world too.
4. Steve Jobs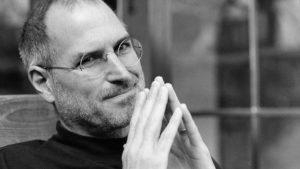 How many people do you know who own an iPhone, an iPad, or an Apple Mac computer? Well, that's all thanks to a guy called Steve Jobs.
As one of the founders of Apple, Steve Jobs has become known of one of the greatest tech entrepreneurs that the world has ever seen. He has arguably helped to change the way that millions of people live their lives on a daily basis. His vision paved the way for category-changing products that also looked visually appealing. In the process, Apple created a cult-like following across the world, going on to achieve a total value of over $600 billion in 2015.
As he said in his own words, "people are basically good and smart, and if you give them the tools, they'll do wonderful things".
5.  Oprah Winfrey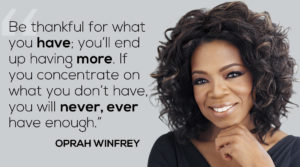 This media mogul has become one of the most recognized faces in the US. Not only has she helped to develop and change the talk show genre with her 25 years in the business, but she has spread messages of positivity and self-improvement across the country by sharing her own personal experiences.
Born in 1954, Oprah overcame poverty in Mississippi to pursue a career in journalism. The Oprah Winfrey Show debuted in 1986, and that same year she created Harpo Productions Inc and began producing the show herself. Amassing a wealth of a staggering $3 billion, Oprah is also a keen philanthropist and has donated an estimated $350m of her own money to charitable causes through three foundations.
In addition to her media success, Oprah has helped to change the way that Americans access the publishing industry. Through her popular book club (where a book was picked each month), bookstores started dedicating entire sections to the books she had recommended to viewers. Achieving $55 million worth of book sales in the process, it's fair to say that Oprah has reinvented reading for many people.
This list barely scrapes the surface of the many inspiring entrepreneurs who are shaping the modern world. Who inspires you? Tell us about your own role models (and why you respect them) in the comments.
---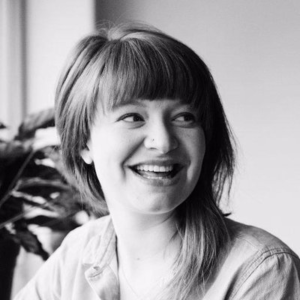 Victoria Greene: Brand Marketing Consultant & Freelance Writer.
I work with small businesses and young entrepreneurs to create effective content and digital marketing strategies. Always happy to share my knowledge – ask me anything!
---