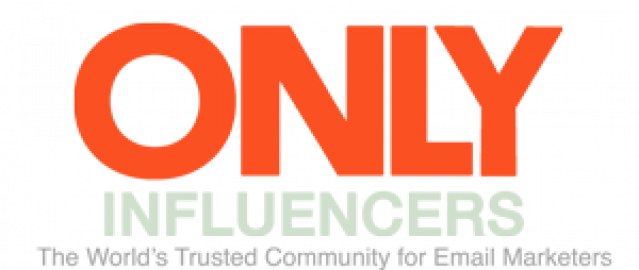 I've been a full time Entrepreneur since August, 2000. I thought my experiences building companies might profit this forum.
Background. I didn't have a business background. In fact, my background was in the arts. Musician, painter, writer. In the 80's I came to New York to pursue painting as a career. I had a couple of one man shows in the East Village and worked in the museum world, in 1989 everything changed. the stock market crash of 87 destroyed the art market by 89. I had a baby on the way. I needed to make a change. Money magazine said the top job for the 90's was computer graphics. Within a few weeks I had applied and been accepted into the computer art program at the School of Visual arts. It was there I fell in love with 3D animation and I got an internship at one of the top 3d Software companies that hired me out of the internship. I didn't know it then, but that was the beginning of my life as an entrepreneur. I was in my mid 30's.
First business: Quartet. When the computer game Myst came out, I got interested in computer games. I came up with an idea for a game called Dreamland, basically a puzzle game based on Dante's Inferno. I was a hustler and my job in the 3D animation software industry put me at all the major trade shows where I met other folks who could help me. Eventually I put together a team that included 2 high level movie people , a broadway composer, the best games agent in the country, the writer of Seventh Guest on my board, Microsoft interested in distributing and Digital domain on board to do the graphics. Two weeks before we were to sign our deal with microsoft, Dreamworks did a deal with microsoft that killed our deal. The company folded after 6 months and it was 6 years before I would try again.
Building a Personal Brand. About this time I started writing on 3D graphics and animation. I contacted a new magazine, 3D Design Magazine, and they gave me a job as their technical editor and I wrote a monthly column. When the games industry fell apart, I started looking for alternative ways to develop 3D Games which lead me to this new invention: the Internet. There was an open source 3D Markup language that was taking off called VRML (Virtual Reality Modeling Language). I became an expert and started writing a series of articles on creating games with VRML. It was called the Genesis Project. As a result, my name became associated with VRML. One day I was interviewing SGI (the 3D computer manufacturer) about their initiatives into VRML and they hired me on the spot to be their VRML Evangelist. I moved to Silicon Valley. While I was there I realized that VRML, which was vector graphic based, would be great for banner ads. And so, along with some other companies, I became one of the first people writing and lecturing on Rich Media Advertising technologies. I started writing on that subject, but now for the latest internet advertising publishers like Clickz.
First successful business: The Rich Media Sig (a non-profit). One day I went to an online forum and someone was writing about how Rich Media was terrible. I knew he didn't know what he was talking about so right then, I posted that I was going to start a new meetup group called the Rich Media Special Interest Group (SIG). There was an immediate need for something like this, because no one really knew who the players were. I started holding monthly meetings at all the top advertising agencies in New York. I got sponsorship money from a number of the Rich media companies and within 4 months had about $100k in the bank which allowed me to quit my job. I had to close the non-profit because you can't convert a non-profit into a 4 profit. So I shut down that business and I launched:
My second company Emerging Interest. ( I was 46) At Emerging Interest, I continued the idea of educating marketers and launched a series of road shows to bring the vendors to the buyers in a way that benefited both. We had a great launch party (at TBWA/Chiat Day) that was covered by all the trade magazines. John Scully, ex-CEO of Apple spoke at it. Vendors would pay $15k to get 5 meetings. The buyers had to have the decision makers in the room. They got lunch and I kept everything on schedule and the buyers had to fill out a feedback form for the vendors. It was a successful business, we got up to about 5 or 6 employees. But it was a lot of work, and the margins (when you figured in travel expenses) was thin. One day, one of my clients, Ogilvy Advertising asked me to find them a vendor that could do competitive intelligence for email campaigns. After speaking with all the competitive intelligence companies out there, I couldn't find anyone. So I decided to do it myself:
My first tech company, eDataSource.com. I came up with an idea. How about if I just sign up for every list out there and archive the results? I contacted a guy I had worked with a previous startup to be CTO and we developed the very first competitive intelligence tool for email marketers. We were successful right from the beginning. After a couple of years, when the company was about 10 people, I raised $1.2M with the New York Angels. We got a lead investor who lead our B and C rounds, we grew to about 30 people. Today eDataSource is one of the leaders in the space and I can say that I created an entire industry. When I started, no one was doing it. Today companies like ReturnPath and Fresh Address offer similar services. To grow the market, I started writing about email intelligence. I became the first writer on email marketing when I started the Email Insider column for Mediapost and helped them design and launch the Email insider Summit which I hosted for a number of years. But in 2010, after 7 years of growing a VC backed tech startup, I was bored. I wanted to build something else. The stress of running a large company had also gotten to me. I wanted something that I could run from anywhere, that required no partners, no investors, nobody but me.
My 4th (and final) company: OnlyInfluencers.com. During the 7 years I ran eDataSource. I kept a private discussion list for the leading influencers in my industry. By 2010 it was about 400 members. It became the place to talk about where the industry was headed, in fact the EEC (Email Experience Council) which is now a division of the DMA began as a discussion on my list. So in 2010 I reached out to the membership and told them I was going to expand the discussion list (a listserv) into a full time business. I gave people a few months to convert and over 90% converted over to the pay model. Today, OnlyInfluencers.com is the oldest and most trusted resource for email marketers. I have 500 paying members and I have just started offering advertising on both the site and in my newsletter. I achieved all my goals: the site is beloved by the members who find it provides a sense of community they never had before and is responsible for connecting email marketers around the globe. I make a nice income, I work on it when i want, I work from home, and I have gotten the satisfaction of knowing that I created something that truly impacts peoples lives and careers.
Honors: over the years I have received a number of industry honors. I was just nominated for the EEC's Email Marketing Thought Leader of the Year award. I was just named one of the 50 leading Marketing Thought Leaders over 50 by Brand Quarterly Magazine. I received a similar honor by CMO magazine last year.
It has had its ups and downs, but it has been the greatest life I can imagine. For those of you who are able to achieve it, there is no better life than that of the entrepreneur. I wish each of you success and I hope to continue to contribute to this subreddit to help others where I can.
Post shared by StudentofDuckworth