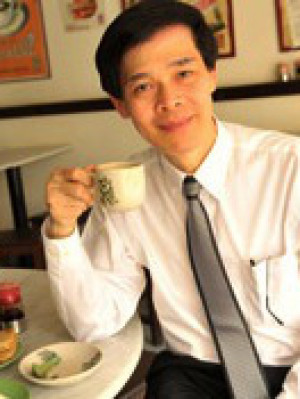 ---
Contact Info

Address:

237 Alexandra Road, #03-09/10 The Alexcier, Singapore 159929

Phone:

(65) 6222-4567

Email:

Homepage:

Section:

Home » Food » Coffee & Drinks
---
Adrin Loi, 59, executive chairman of Ya Kun Coffee International, never set out to be Singapore's coffee king.
The youngest of seven in a close-knit Chinese-Singaporean family, Mr Loi grew up working with his brothers and sisters in his father Ah Koon's humble coffee stall.
"I was very good at making toast," he says with a laugh.
Mr Loi's father, known as Ya Kun, a bastardisation of his Chinese name, operated from Telok Ayer Square and later the Lau Pa Sat hawker centre, serving the classic Singapore breakfast offering: runny eggs, coffee and toast spread with kaya, a jam made of coconut milk and flavoured with pandan leaves.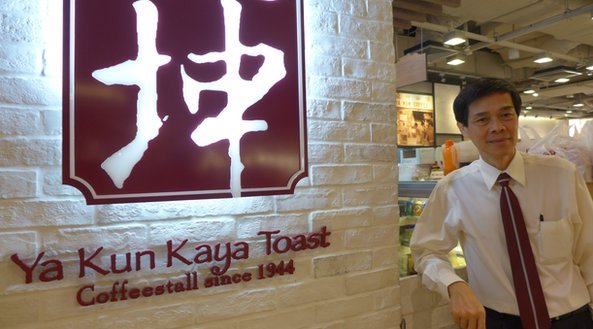 close
Cite: The content of this listing and interview has been published by BBC News — http://www.bbc.com/news/business-26677290 and Think Big Think Canon http://www.canon.com.sg/thinkbig/ya-kun-kaya-toast-adrin-loi-part-1-the-idea/
But when Mr Koon fell ill, after serving hungry crowds for more than 60 years, Mr Loi felt that it would be a shame if the family business disappeared. Most of his siblings were all older – his eldest sister is 20 years his senior – and did not want to take over the stand.
But Mr Loi, who had seen the easy rapport his father had with his customers, and in return the loyalty they showed him, wanted to keep that essence alive.
So one day he and his brother, Algie, finally worked up the courage to ask his father if they could take over running his stall.
Sure, his father said – but it is very hard work.
"So he challenged us – do you think you can do it?" says Mr Loi.
A quick success
The answer was almost instantly a resounding yes.
After taking over from his father in 1998, Mr Loi and his brother were forced to relocate the business because of construction at Lau Pa Sat. They renamed the coffee stall Ya Kun Kaya Toast, and borrowed 10,000 Singapore dollars ($8,000; £4,700) to get the business up and running.
Mr Loi says his wife helped him write the tagline "Coffeestall since 1944", to place a large focus on the family history – which became even more important when his father died in 1999.
The publicity materials for the new stall highlighted the story of how Mr Loi's father fled to Singapore on a junk boat from Hainan, China, in search of a new life in 1926, and how he worked his way up from coffee assistant to running his own stall.
Although Mr Loi says he was anxious – renting the 1,000 sq ft (90sq m) space cost a considerable sum – within two weeks the new stall had already broken even.
"We realised, hey this is a good business, because my dad really built a name for himself," he says.
Cosmopolitan help
After that initial success, Mr Loi brought in consultants to see if he needed to get outside investment to help the company grow.
In the end, he decided instead to apply for a grant from the Singaporean government instead of diluting his ownership share, which is now around 75%, after he bought out one partner and his brother reduced his holdings.
I hope to slowly pass on my skill and my knowledge to my son so that one day he can take over my business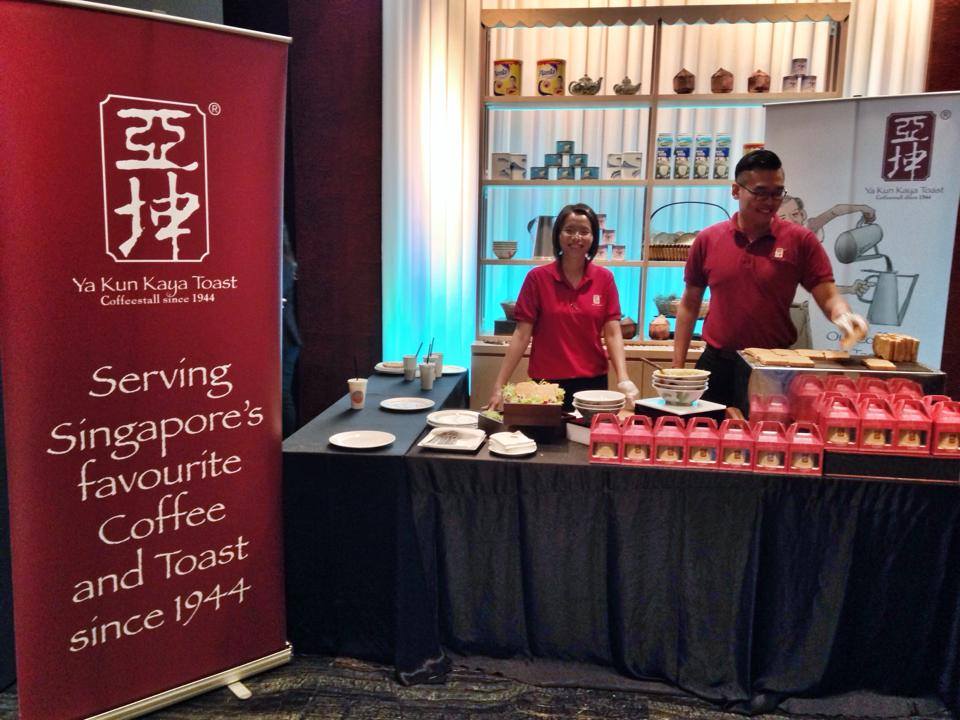 That grant allowed him to investigate franchising opportunities – which he says was a resounding success, with more than 400 applications from potential franchisee owners in just six months.
Since then, he has grown the business to more than 50 Ya Kun coffee shops in Singapore as well as 49 outlets across the globe, from Indonesia to Abu Dhabi.
Last year the company's turnover was approximately 25m Singapore dollars – a 2,000% increase since Mr Loi took over in 1998.
"Singapore is one of the most cosmopolitan countries in the world," says Mr Loi.
That helps Ya Kun, because while workers are posted to the city state, they are exposed to Ya Kun's brand – so that when they see an outlet when they return home to say, Indonesia, they will often continue patronising the chain.
A peculiarly Singaporean business
Mr Loi says that the peculiarity of Singaporean eating habits has also helped the company grow.
"In Singapore, most people eat five meals a day – they have breakfast, lunch, afternoon tea, dinner and supper. So every now and then they will come for coffee and then come back again," he says. That has helped Ya Kun become a household name, prompting one blogger to ask recently: "Is there anyone here who has never eaten at Ya Kun?"
Mr Loi has also expanded the menu offerings to including noodle soups and other lunch dishes, as well as different types of toast and coffee.
He says that he is lucky that his family have been incredibly supportive as the company has thrived.
"Once you have a lot of siblings there can be sibling rivalry – but not with us," he says.
"Even though we have grown so big, they don't envy me and they're still helping out in the business," adding that several family members continue to run individual stores.
He says they joke that his dad would rise from the dead if he saw how far his humble stall has gone.
"He never would have expected how far we've grown," Mr Loi says with pride. And he hopes to keep things that way: his son, who is 28, recently returned back to Singapore.
"I hope to slowly pass on my skill and my knowledge to my son so that one day he can take over my business," he says.
Interview