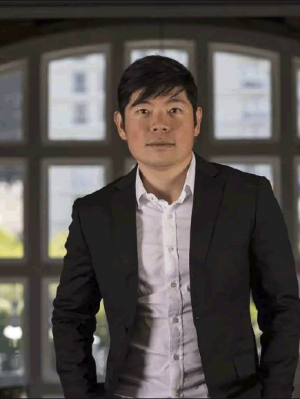 ---
---
A journey from a perceived "dumb" childhood to Harvard, and now being GrabTaxi's CEO, Tan unfolds his life in a free-wheeling chat with e27.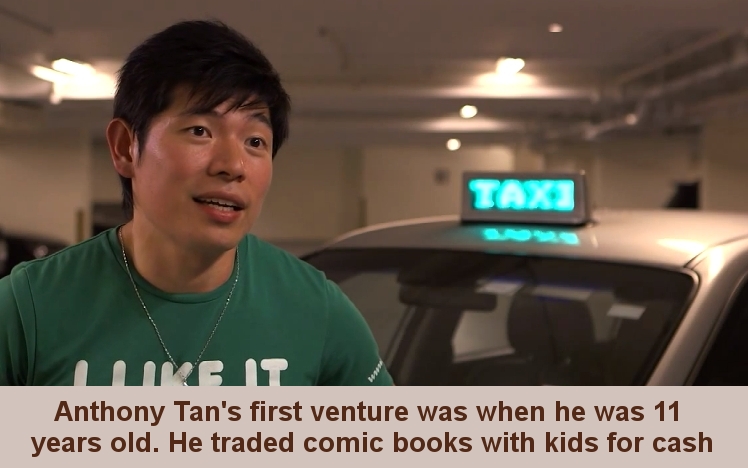 At the age of six, when kids said that they wanted to be doctors or firemen, Anthony Tan, now Founder and Group CEO, GrabTaxi, said he wanted to be a businessman.
With legacy of Tan Chong Motors in Malaysia, Tan could have simply joined the family business. Yet, the stories – how his grandfather started from a humble beginning to be the tycoon of the auto industry in Malaysia – egged Tan to start something of his own; not just for the heck of it, but something that can make a social impact. To this date, GrabTaxi has become one of the biggest ride-hailing services in Southeast Asia, bought out Uber in the region and now valued at $6B.
The germination of an idea
The idea of a taxi-booking mobile app, GrabTaxi, came up when a friend visited Malaysia and had a horrid experience with the local taxis. The friend wasn't sure if the driver was taking the right route and what should have been the right fare. "Why do the taxis suck?" The jibe from the friend forced Tan to think about a solution and take it up as a project, at Harvard.
The idea that it has to have a "social implication" was discouraged by some professors. "Anthony! Life is tough enough. You just have to focus on one bottom line… the idea is too hard, isn't proven yet in the real world. It's nice on paper. In cases, this is nice to hear, but too difficult to implement." These were some of the comments that he got to hear.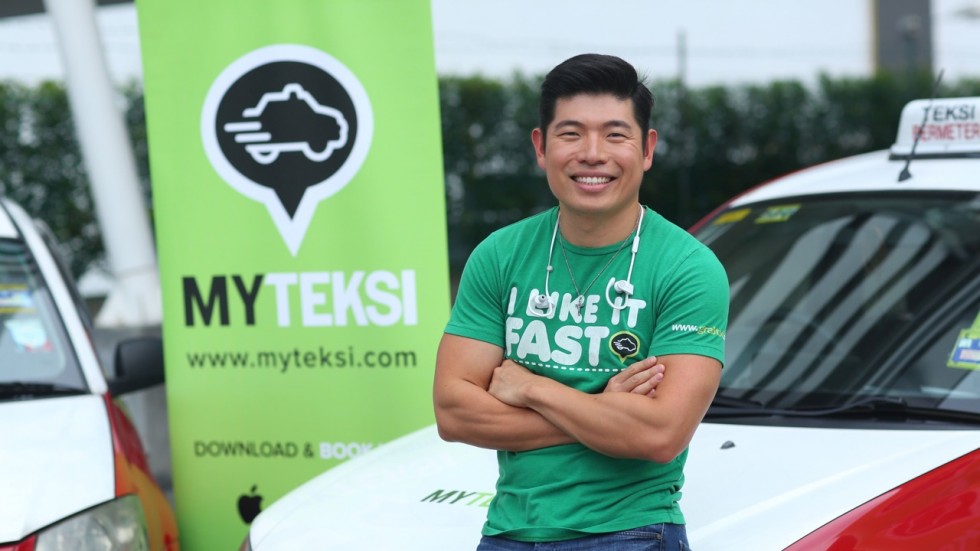 The silent beginning and the never say 'No' spirit
But Tan never learnt to say "no". In fact he didn't say anything at all as a kid.
"Holy sh**! The kid's dumb." That's what everyone around him thought so. But was he deaf? "No, I wasn't deaf or dumb. I understood the language, I just got confused. There were so many languages… Mandarin, Hokkien, Melayu, English, being spoken around me. We had an Indian driver, who had a different accent altogether. So everything was just jumbled up," says Tan.
He was six, when he "woke up" and that's when "they" started asking him, "What do you want to do?" And he said, "I want to be a businessman."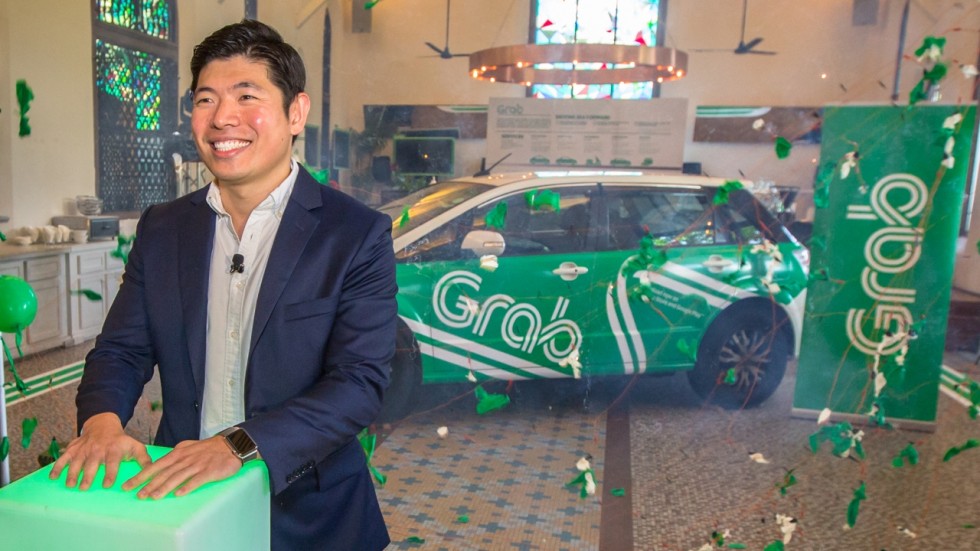 He was hearing stories of the struggle of his grandparents everyday at the dining table. Stories about how his grandmother went against the social norm of not helping out the lepers, because "it was perceived contagious" and how Tan Sri Tan Yuet Foh, a taxi-driver, and Tan's grandfather defied 14 hours of rain, waiting for the Chairman of Japanese car Datsun outside the Japanese Embassy to convince him to give him a chance to sell two cars. "But you don't have any experience," was the Chairman's answer. But Tan Sri Tan Yuet Foh wasn't going to hear "no" for an answer. The rest, as they say, is history.
"These are humbling stories and they stuck in my head for a very long time. The key thing I learned in entrepreneurship is, never say 'no', you must always say 'yes'," says the scion heir who decided to chart his own course.
Early signs of a businessman: Trading X-Men
He says that his first venture was when he was 11 years old. His parents had taken him to a Comics Convention in Singapore from where he had got a good number of comic books. "Like every little kid, I was addicted to comics, loved X-Men. I saw other kids wanting what I had. So we said, 'Hey! Let's trade.' Soon after we started trading, I realised that they didn't have much to trade with. So, I accepted cash, and I made some decent money, I must add."
On a verge of confession, he laughs, "I'm not sure if I was on the borderline of manipulating the prices, but I mean that I was a businessman at that age, learning to convert cash into more stock, and stock into more cash."
His second big milestone was at the age of 14, when he volunteered to raise money for AIDS Foundation. "I think, that was a very critical lesson in understanding socio-organisations. You spend half the money and not more, impacting those you care about. Then you stop as you don't have enough cash. That taught me how to self-sustain in the long-run."
The Herculean challenges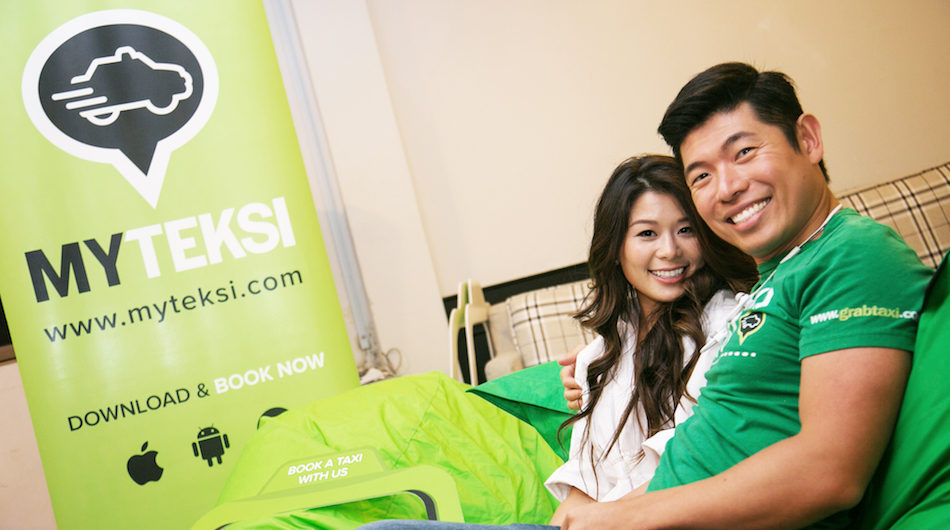 With a rich legacy behind him, it's easy to dismiss his idea of Grabtaxi to be a concept of a "Harvard returned, inexperienced guy with lots of money to throw away for an experiment". Grabtaxi was born in a Harvard lab but it was groomed travelling in the sun in cramped taxis, educating the uneducated drivers, and overcoming their reluctance to adopt technology. But the challenges weren't limited to that. The drivers were poor to upgrade to a smartphone. They were never exposed to the internet or GPS. The gadgets scared them. If a team was talking to taxi drivers to understand their inhibitions and working to find a solution to their challenges, another team was talking to mobile manufacturers and service providers to subsidise smartphones and internet for the drivers.
Besides, there were "legacy issues" not uncommon in a mass transport business – logistics, political agenda, fleet unions…. Other entrepreneurial hiccups included running for licences, permits, government approvals and call-centre slowdowns.
Cure yourself
Besides not learning to say 'No', Tan strongly believes in the Japanese philosophy of 'See yourself, do yourself, cure yourself'. "Every time we hire someone at GrabTaxi, we spend a lot of time talking about what our values are, about mutual trust, about reputation. I tell employees, you must be a taxi driver for one day. You must talk to the driver, feel his pain. We all know how it is to be a passenger, but always look at the driver when you build a product. You must always build from their point of view," says Tan.
He learnt that quite early when he was signed by his father to work as his Personal Assistant and was in process forced to fire his senior. "That taught me the value of finding trustworthy people. The process of firing someone is extremely painful. It sucks resources from the company. There were key lessons for me from the exercise. It taught me management and about relationships," says the entrepreneur. Sitting at his father's office as his PA, also meant that he had to be on top of all files and cases; because of which he knew more than what the Chairman or the CEOs would know. He shares, "I read the cases, and they didn't. They had other things to do. I could answer a few questions, and they looked at me like, 'Who's this crazy kid?'"
Creating value with a socio-economic formula
These answers made his professors see a spark in a kid to be at Harvard. The first case study that he learnt at Harvard further ingrained in him the value of creating businesses with a social impact. In a nutshell, the case study was about a school in Africa, where kids sat in the open, on grass, had no tables, and nothing to write on. Cereal brand Kellogg's came up with a solution – gifting the kids a wooden sheet with a handle that could be used as an instrument to write on. "It was a mobile billboard, which had innocent kids carry lab desks with ads on them – the Kellogg's tiger," states Tan.
Isn't it ironical for kids to carry a brand's ad that they cannot afford to buy and eat? "But it's not an ad for the kid. It's a tool. They don't have a school bag. It did change the lives of the kids. It can be nothing social here, but completely social there. It took somebody who has business needs, to meet it with a social need and create value… huge value."
Andy Mills: The spiritual guide
Tan while wanted to build wealth from building an app to book taxis and ease the commuters' travelling woes, he wanted to help drivers scale up their income from assured passengers and maybe tips. That was his social impact plan. But besides the logistic problems, he was facing problems from a family feud going on at that time. "I have nothing to hide. It's all public and written about in the media," says Tan.
So there were "obvious" hurdles thrown by competition who "would do evil things" to stop his startup venture. It was during this period that Andy Mills emerged as another (the first was his grandfather) role model in his life. The former CEO of Thomson Financial, himself is a Harvard alumni; Tan met him at Christian Fellowship where the former talked. "I listened to him and I approached him with many questions… life, business, ego… We spent a lot of time together, went out for lunches and talked for hours on Skype. He is to some extent not only responsible for my spiritual growth but for the growth of GrabTaxi too," he says.
So when Tan was facing "blue collar criminals" and making "police reports" against them, Mills was the one who restrained him from taking any extreme step. "Andy! If I don't do something, they're gonna keep attacking us," was Tan's plea. And thus spake Mills, "If Jesus was to run Grabtaxi, how will he deal with this?" The question struck Tan like a thunderbolt. The other things that Mills told him was, "Five to six years down, when you return to Harvard to give a lecture in front of 90 eager students, and when they ask, 'How did you build Grabtaxi?' you got to be sure how you build it up. If you are doing something that you cannot tell those students, don't do it."
Mills is one of the members of the advisory board for GrabTaxi. For the uninitiated, GrabTaxi started as a MyTeksi, an award-winning idea at the Harvard Business School's 2011 Business Plan Contest. The team was also successfully selected as finalist in Harvard's Minimum Viable Product Funding award, a new programme developed by the Arthur Rock Center for Entrepreneurship.
With difficult times from its foundation in Malaysia, where it started as MyTeksi, in June 2012, the app is now present in three countries – Thailand, Singapore and Philippines.
The role of the "Guy"
While, Tan is reluctant to reveal his future plans with GrabTaxi, he is quick to quell the doubts if we thought he has none. "I really do have a plan for the future. When I could talk at six, I knew I was going to do business and I consistently even at this stage of life know that I'd still be a businessman. But what matters is what type of businessman? I know for a fact that when I lay six feet under, people should say that this guy made a difference in the world. There will be enough distractions, so the challenge is to keep your focus and my pursuit is to prove the detractors wrong."
Tan is fond of referring to the spark of light, the moment of truth, spiritual enlightening or God as simply the "Guy". So how much credit does he give to his hard work and perseverance, and to the "Guy"? "99.99 per cent to the Guy. That's it, I'm just point 0.01. My contribution is merely being a part of the right family, right schools, right partners, right PR agency, the right media, and above all, being at the right place at the right time," the startup Founder ends on a philosophical note.