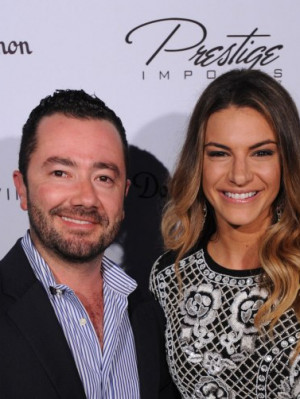 ---
Contact Info

Address:

16810 Collins Ave, Sunny Isles Beach, Florida 33160

Phone:

(305) 947-8883

Email:

Homepage:

Section:
---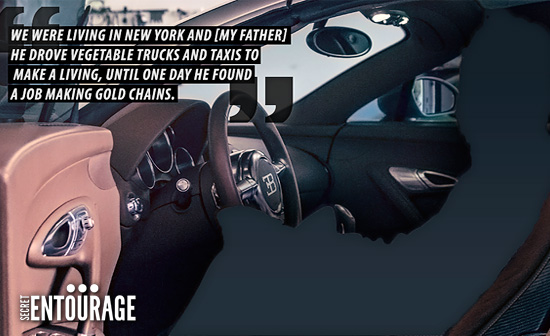 We don't always give the proper credit to our parents that we should.
Many forget that their parents, often immigrants, came to America with nothing but a few dollars to their name. From there they struggled or found success through self-education and hard work, while others started their own businesses and found even greater success.
For future generations, this exposure of entrepreneurship became part of the family DNA and was no different for Bobby Yampolsky, owner of ECJ Luxe Collections. Although this has been 30 years in the making, all this has led to tremendous success and a great example of living the American Dream.

close
Cite: These following interview has been added from Secret Entourage — http://www.secretentourage.com/success-stories/bobby-yampolsky
People always see exotic cars, expensive watches, and this luxury lifestyle showcased on the @ECLUXE Instagram. Tell us a little about who is behind ECJLUXE and how it all got started…
Well I was actually born in Kiev and my family migrated to the United States from Ukraine back in 1978. When we came here, my father brought eight people with nothing more than $800 in his pocket. We were living in New York and he drove vegetable trucks and taxis to make a living, until one day he found a job making gold chains and that was when his eyes were opened up to the jewelry business.
A few years later we moved to Florida and through the connections my father had made in New York, we ended up opening our first jewelry kiosk in the Pompano Mall. It was a small little 10×10 kiosk selling charms and chains, but that's how ECJ Luxe Jewelry was born. I was a little kid at the time but I would love to come help him. I realized that I used to love the hustle – I was 10, 11, 12 years old and I was running around the trade shows with my father, taking one watch and then going to another vendor and selling it. The first time I made $1000 it really opened my eyes.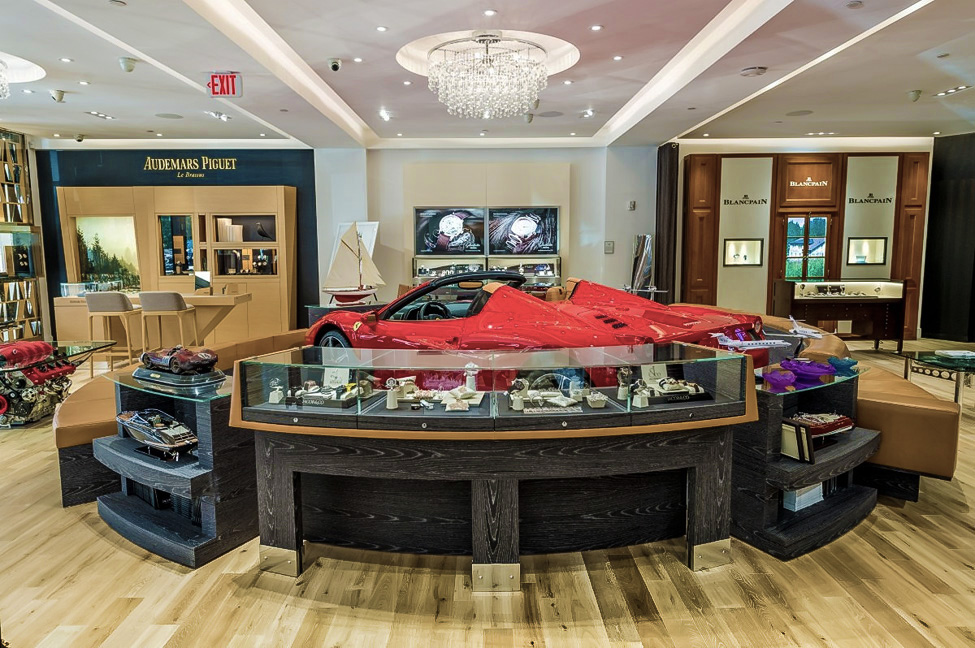 That's a lot of money for being so young. It sounds like you've always liked jewelry then. It wasn't something you were forced into so you wanted to be in it?
Absolutely. My mom and dad had started the store while I was in school but my dream was always to have a luxury high-end retail store. I've always had a passion with luxury items and I enjoy working with and surrounding myself with people who are more successful than me because I can learn something from them.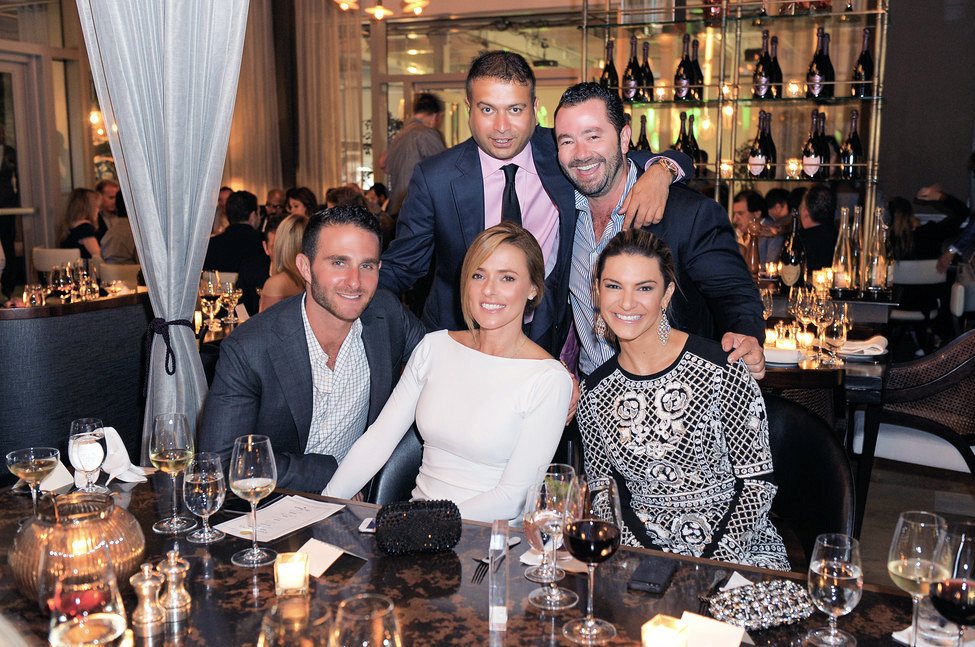 A lot of people want to take over their parent's business because they believe they're entitled to it. How did you prove yourself so you really earned the respect of your family and everyone else?
When I graduated we had opened a few more stores, all kiosks and some jewelry exchanges, but I had heard about this street in Palm Beach called Worth Avenue, and I was like, "Worth Avenue, that's synonymous with Rodeo Drive, and everybody knows Rodeo Drive!"
We took a drive up to Worth Avenue and I told my dad I wanted to open a store there, so he tells me, "Listen, I'm going to give you the store in Pompano to run and see how you do with it."
My first year working at Pompano I made enough money and accumulated enough beautiful pieces to finally look for a place on Worth Avenue. In 1997, I became the youngest store owner and the rest is history.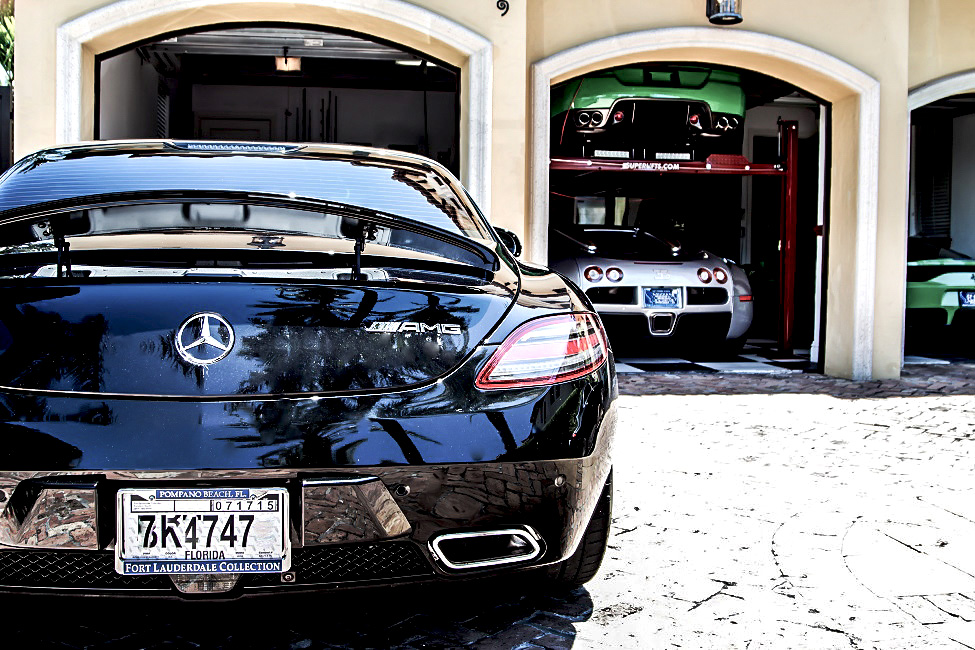 How did you make your first store successful? What did you do different?
I think the reason is I'm a newer generation – my parents grew up very traditional Russian so it was a little bit different. My father didn't graduate 9th grade so I give him and my mother a lot of credit for coming here and surviving. But I grew up in this world and this economy witnessing the American Dream, so I saw a very different vision which eventually evolved into ECJ Luxe.
We obviously worked day and night. Creating the image of East Coast Jewelry being a high-end luxury store and the address being at 'Worth Avenue' helped.
But I was also very fortunate to have a lot of people help me out along the way based on our relationships we had developed throughout the years, and I loved to reciprocate in whatever way I could and that also opened a lot of doors for me.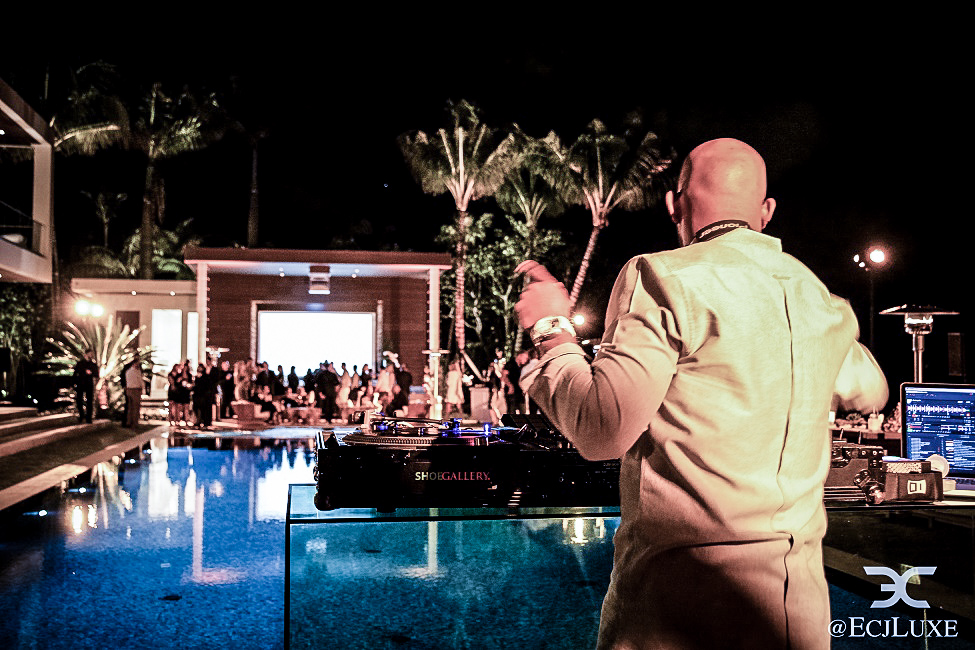 We talked to another jeweler who told us location is key, does the address really make that significant of a difference in the jewelry business?
South Florida is a very big tourist attraction area and you get a lot of European travelers out here, so yes, location has a lot to do with it, but so does image and integrity in our business. You never screw anybody over because word travels very fast and you'll be out of business in two seconds.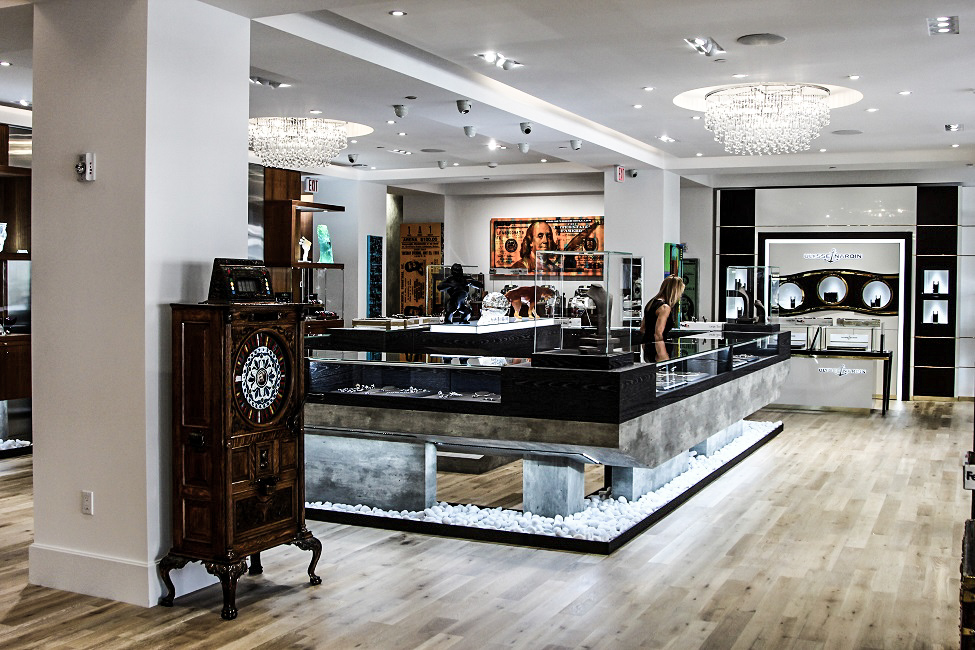 You talked about people who helped you out along the way and developing partnerships – if someone was in this business, what type of partnerships would they need to build a strong starting point and foundation?
It's all about reputation and it's really relationship based. When I say partnerships what I mean is we were finding brands that believed in us and the way we operated, and they gave us a shot to become an authorized dealer. Prior to that we really had to hustle to get product into our showcases, we were buying them all over the world to fill our cases and hoping to get a client.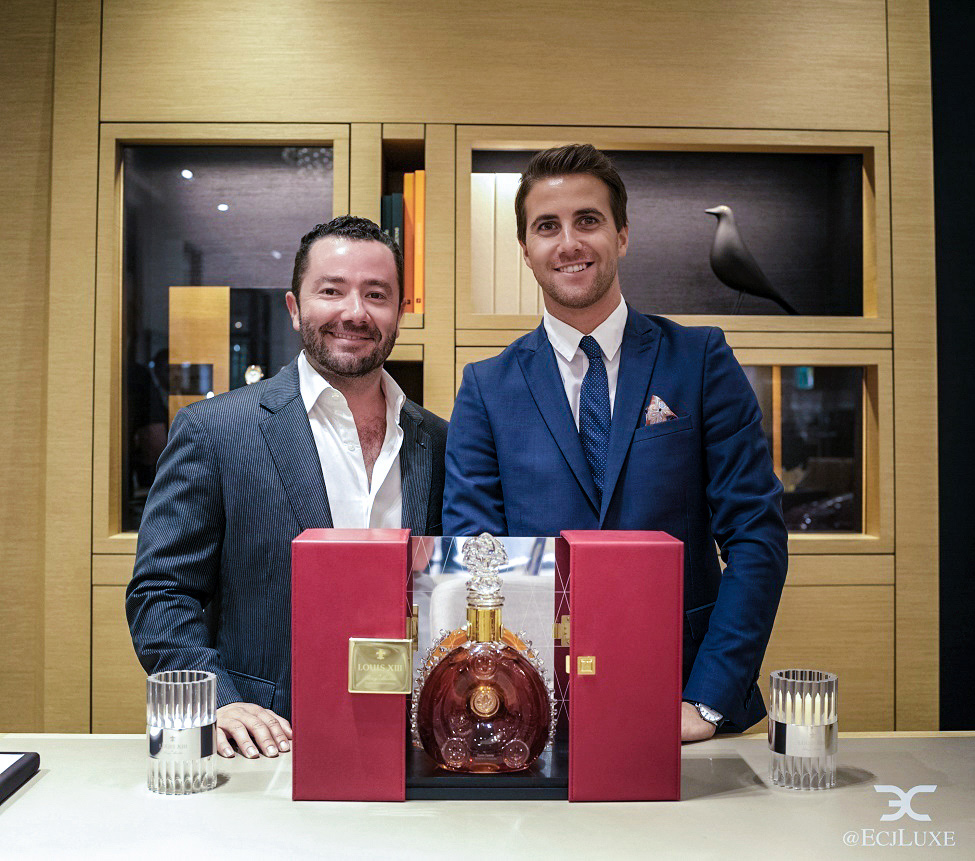 Does it make that significant of an impact when you sell an authorized piece versus and unauthorized one?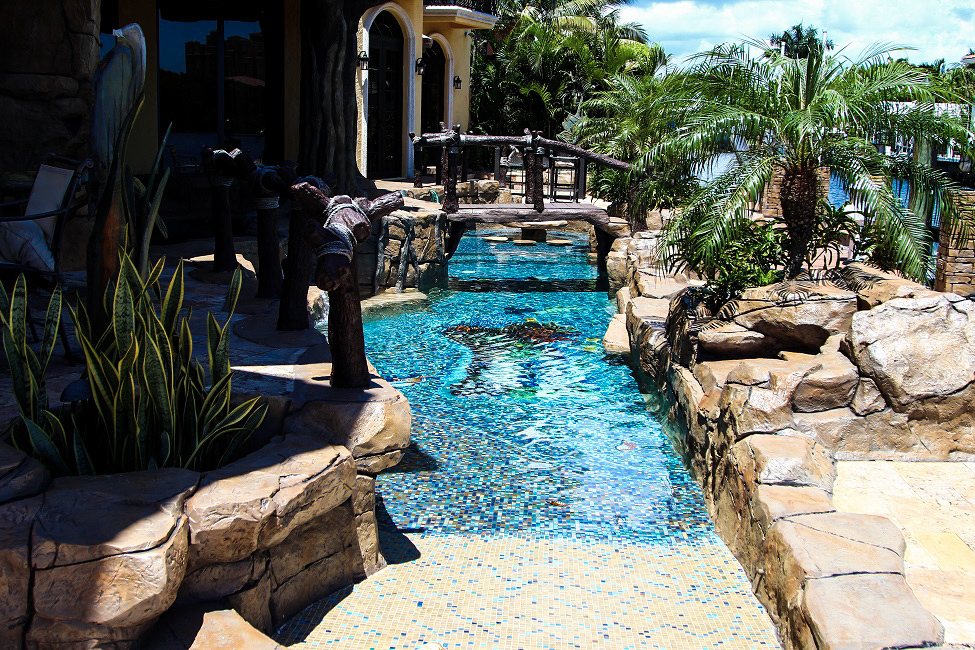 From a buyer's perspective they're buying peace of mind when buying from an authorized dealer. There's no way they're going to buy a fake piece, or used piece misrepresented as new. It also gives you, the authorized person, more leverage to actually fix their piece if anything goes wrong. For a dealer it means smaller margins but they don't have the monster overhead.
The grey market world still exists like it exists in every industry but it's a different business. We learn to work together but at the end of the day there are two different aspects to our business and what I chose to do is to become an authorized retailer with authorized brands and luxury high-end stores. There's still a lot of great gray market dealers out there that don't misrepresent merchandise but it's frowned upon by the big brands and authorized retailers.
When I bought a watch the other day one of the things I loved about your store was that your actual staff is very educated, they're not pushy, and it was more about creating an experience and you don't find that in many stores. How have you created that with hiring and training your staff?
Our number one priority is product knowledge, as is building relationships with clientele obviously. But considering the fact that I've been given so many chances in my life, I like to give other people chances.
For this new ECJ Luxe store everyone I've hired has had no experience in the jewelry industry before but they have been great in hospitality. Some of them have worked in my restaurants, some I've met in other restaurants where they have been servers or bartenders. I like giving people chances. I like to see if I can mold somebody into success in this industry, I like giving them the opportunity.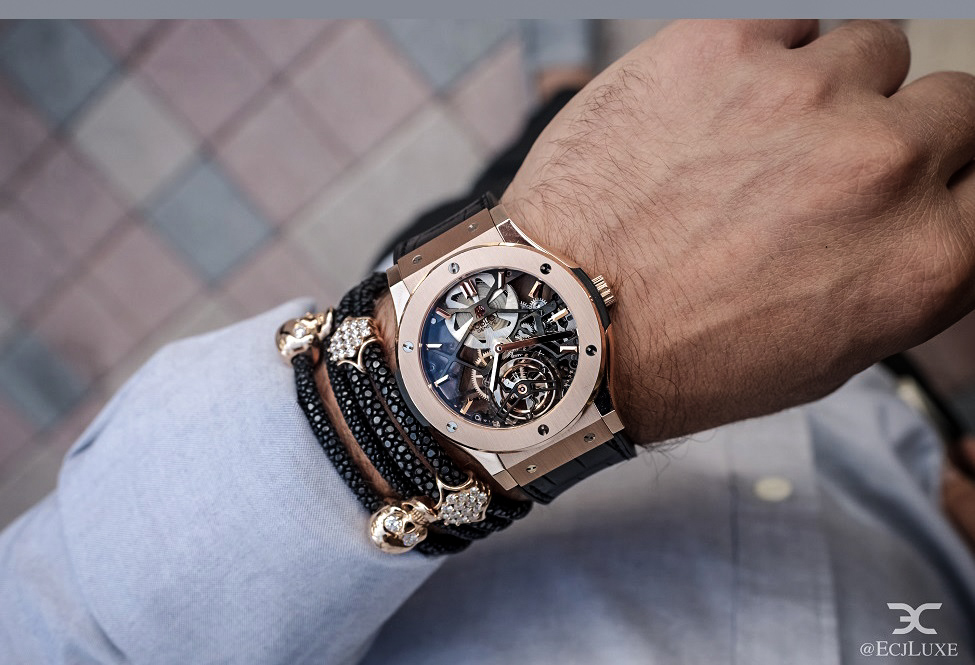 When you say 'mold' what kind of time-frame do you usually take to invest in someone before kind of deciding if they are a fit or not into your brand? Do you have a process?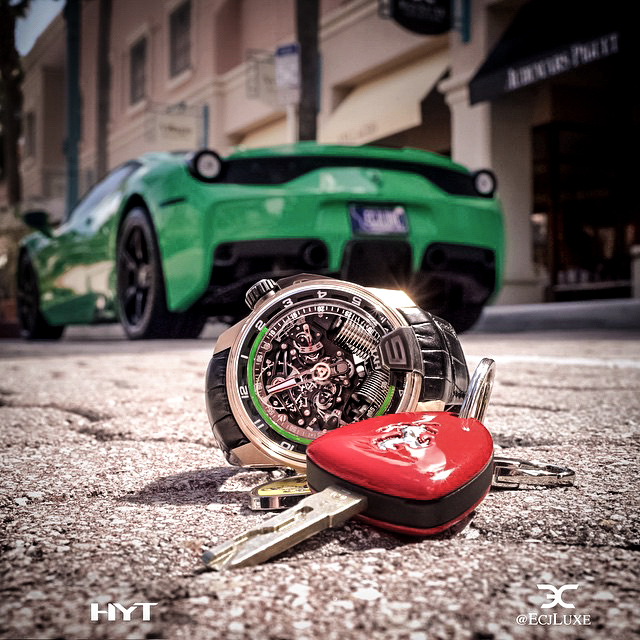 It either works or it doesn't and usually the person knows. Sometimes some people go through intensive training and they come back and say: "You know what, this is not for me. It's too complex – I don't want my mind to have that much on it, it doesn't work…" I like to almost experiment with that and give people opportunities.
Ultimately you find better people that way because you get the loyalty and they are going to grow with you and keeping growing within the company 100%. You've helped grow them into who they are. Some people have taught me throughout the years and I'm still very loyal to them. We still do a lot of business, not only just watches, we do a lot of big diamond jewelry, coin jewelry, obviously collectables and other stuff too.
As an entrepreneur, you've diversified yourself outside of just jewelry because you own a restaurant called Buddha Sky Bar. Why did you decide to get into that since both the restaurant business and jewelry business are not easy to run?
I've been called a deal junky. I have done technology and I have done other things but I don't have time here to get into all that. I'm in my 30s, so I can't take as many risks anymore, I need to start saving for my future, for my kids and their future. So up to this point, I've been taking substantial risks, but now I've decided I know what I'm most successful at so I'm sticking to what I know – this is what I was brought up with.
How has been the restaurant experience for you? Has it really been as rewarding as you thought it would be from a business standpoint?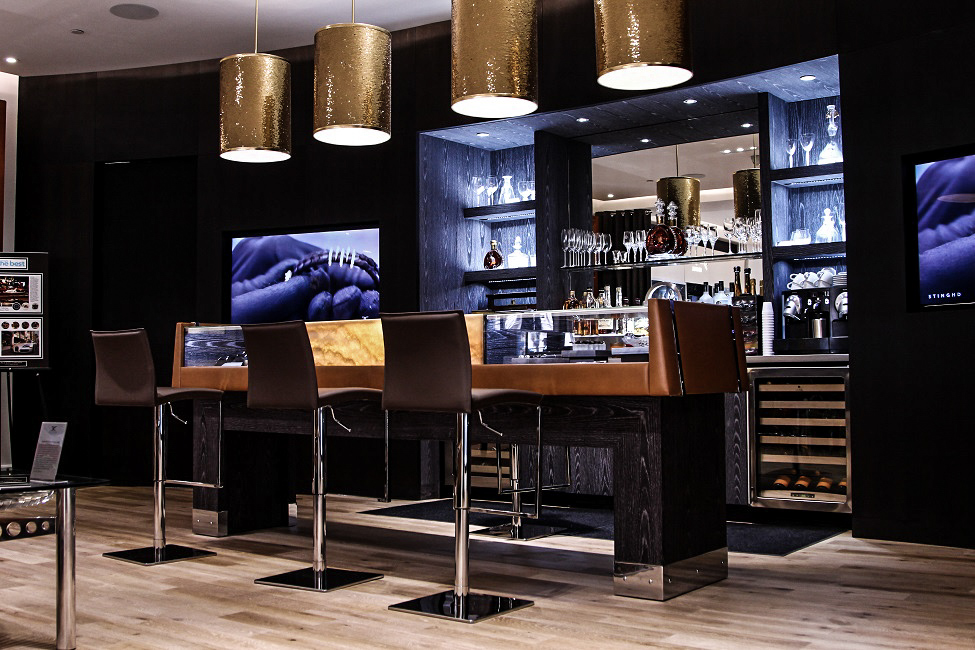 It's hard to explain. The restaurant thing I got into with a friend I've known since high school. He's a restaurant operator, I'm not, never have been. To me and him, it was more of a real estate opportunity. We acquired the building and we own the building, and that was more the interest there.
The restaurant business is very difficult. Hospitality in general is very difficult. I've been in the nightclub business – it's fun. It's great for networking considering I'm in this business and they kind of play off each other, so that's kind of the reason I was interested in getting involved.
Is the point of a nightclub to be a secondary type of business or is it really possible lucrative?
There's been very, very few successful nightclubs and no, if you're looking at it as a primary source of income or an investment, a primary investment, I'd definitely not recommend it. The only reason I ever got involved in it is to use it as networking tool, so if I lost money (which we did) I felt I made it up residually in my other businesses. It was a marketing tool to build my image and build relationships.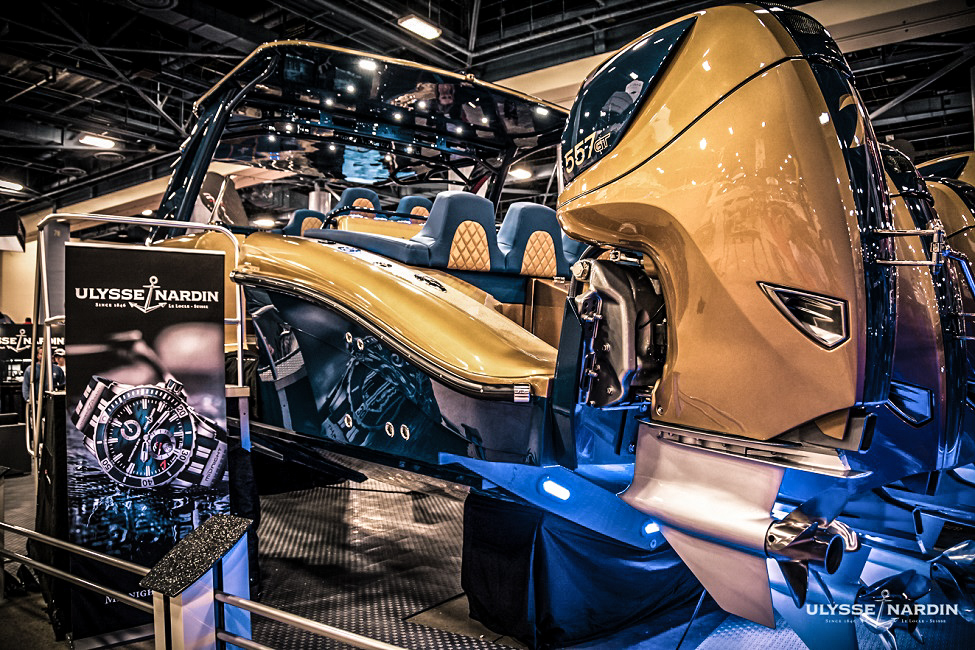 Throughout the past few years, you've grown and you've had different stores, you've had different experiences. What were some of the hardcore lessons you learned through failures and as an entrepreneur?
You've got to think ahead of the curve and look at what's going on in the rest of the world. Our business is international, so we're very much affected by the currency exchange rates, stock markets, global markets, etc. We've got to be ahead of the curve not to get hurt.
There's been a lot of people in my industry and my business that have gone out of business just for being over-inventoried and undercapitalized. As a matter of fact, the current situation with the dollar as strong as it is, we're going to lose a lot of our international shoppers here in the US – it's expensive to buy right now. So to me, the skill is to know how to prepare and adapt with something like this.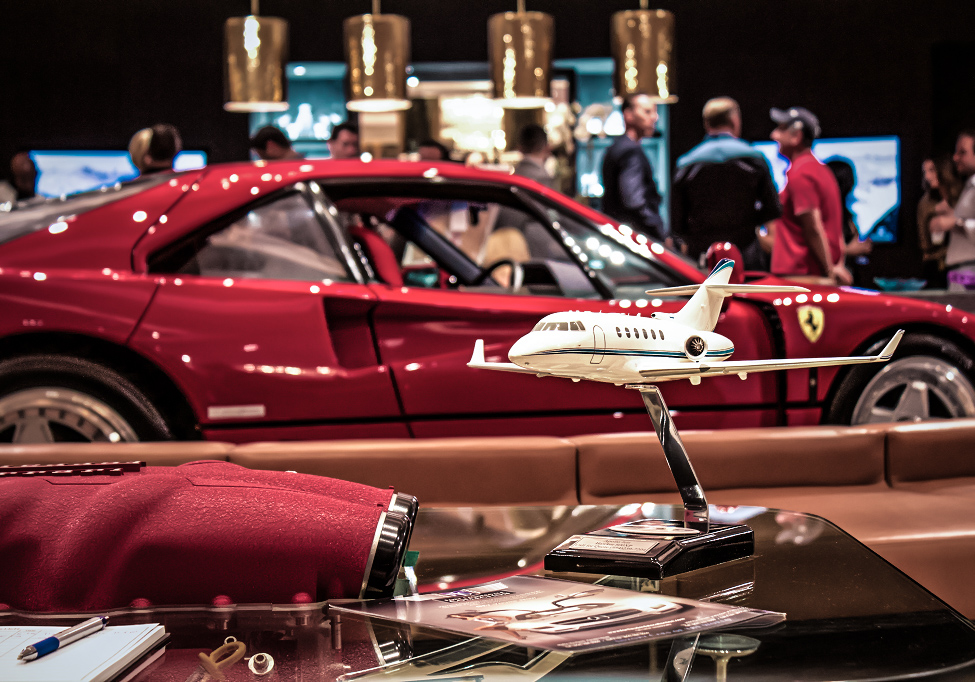 Are there any lessons you've learned about yourself as an individual?
Personally, I'm the type of person that is not afraid to take risks. I would weigh up the risks and rewards, and as long as it makes sense financially, I'll take a shot. You can't be afraid to take risks in life – scared money doesn't make any money.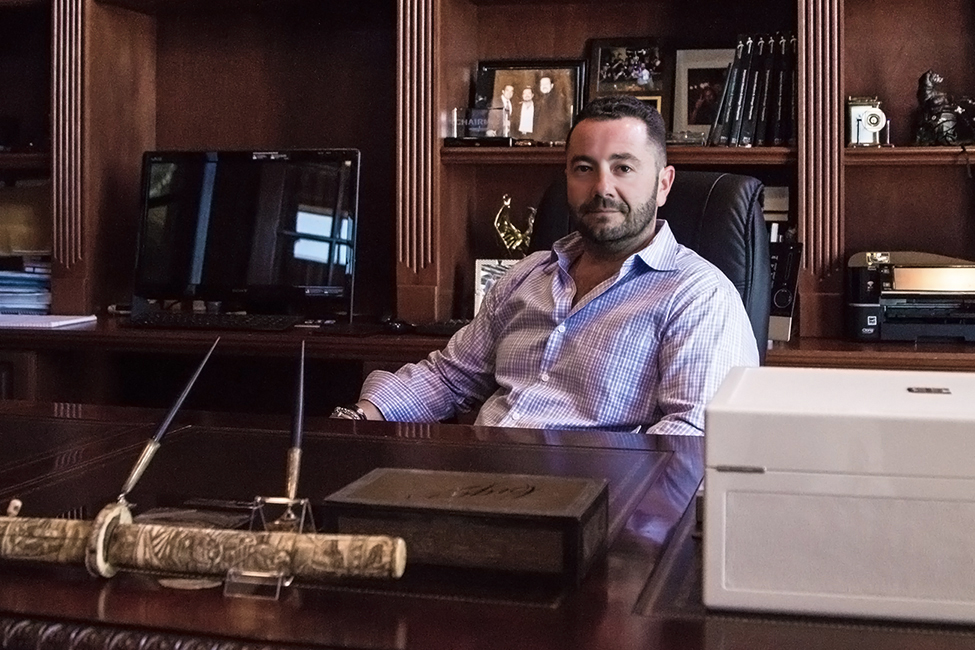 If someone was to go into jewelry business today, what would you tell them in terms of how long it takes for them to expect to stick to something before they become successful?
Don't do it. Our jewelry and watch business has changed tremendously with the internet. The market has become very small and everyone knows what everything is worth and is aware of every brand just by the click of a button. It's very hard to go and start a new store and get established. It took us 30 years to get where we are. We're grateful that we're here but there is no way that I would start from scratch in today's world.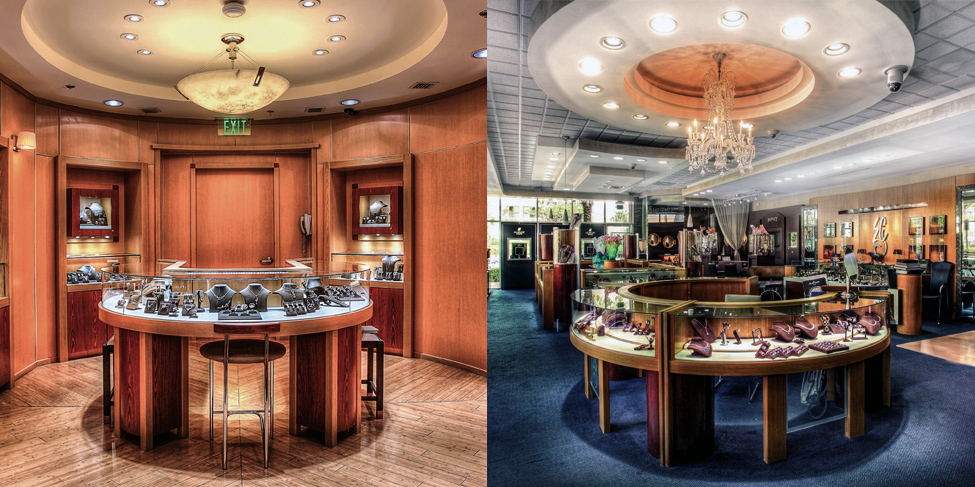 So knowing what you know now, you wouldn't want to compete with all the stuff that is going on today?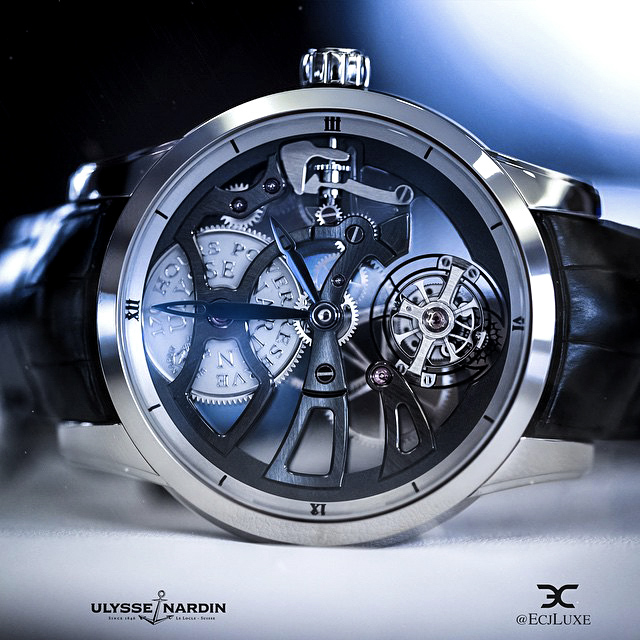 It's one thing to be a one-man operation going from show to show making a living. It's another thing trying to build something to be able to hand down to kids, which in my opinion is almost impossible today considering that everything is web based. Today you can just start a store on the web rather than to build a brick and mortar store.
I choose to sell an experience. Like you said earlier, you come in, our staff is trained, it's a very warm welcome, we don't push you – we build an experience here. We build relationships here. We build a very warm environment that is supposed to be inviting.
Luxury to me is an experience, an experience to be able to buy something that you normally can't buy somewhere else. We tend to be able to get a little bit higher prices of the same item as online because again, we sell ourselves.
Let's talk lifestyle a little bit. I know you're a big car guy. Can you tell me your top two or three cars that you are really passionate about?
I'll tell you obviously my dream was always to own a Bugatti. I didn't know much about it, I just knew that they were expensive. I knew that they were the fastest car in the world at the time when I was introduced to the Bugatti. I saw a show on how the Bugatti was made, and I was completely blown away. So from that point on, I said, "I'm going to own one of these one day." That was back in '06. I finally bought my first one in '09 then I bought another one.
I think cars are absolutely amazing and I have an appreciation for all exotics. I love Ferraris, I love Lamborghinis, I love my McLaren 650S… I think they're all absolutely amazing.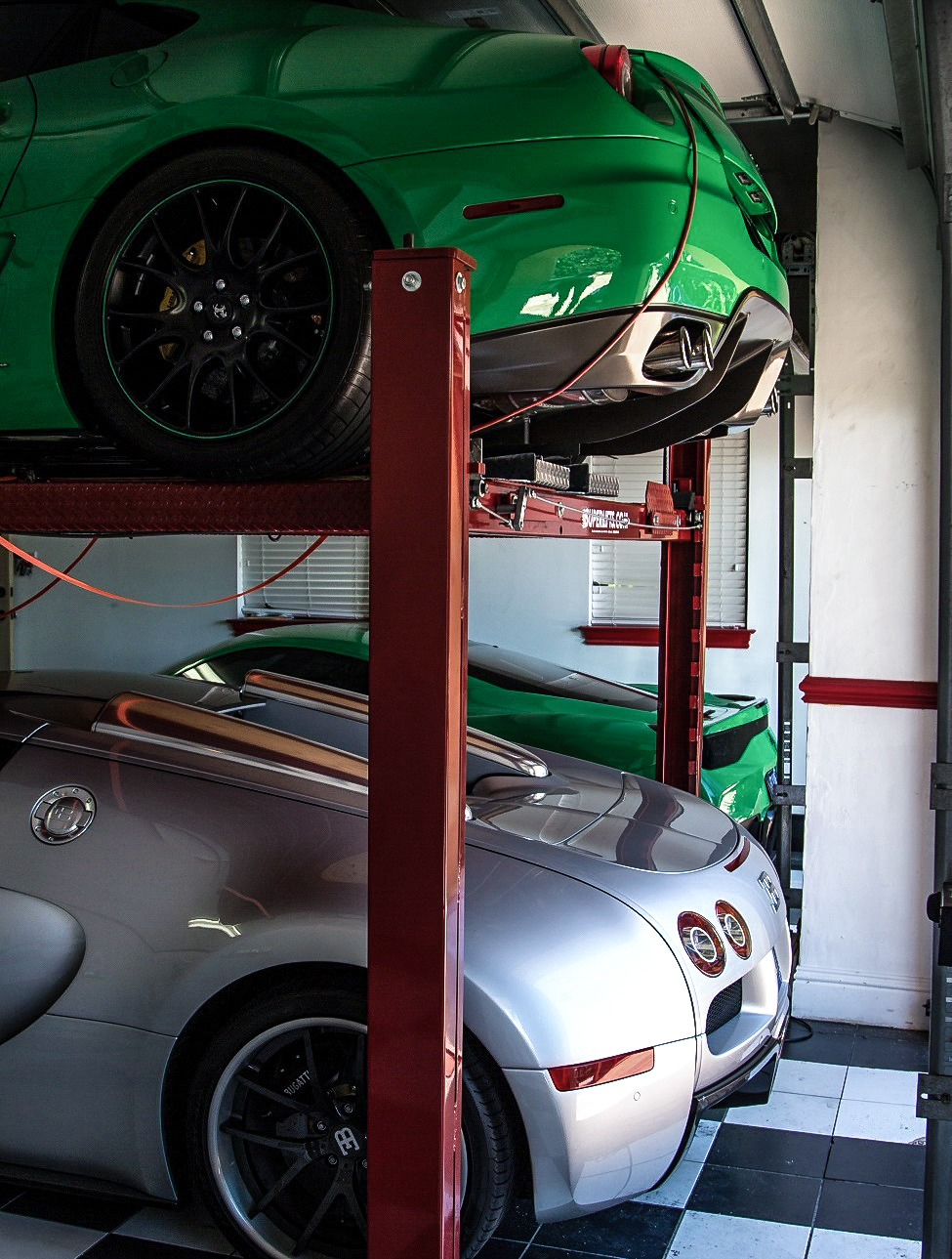 You have an amazing collection and I think people on your Instagram can definitely see glimpses of it here and there. Tell us a little bit more about some of the cool stuff people can find at ECJ LUXE.
The ECJ Luxe collection store has been my dream for about 10 years; it is to incorporate everything I personally love and ultra luxury under one roof.
This is the new flagship store. Our East Coast Jewelry stores eventually will be converting into ECJ Luxe stores carrying other items other than watches and jewelry. We offer super monster exotics provided by one of our car partners. We also have our private aviation partners with the Apollo Jets. Again, this whole store is based on relationships.
So it's somewhat of a giant concierge/provider of luxury items?
That's exactly where it's headed. We are forming great partnerships at great hotels worldwide that are going to be a lot of special deals for our clients.
Eventually, my dream is that you'll come in here one day and charter your private plane, have a Rolls Royce waiting for you provided by us, going wherever you want to go, or to a hotel that's our partner. Going forward I think this is the start of a great journey.