---
Contact Info

Address:

Mong Kok, Kowloon, Hong Kong

Phone:

(852) 5483 7826

Email:

Homepage:

Section:
---
Sifu John M Kaufman was a Trial Lawyer in the U.S for 26 years, before he moved and began a very different path in Kowloon, Hong Kong. He is now a very respectable martial arts teacher who passes down the arts of Wing chun kungfu along with its advanced Internal Energy techniques to students all around the world.
I started Wing chun in New York City in 1977. I was going to graduate school for a Masters in Fine Art that year. Classes were held in the evenings, so I was looking for some activity to do in the free afternoons. I thought I might like to try a martial art, and I came across Wing chun by chance. Like most of us, I was attracted by its simplicity and practical effectiveness.
Lee Moy Shan was my first sifu, who also was student of master Moy Yat –one of the very few disciples of Grandmaster Yip Man in Hong Kong. Years later, I learned the Ip Ching Wing chun system.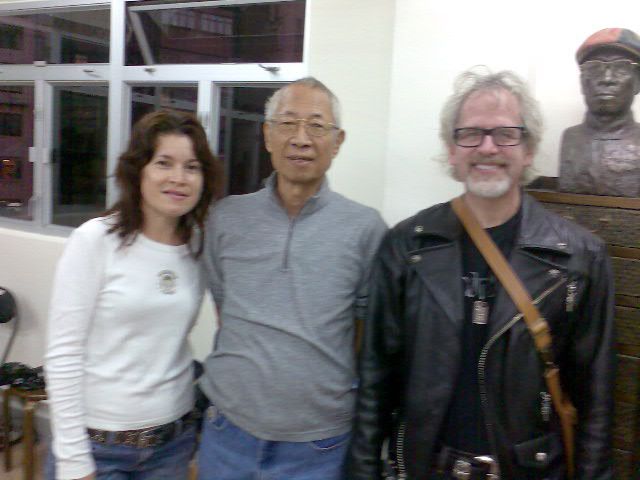 Starting in 1998, it was then through Chu Shong Tin -the third student of Grand Master Yip Man, after Leung Sheung and Lok Yiu- that I began developing the internal aspects that I believe express the deeper levels of kung fu. Grandmaster Yip Man named him as the "King of siu nim tao". He is 80-yr old and is still teaching in Hong Kong.
Sifu Chu is known as a master of the internal aspects of Wing chun. His knowledge is very deep and his power is amazing. Because of that, I started coming to Hong Kong to train at Chu Shong Tin's in 1999.
For the last 6 years, I have trained with Ma Kee Fai (senior disciple of Chu Shong Tin) to polish my skills and experience of the arts. I have exposed myself to internal principles found in Tai Chi and the other internal systems, and use them in my wing chun training and teaching. I view this as simply good kung fu — it is all "energy work", and about accessing more of your mind and body, raise the ability for learning and feeling how to be more unified and to efficiently use the mind/body as one, to accomplish martial purposes…regardless of what style/system one trains in.
[flickr_set id="72157642546044293″ max_num_photos="50″]
Editor Note
:
A Brief History of Wing Chun. cited silveryhat.com