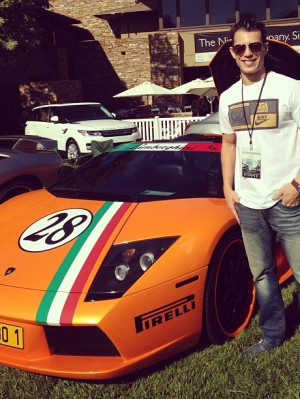 ---
Contact Info

Address:

10580 N Mccarran Blvd Reno, NV 89503

Phone:

1 (866) 249-7817

Email:

Homepage:

Section:
---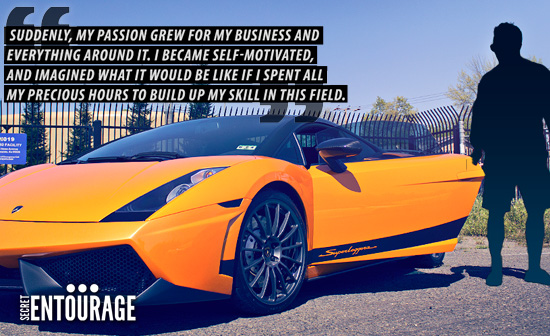 After working a 9-5 job that didn't quite work, Jonathan had to go back to square one and figure out what he really wanted to do in life.
Hardship fell on Jonathan where had to resort to moving back in with family, all while he worked a part-time job and took evening classes to make ends meet. After being introduced to the world of cosmeceutical science and scientific research, Jonathan set out to seek a new business opportunity which would ultimately lead to a new found passion.
He later quit his day job to pursue his new goals, a decision he would never regret, Jonathan was more than focused this time around to make his business goals click and desire to succeed become a reality.
Tell us a little bit about your background and how you got started.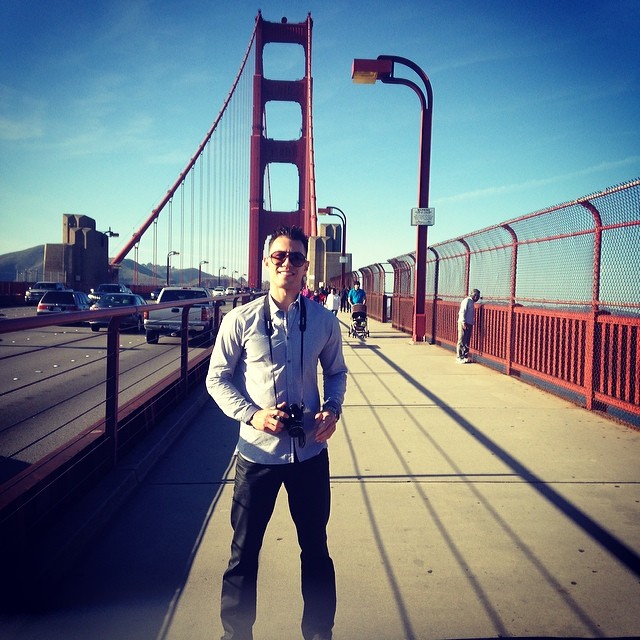 I graduated from the University of California, Davis in 2005 earning my Bachelor of Science Degree. I didn't have a game plan of where exactly I wanted to begin my career, yet I was excited to explore business opportunities. Since my first few post grad jobs didn't meet expectations, I set out to start a business with what I once thought was just to be a business for extra income on the side.
I utilized all my resources including the support from my sibling and family who welcomed my ideas with open arms and inspired me to research and pursue cosmeceutical and scientific careers. Fast forward today, our brand is continuing to achieve new strides in the industry like never before, as I am here to share with you my business skills and tactics which worked for me that will provide you a solid foundation on how to potentially start yours.
What jobs did you have after college?
Post-grad, I was selected by a new home building company to take on the first management trainee position. It was a home building company at the time which had built many communities in southern CA. I was super excited and eager to get started in the summer after graduating. The position required training in all fields such as Operations, Purchasing, Financing, Land Development, and Sales. I soaked in and absorbed as much information in each field possible.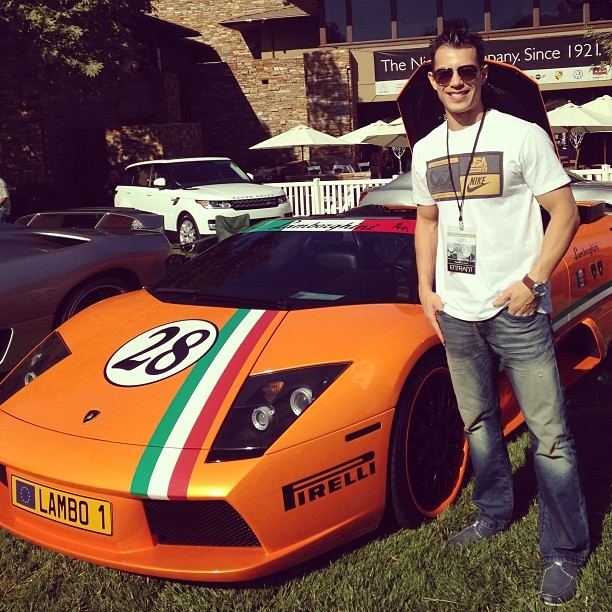 However, being the youngest employee out of 125 working at the Sacramento branch, I often times felt my suggestions or ideas were never taken into consideration or valued, so I quickly had to adjust and wait patiently for my chance to shine. I made it a priority not to ask too many questions, rather I listened to everyone above me whether I agreed to certain duties or not. I learned to just bite the bullet and do what was asked of me.
Overall, I couldn't have asked for a better experience even though it wasn't what I imagined when I first got started. I knew I had special skills and smarts, I just needed to get myself involved in something I could exploit my skills to the best of my ability. I quickly became aware of the shift of the housing economy so I interviewed with a Medical Company and landed a medical device sales position.
I wanted to bring back what I learned and majored in college and apply it to the workforce. This was my opportunity and I was very excited to have landed the position knowing that a Science background was required. To make a long story short for this job, it was TOO intense for me. I found myself flying around the country every week for training on how to conduct surgical procedures on patients using endovascular stent grafts.
The travel, stress, and inability to find time for myself during the week quickly ended this position. I stayed positive and wished for a stable and rewarding career wherever it may be, whatever it was.
After having 2 failed positions which I once had high hopes for, I realized I needed to re-evaluate my future goals. I temporarily moved in with my family to save every bit that I could while I took part-time evening classes to fulfill coursework requirements for a nuclear medicine program. At the same time, I worked a part-time position in sales of materials handling of various commercial building equipment. It was challenging, but not interesting.
At the same time, I was proactive in searching for solutions for starting a business.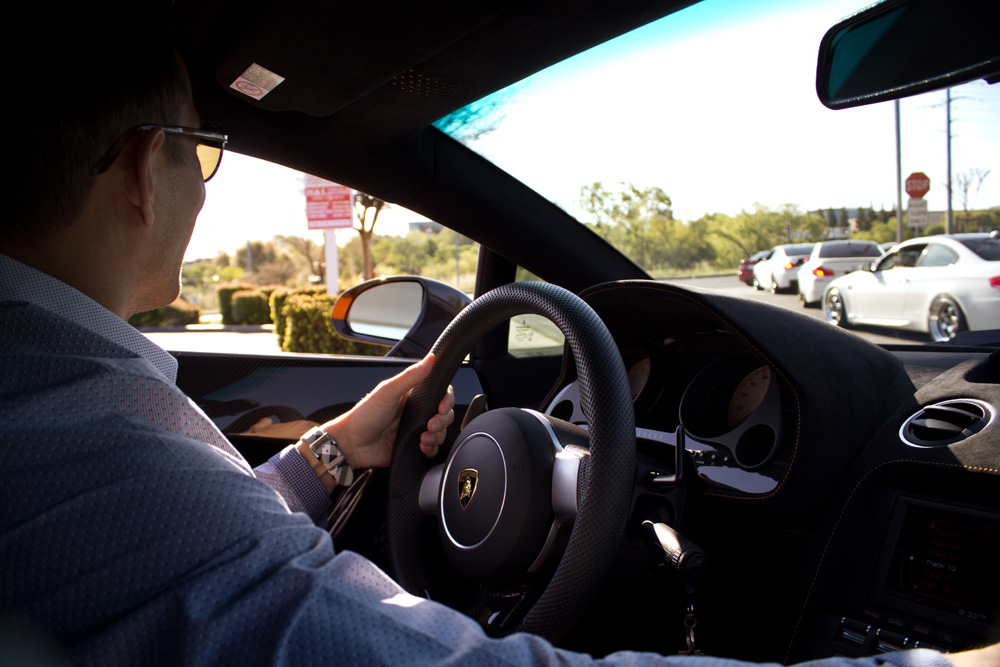 At what point did you decide to start your business and then focus on it full time?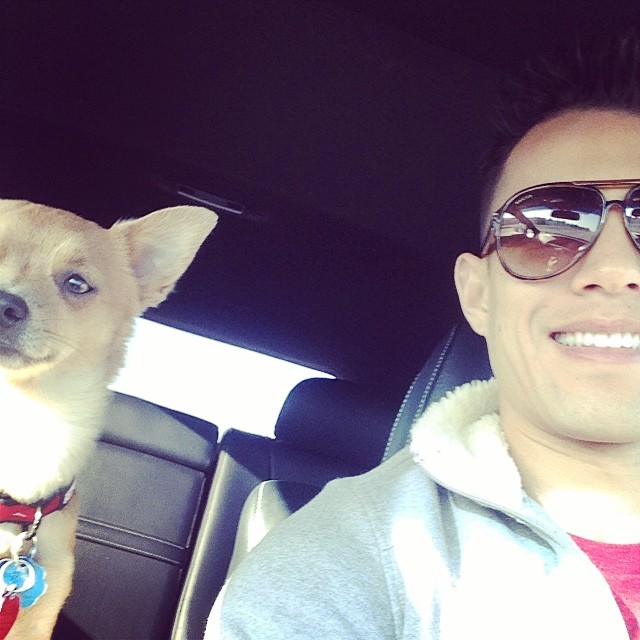 I decided to start a business right about the same time I was taking evening classes and working part-time. As I became more involved with day-to-day business tasks and necessities to make a start-up business click. Suddenly, my passion grew for my business and everything around it. I became self-motivated, and imagined what it would be like if I spent all my precious hours to build up my skill in this field.
I quickly came to a decision once I finished my classes at a junior college to focus on my business full time. I listened to my heart and followed my vision I had for what used to be my side business. As long as you are motivated, passionate, and determined to chase a vision, only you will know if you can achieve those collection of goals. I just had no time to accept anyone's suggestions for careers at the time b/c I trusted my skills and put my commitment, passion, and dedication to work.
After the first year of filing my 1040 Federal Tax Returns, I realized my potential for continued growth only if I would just dedicate my full-time schedule to this.
Tell us a little bit about the business itself and what you offer.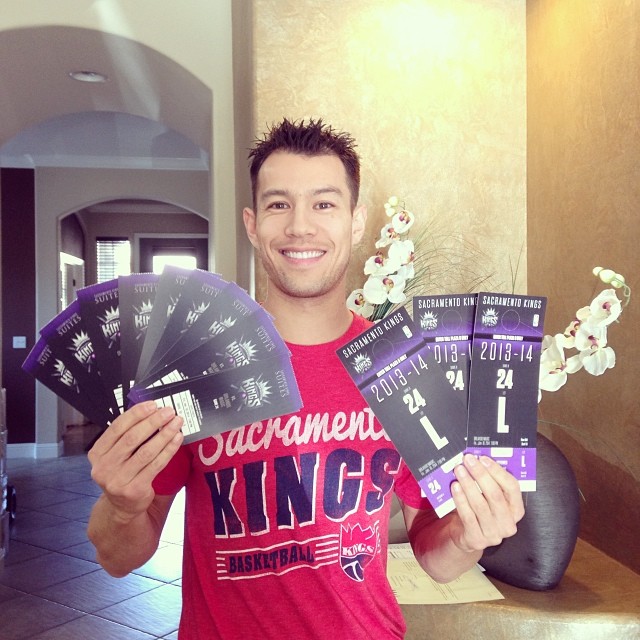 The field of "Cosmeceutical Science" was interesting and grabbed my attention. I first started off by conducting lots of research of other cosmeceutical and scientific companies products' to get a grip and understanding of what was involved, indication of the products, popularity, and competition. I further researched other company's popular selling products and sought out to find solutions to create, design, advertise, market, and sell my own brand.
Although, I didn't have, at the time, the understanding of all the complexities in product design and development, this was a starting point and learning experience on my own. I knew eventually moving forward in the future with new ideas and hopes of expansion, I had to get a system down which included hiring companies to put all the pieces of the puzzle together to create a finished product.
Our cosmeceutical scientific product and services we offer are to promote skin health, and to treat various problematic skin conditions based on individual preferences and skin types. Every product has different indications. I conducted a financial analysis on predicted gross sales amount as this was important to give me an estimated cost per dollar on the product sold as well as a gross profit analysis. Factor in other expenses such as costs of materials and goods, services, shipping, time, state and federal taxes, listing and selling fees from selling platforms, sales tax if applicable, etc.This was motivating enough knowing the sales opportunity was endless.
Always consider the current and estimated growing trend of your ideas to determine if a presented opportunity is worthwhile pursuing, nevertheless you want to make sure you offer "more", than your competition. For example, you want to maximize the customer experience to a point where the customer feels safe, secure, appreciated, and comfortable coming back for future visits to become a continued customer, analogous to residual income based on the customer's loyalty to your company.



As a newcomer to the health and fitness niche, how did you get your first customers?
I first utilized website optimization. I eventually learned how search engines like Google work when it comes to the popularity of your e-commerce site and what criteria is involved to rank your site. It was important to have a professional site in order to market to professionals in your line of work. The first key is to make sure the professionalism is there. Once you have mastered the art and professionalism of your site, you have their immediate interest in your product.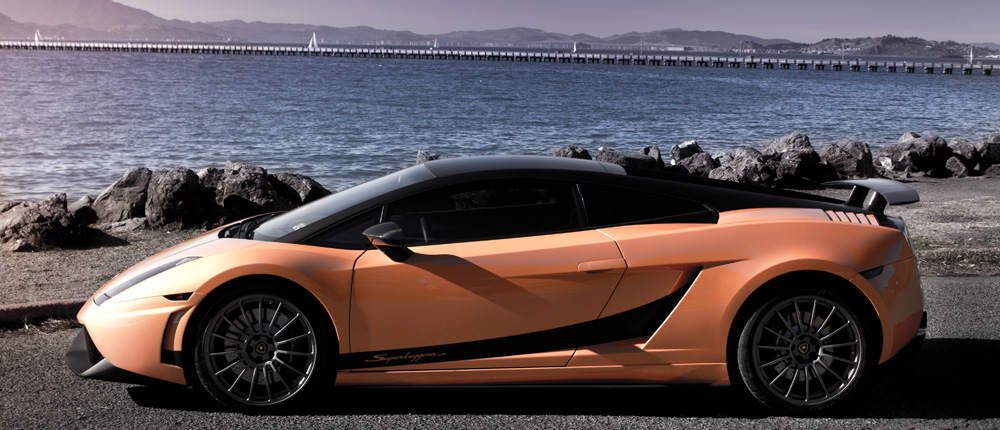 Since most customers have found your company and line of products due to web searches or referral by friends, they're already interested. By having an eye-catchy site and professionalism in every aspect of the company, this is enough to capture the customer and make the sale. I look at this as the beginning of residual sales from this customer.
It's a competitive industry with big brands like Proactiv and others. How do you remain ahead of the curve?
Competition will always be fierce across all marketplaces in every industry. The trick is to carefully evaluate your market, determine gaps where you predict opportunity for new products, or room for new technologies to rise with the possibility of success, as this will help determine your niche in the marketplace. It will differentiate and set your product apart from the competition. Your product will be unique and exclusive because you will offer an improved product over your competition which will allow you to be able to advertise the differences and added benefits compared to the competition which wouldn't otherwise be able to offer.
For example, a large cosmeceutical company like Proactiv which doesn't necessarily have a whole lot of products, yet has marketing dollars to spend on T.V. commercial advertising, celebrity endorsements, mailers, free product give-away, etc., their return investment on sales would be greater compared to a start-up company selling similar treatments without marketing dollars in place. Instead, come up with a strategy by making a list of every available idea which would contribute to other useful alternatives to a sales & marketing approach minus the marketing dollars. If you don't know what type of customer your competitor sells to, conduct more research on the products to determine who the end user is, which markets they sell to, and their main consumer base. 
Develop a plan to find market share opportunities prior to establishing a product. Stay focused on your personal work and list of goals which will ultimately give them more competition in the short-term.
Since e-mail marketing has minimal costs, you can hire a professional copywriter or e-mail marketing designer to create a professional e-mail with clear, concise, and to the point information about your product or service.
Collect as many e-mails from companies you've conducted research on which sell your competitor's product. You can find company e-mails and additional information on websites such as Yelp.com and Yellowpages.com. Make a list, keep organized, and send a professional e-mail introducing your company, services, or product!
Due to the limited time a recipient clicks unknown e-mails, the newsletter needs to be "ATTRACTIVE" and informative with professional pictures so it grabs your audiences "ATTENTION"! If you are going to be serious about marketing a product or service, you need to hire the "BEST", someone who doesn't compromise their work just to receive a quick check, rather someone who is passionate about the quality of work they provide, in hopes of hiring you for future jobs or receiving business referrals.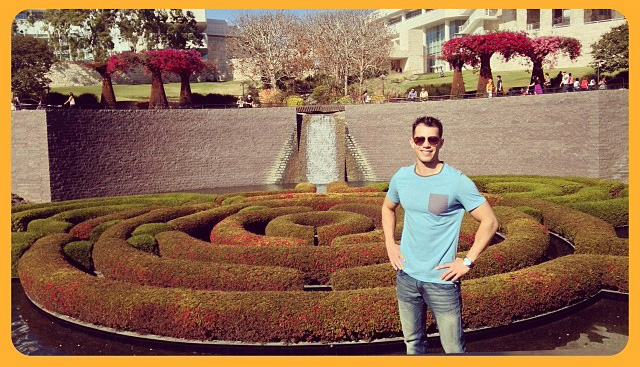 As a small company, how do you help streamline the process with sales and customer support?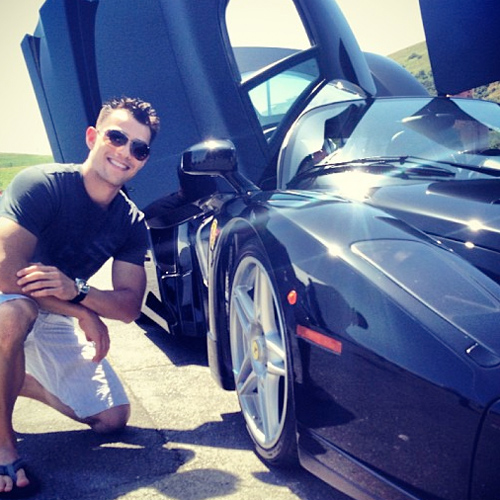 I hired experienced developers to design a professional e-commerce site fully equipped with a 3rd party shopping cart and all the merchant processing tools available to where a customer purchasing online would have all the available payment options to minimize cart abandonment and possibility of not being able to pay. I designed the site with safety and security measures and partnered with some of the largest site security authorities in e-commerce to allow customers to feel safe, secure, and protected while providing confidential information required to process an online transaction.
Today, online buying has increased, yet unfortunately, the compromise of confidential information. More tools were implemented such as more crucial information, revisions to company policies, company videos, YouTube (if possible), Google translate to cater specifically to their native language to name a few.
Once you begin selling products or services, often times you will receive redundant questions from customers. Keep a spreadsheet, or word document file listing the most commonly asked questions followed with a professional response. Keep the file open when it comes time to answering customer e-mails. Customer e-mails can really eat up lots of valuable time.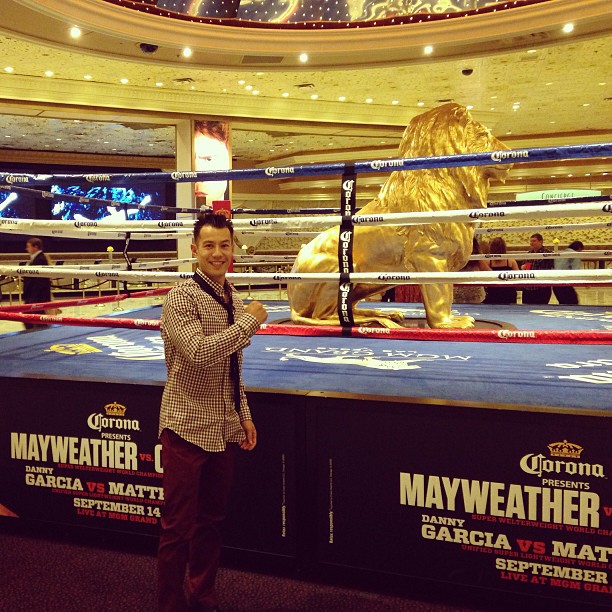 Your time is valuable and you want to utilize it as you would decide. Cutting and pasting responses will take seconds (with a bit customization catered to each customer), rather than wasting time typing redundant answers or answering similar questions. You want to utilize your time moving the company in a forward direction every day by having a new list of priorities. You want to refer to your list of responsibilities and goals, work towards those goals, then mark it off your to-do list.
The lesser amount of time you can spend talking to or answering customer e-mails, the more time you can spend improving your product, brand, or enhancing other aspects of your product or service. You want the customer to feel convinced "Immediately" once they visit your site. Let your site do most of the work. Remember, it took countless hours to produce it, so let it work for you. Receive the order transaction, provide an exceptional product / service, and customer service!
Other channels for growth is through distribution. What has your experience been with that?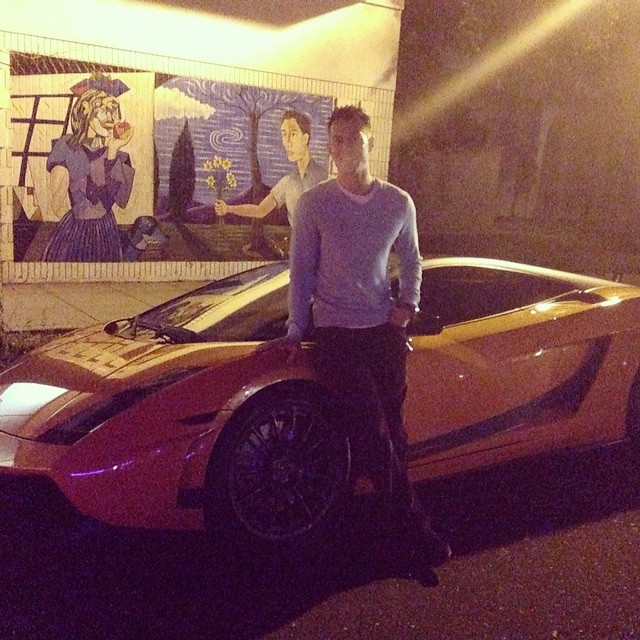 Some selling platforms will automatically accept you as a vendor, others require applications for acceptance into their selling program. Once again this comes down to professionalism. If required, provide samples of all your product, service, or a presentation on your company and what it can offer.
Be prepared, provide a variety of marketing materials coupled with a professional letter on company letterhead and address it to the appropriate target audience. Send or present this packet of information to those interested in retailing your brand.Your brand will be heavily considered for purchase if first, you have a quality product, and second, if you can present it professionally enough in a convincing manner!
Follow-up is important. Politely follow-up with the potential client with an e-mail or phone call after your initial meeting to see their interest level and if they'd like to conduct business. It is up to you to determine whether they are truly interested, or just playing the role of someone who refrains from kindly telling you "no", or "not at this time".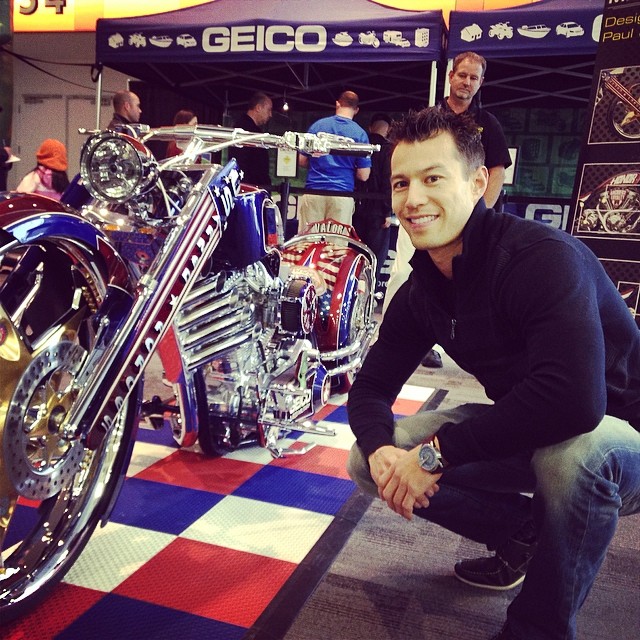 Remind them your product is the best product in the market for why they are interested and list all the benefits they will receive if they move forward. Stress the point that you offer the most competitive pricing and the best quality product. Continue attempting to contact them semi-aggressively until they elect to take themselves off the newsletter or if they tell you. Stay professional at all times.
For international customers inquires, shipping needs will differ from country to country. Set up an account with a specialist on a 3rd party shipping company and bargain for the bet wholesale rates possible since essentially the low rates will be passed down to the customer, and with better / lower shipping rates, the more likely they will want to move forward due to the overall lower prices. Let your customer know you are providing them wholesale shipping prices which are the lowest possible just for them!
As for getting products into retail stores, you want to be careful about this. I tell you this because retail stores will want to purchase your products for dirt cheap. You always want to offer a good price for bulk purchases, but not too low where your profit levels are just not there, or that you compromise the quality of the brand. Remember as a business owner you are also going to be in charge of the company's finances, so you need to carefully examine all the profits & loss, and spending reports.
Become familiar with your federal and state income taxes (if applicable), as well as all fees associated to incorporate your company, business licenses, business expenses, the list goes on and on… Make the best decision possible in every category. Ask for advice from family or someone who has experience in business. Also, just as important it is to take on business responsibilities, make sure to have a fine balance between work and leisure. Remember, your time is valuable and nobody can tell you better how you should spend your time. Spend it wisely and make it count!



Tell us a little bit about the manufacturing process.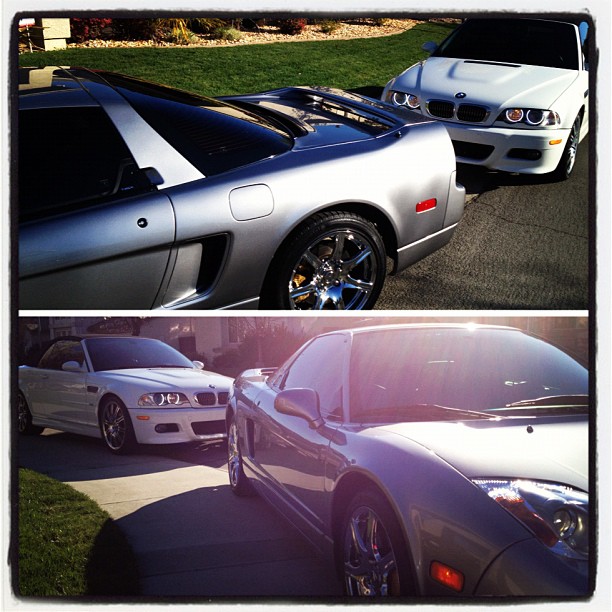 Manufacturing falls into almost every industry category b/c finally there will be a tangible product or service provided for a product. Development begins with the power of research. Ideas and brainstorming comes prior to research, or it can coincide. For a service, make sure the service closely supports the brand or product you are marketing. In other words, make sure all the services which are involved in the manufacturing procedures are carefully being met.
Now, one might ask, "How would I know if all services are being met?" Quality Control is the answer. All products always undergo some sort of quality control check. Make sure the product is brand new and free of error or defectiveness. The more you can avoid product or service error, the less customers will contact you for issues related to this, less rate or return, higher rate of customer satisfaction. The less customers contact you, the more time you will have spending it in other areas in advancing the company.
For a tangible product, get in contact with a designer to design the packaging. I always recommend receiving at least 2 quotes, maybe 3 depending on how many projects you currently are working with in a given time.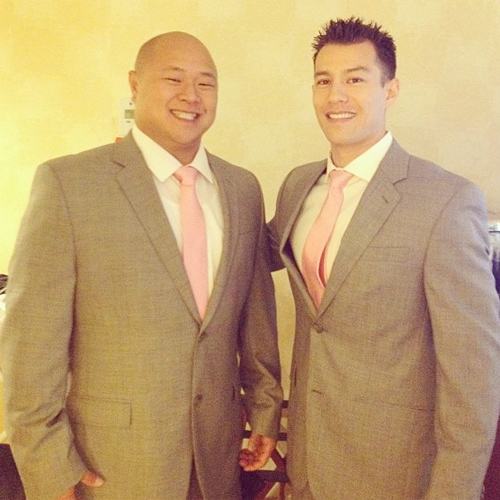 Choose the designer with best pricing with a level of quality you are satisfied with. Get a quote based on the job completion, not so much by hour as your project will be unnecessarily prolonged due to hire by hour, which may delay the designing process, which further may delay preceding projects.
For a product box, make sure all the dimensions are exact for comfortable fitment of the product. Make it a priority to have your design stand out from the rest or competition brands. For health, beauty, or fitness products which require smaller packaging, there are companies you can hire at cost to produce your design, in the beginning stages will provide samples for approval based on your desirable product characteristics.
This is just one example of one vendor. Many other vendors will be involved in putting the finishing touches and finalization onto the product. For example, depending on the type of closure, it may require screen printing, or hot stamping. You may also have the option of choosing labels which the entire design process starts over with a new labeling project manager. Keep all your projects organized. Determine which company will be directly filling product boxes and providing you the finished product.
Since your brother is in a similar field, how much has he helped you?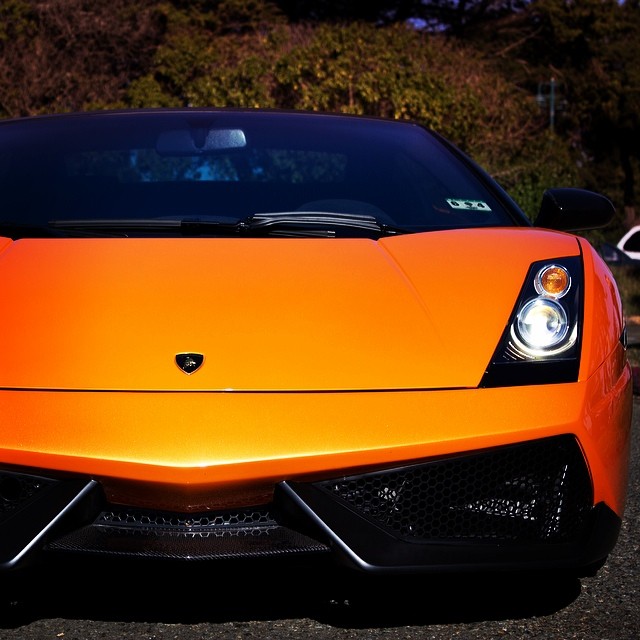 If it weren't for my sibling, I simply wouldn't be where I am today. He played the catalyst role to help me get established in every aspect of business, let alone offering to provide assistance when needed. My advice to a new business owner would be to treat everyone with the utmost respect at all times, especially the companies and vendors you hire. Not all of them will make the job perfect, yet with patience, successful communication and sharing of feedback and ideas, the services you hire them for will gradually improve one run after the next. Just b/c a project doesn't go as expected the first time, doesn't necessarily mean it will not go better the second time.
Keep focused on building partners with vendors and appreciating those which offer to lend assistance in every way possible b/c ultimately it is you who is improving in all business areas.
With all your success so far, how has that shaped you as a person?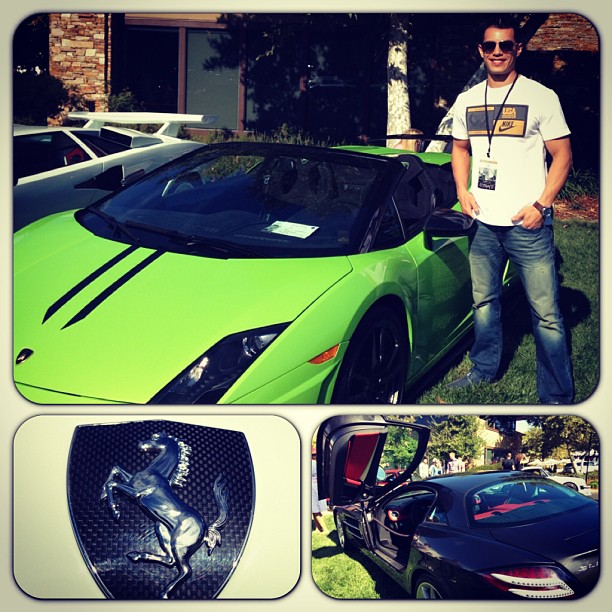 It really is unimaginable how powerful the mind is, and how accomplishments from simple visionary goals can lead to task completion and success. At this point, you continue to move on to the next goal after goal, and continue without the thought of limitation.
I believe when entrepreneurs first start off, there are lots of questions of uncertainty. Let me tell you, if you have a passion for something you enjoy doing on a day to day basis, have a good work ethic, are determined, self-motivated, have a good attitude (important because you need to communicate well with lots of vendors), you will find a way to succeed. Of course, the rate of growth is dependent on how much time you dedicate to your business and what type of product / service you are marketing.What is fulfilling to me is how I am able to contribute to society in a positive way.
Often times, I get encouraged and feel the need to donate to relief funds, fundraisers, and charity foundations. This gives you another sense of accomplishment. When you can successfully accomplish business needs with donating to help out and improve the life of another, even it's a small donation, each donation goes a long way and is appreciated. Although it may be difficult to help out every fundraiser, at least you will feel a sense of gratitude towards the groups you do choose to contribute to.
It's important to stay humble in all business endeavors. Being extra polite to the people or companies you hire to build your brand are there to help you, and not somebody else. With good character, and with the ability to collect as many of the useful ideas and successful business objectives I've shared with you which helped me, you will find success in all your business goals.