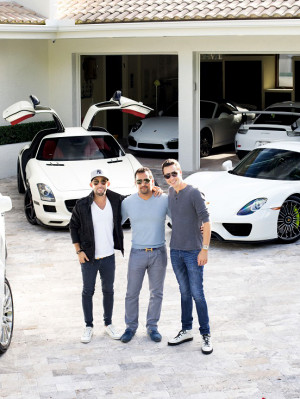 ---
Contact Info

Address:

129 Birch Hill Road, Locust Valley, NY 11560

Phone:

(516) 801-2760

Homepage:

Section:
---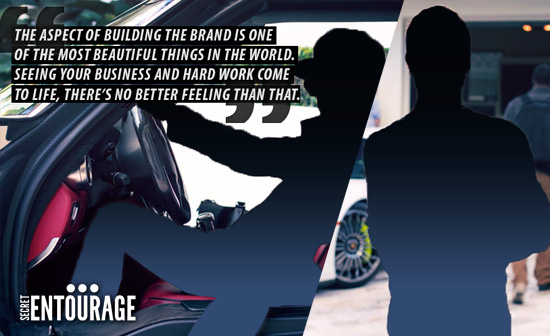 What started as designer bracelets has become an exclusive luxury bracelet accessory line made to compliment the finest timepieces.
Sean Perelstein and Chase Zimmerman are two young entrepreneurs and the founders of StingHD. Since we now live in a world where the ability to reach millions of people is easily accessible, and free in some cases if you've built your brand the right way, this has drastically changed how business is operated on a daily basis and a good reminder to think global.
Chase and Sean have leveraged social media, especially Instagram, to spread brand awareness of StingHD to their 500k followers and generated millions in sales through their online store and retailers that carry StingHD.
Can you tell us about the history of how StingHD started?
SEAN: We came out and started with just the bracelets, but we want people to know that it is more than that. There's a big history to the company, and I can almost bet that you don't even know what the HD stands for. It's not high definition. The HD stands for Henry Designs.
It's actually a company that my father and his business partner started around 40 years ago, and they basically manufactured for companies like Tiffany's, Mikimoto, and many other companies. They were known for their diamonds, emeralds, rubies, sapphires, and their quality and structure of craftsmanship. They create everything from wax molds and hand-carve everything. We don't do anything from machines; so a lot of companies had us basically manufacture lines for them.
Throughout the years, they created their own beautiful diamond line utilizing the same structure and quality that they would use for other companies and created their own brand, which was the Henry Designs brand.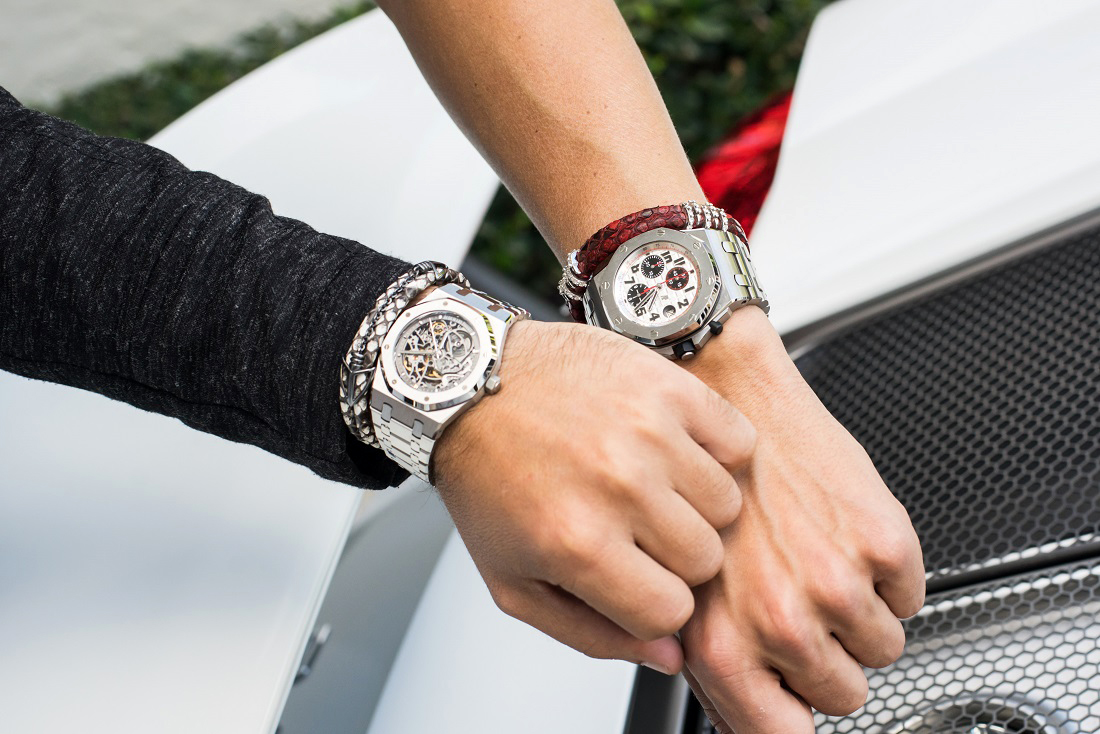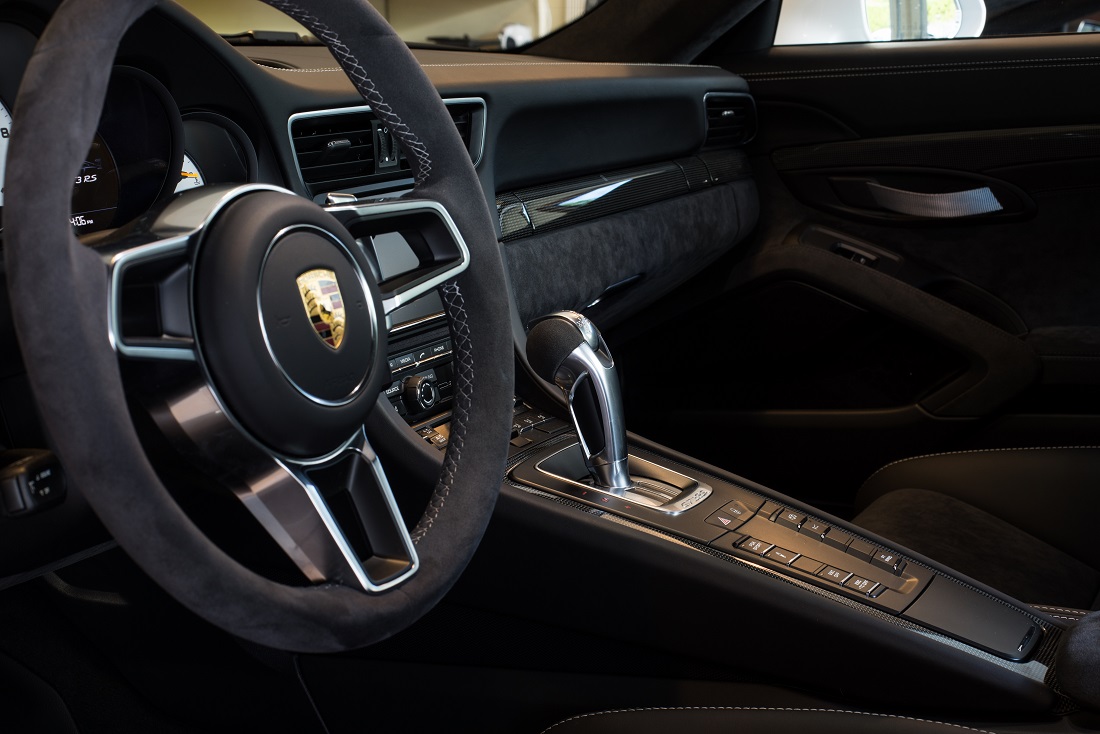 After 30 years, I got involved in the company after graduating college. I grew in the business, so it's in my blood. I learned the business, traveled the country, and went door to door with a line that wasn't really known around the world, which was Henry Designs.
They had these beautiful necklaces that were on stingray cords that we basically turned into bracelets. This was before men's fashion was hot, and I started wearing these stingray bracelets before we had the actual python line and other leathers that we're doing now. Storeowners and other people would ask me about the bracelets and where they could get some. It started out with just silver to utilizing our talented jewelers to incorporate diamonds. So StingHD came about through a fairly long road, almost 10 years.
Sean has the jewelry family business background, and Chase has a marketing background. How well does this unique partnership work for you guys?
CHASE: I would say it works really well. Sean was originally just a friend of mine, and I saw the growth of StingHD happening. I come from a background of advertising and marketing. That's what my degree was in, and that's what I always dreamt of doing. I was working in my family's advertising business. My father has an advertising agency here, and I actually just finished bringing together his social media department. While I was there Sean and I started becoming closer, and he told me about the brand and using social media to promote it. He was the one who got me on Instagram actually.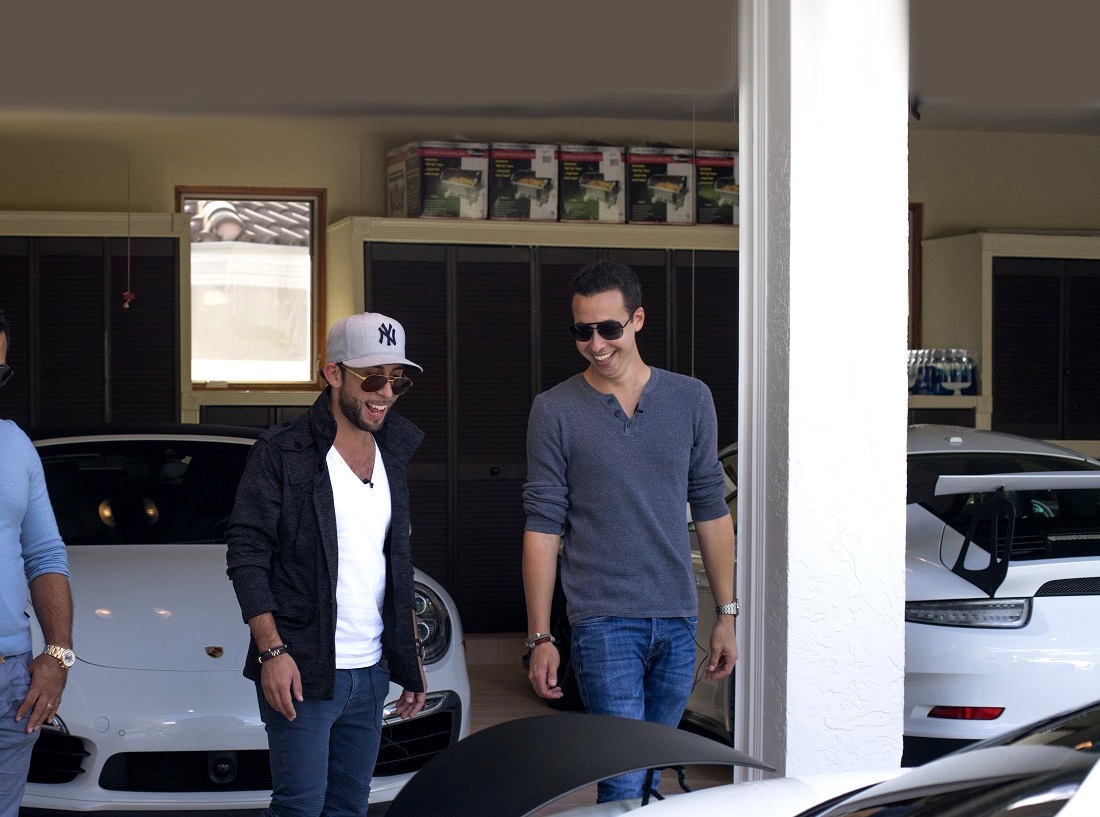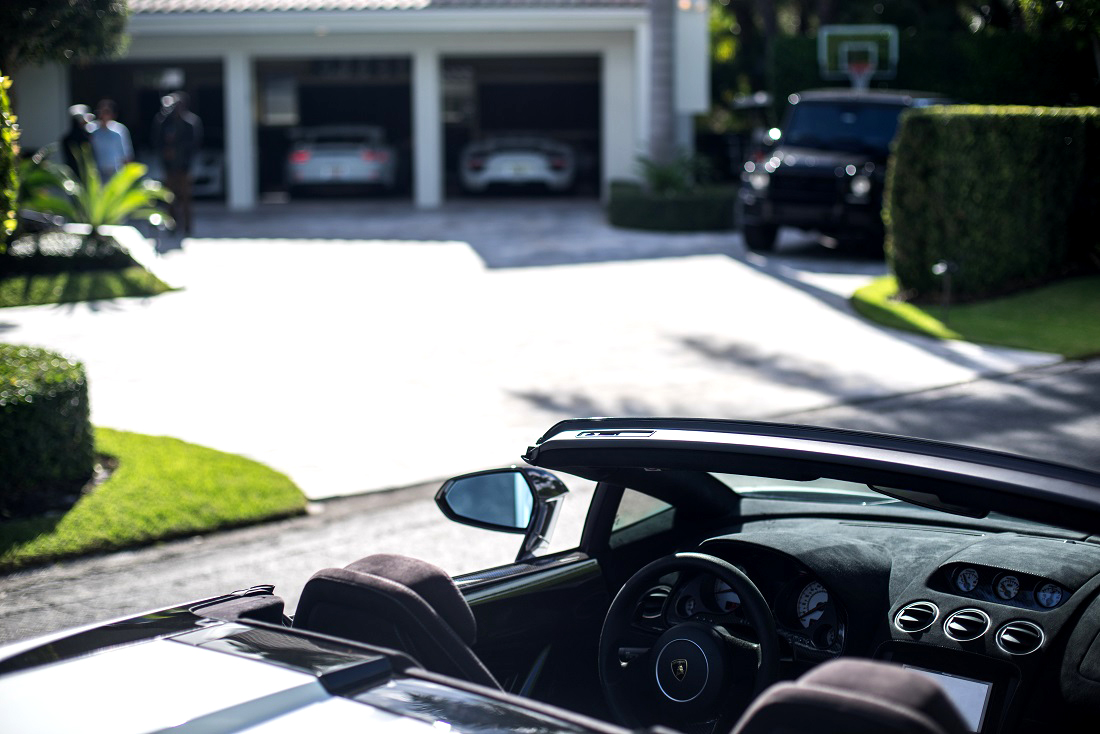 It was funny because as he was growing the business and as he started becoming more and more popular on Instagram, I asked him, "How are you fulfilling these orders?" He's said, "Oh people email me and you know, I'm emailing them back." He was doing it through PayPal at that time, and I told him he was missing out on a large group of potential customers doing it one by one.
So we talked about building a website and making it fully transactional where people didn't have to be talking to him directly, and they could build their own bracelet. From there we just came together, and I'd like to say it's complementary skillsets. With the background that I had and the background that he had, we really created the stepping-stone for where the brand could really go.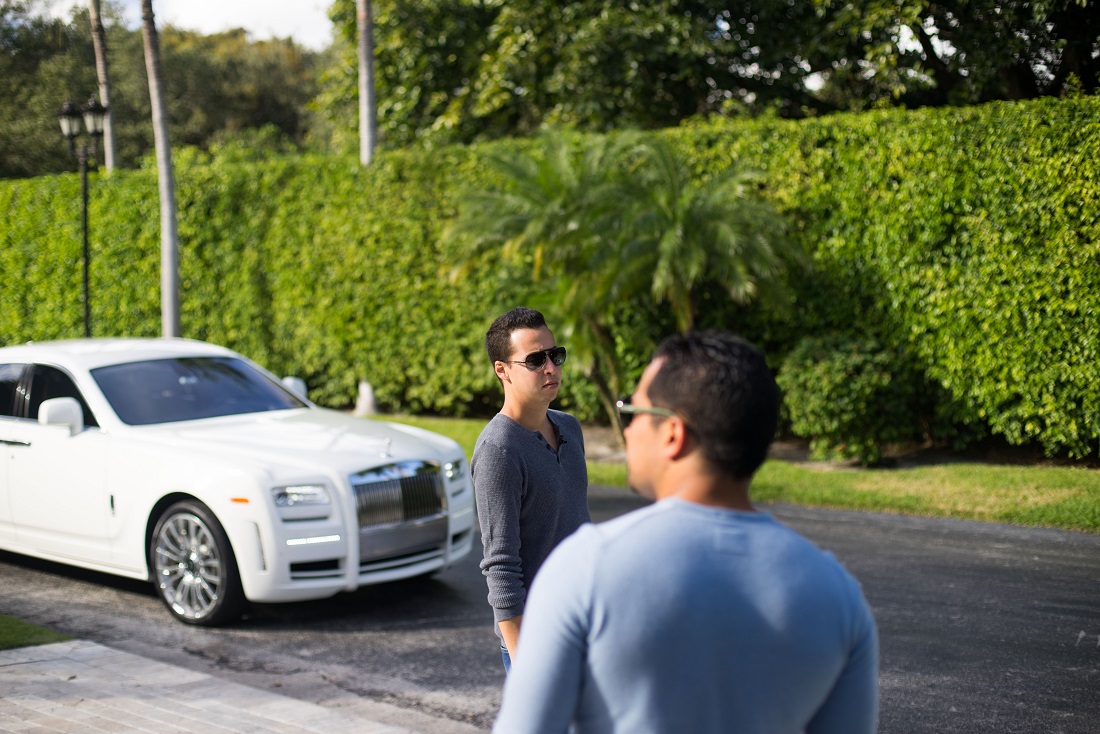 Tell us about branding a luxury item on social media and the impact…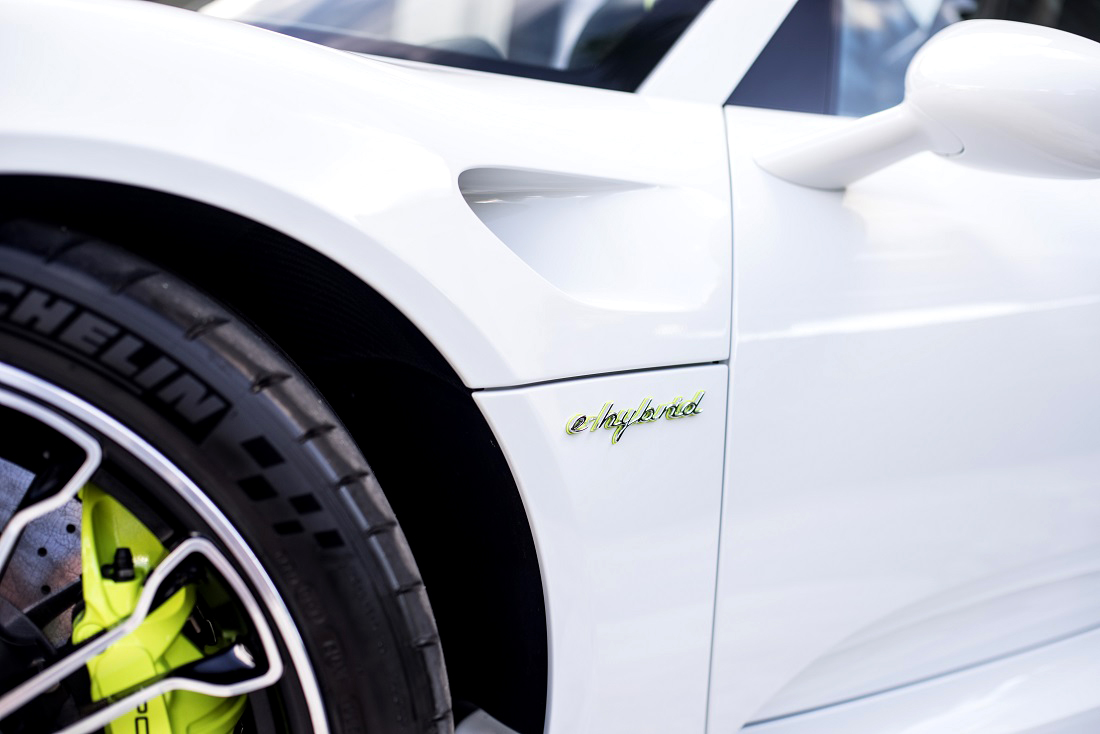 SEAN: I said that it would be very tough to sell something that is a high-end brand that people don't really know. For somebody to spend a substantial amount of money when they don't understand the craftsmanship and the way that we build it and what we really put behind coming up with a product like this.
CHASE: Don't forget these are people who don't realize that the Henry Designs brand is our parent company. They are thinking that this is a brand that's 3-4 years old at most.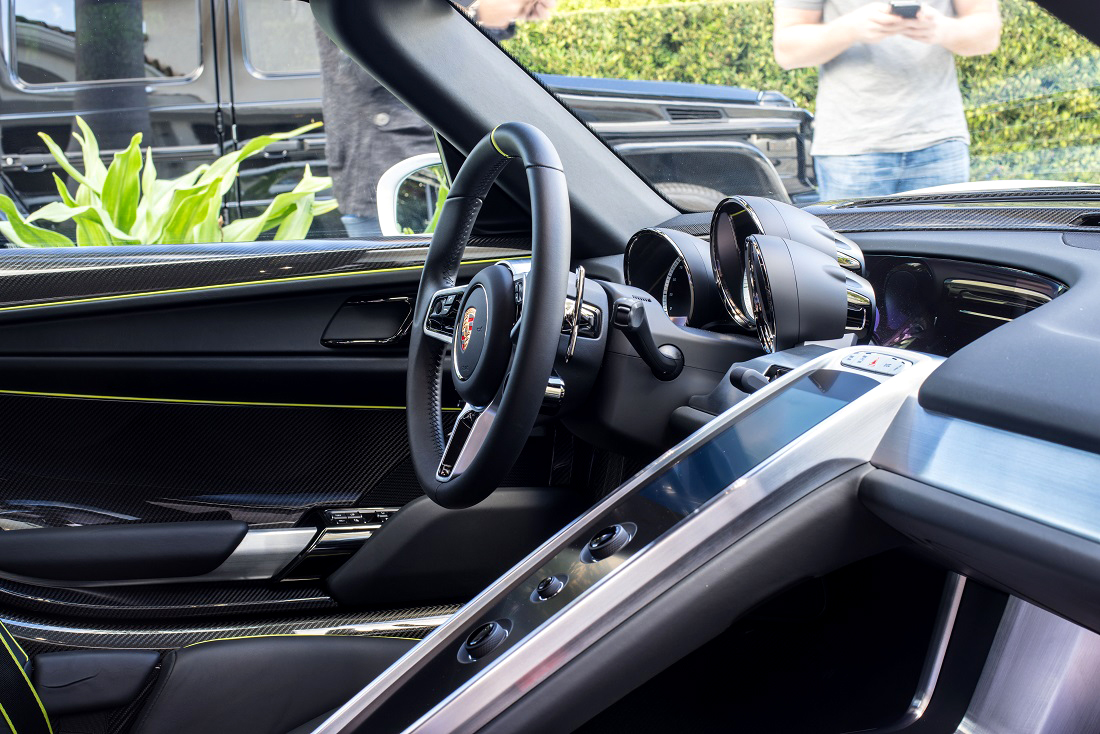 SEAN: They think that Stingray and HD are two guys who just came together that thought of these bracelets, and here they are. They don't actually know the history that I used to travel from door to door driving my car from New York down to Florida through the pan handle of Texas, up to St. Louis, to upstate in Chicago for a month then drive all the way across and going door to door in the middle of winter while I'm 21-23 years old.
My friends have 9-5's. They get to go home to their friends, family, their girlfriends, and their loved ones; and I'm out on the road in the middle of nowhere staying in hotels and knocking on door to door praying that hopefully, I make a sale today.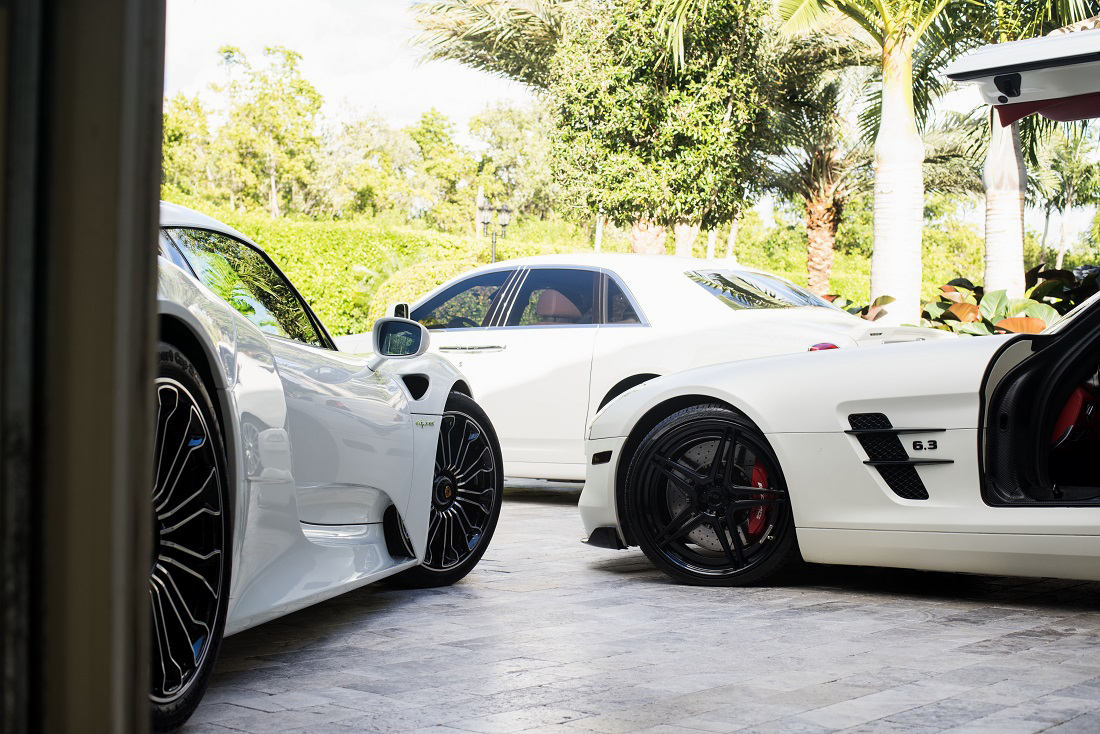 When it came to social media, a friend of mine actually called me up and said, "Man, you've got to download this new application. It's called Instagram. You could upload your watch stuff and the stuff that you like and you have to use the hashtags." I didn't want to do another app. To me, Facebook was fine. He said, "No, it's cool. You can even click a hashtag and see every person in the world who uploads photos using that hashtag." So I said, "All right, I'll try it." I was wearing a Cartier watch, and I put it next to my bracelets that were called Henry Designs locks bracelets at that time. I had them stacked up, took a photo, used one of the filters, and uploaded it. I used the hashtags #Cartier #stack #HenryDesigns. I realized in the hashtags that there were 3-4,000 photos of people who uploaded actual Cartier, but now there are millions of photos with that hashtag.
CHASE: It doesn't work anymore because it's too saturated now. It's not the same.
SEAN: Correct. Before, it was really the people who either owned them or were looking to buy them.
SEAN: What I realized is that I can basically message these 4,000 people who uploaded their new Cartier watch, their new Cartier glasses, their new Carter love bracelet, etc. Then I went to Louis Vuitton and did the same.
CHASE: We were in constant connection with these people. That's how we met some of our big clients. It just worked out that way.
SEAN: I met friends from all over the world. I have people who I talk to every single day that I met through Instagram; some of our biggest clients I haven't even met yet who have more StingHDs than I have, and they don't even believe it when I tell them. At the end of the day, Instagram was an unbelievable tool. I remember my father telling me when I was sitting at the factory clicking away on my phone, "What the hell are you doing? Take the diamonds and go back on the road." I said, "Trust me."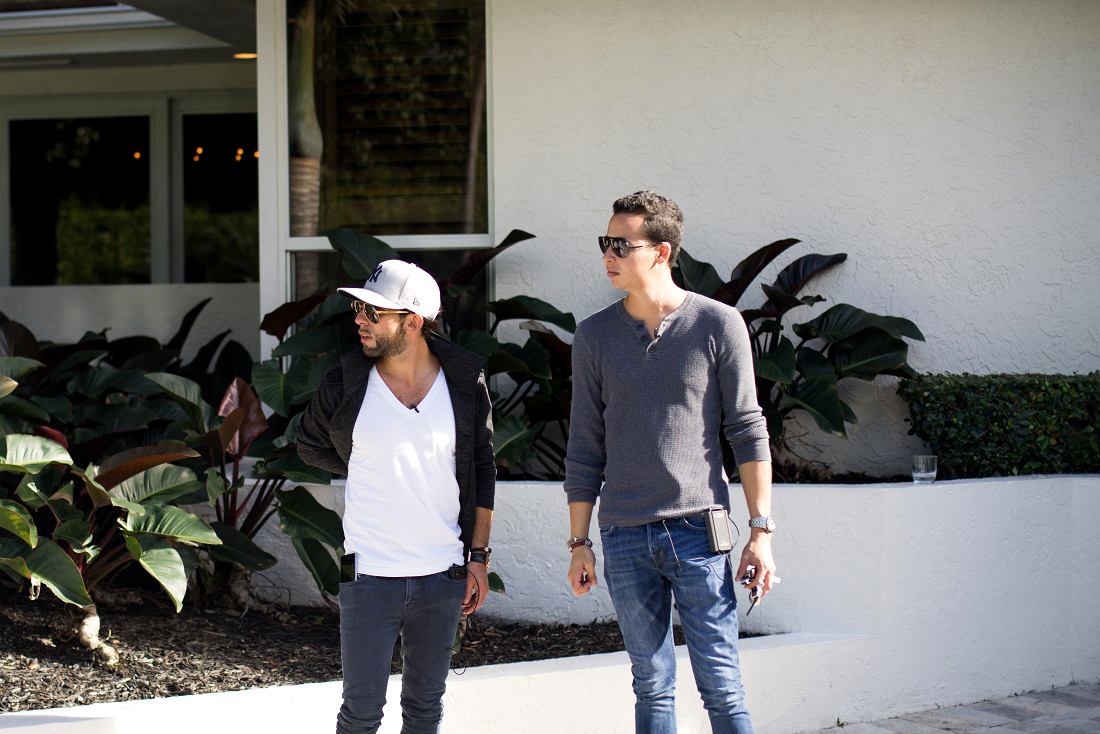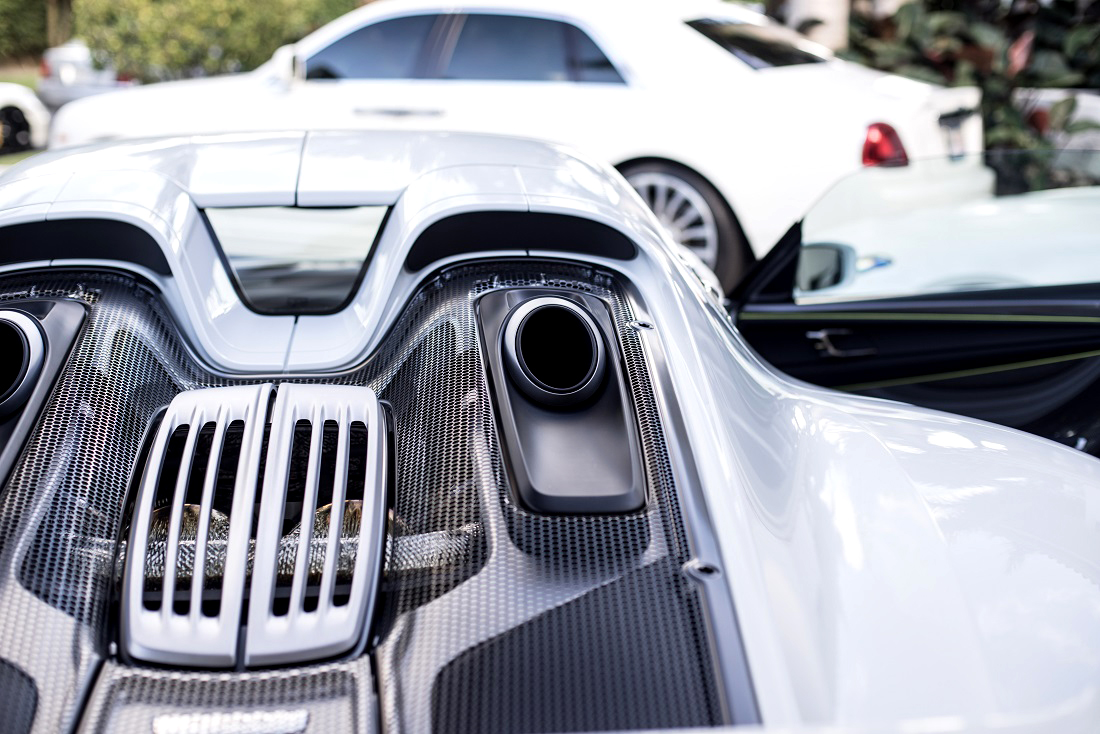 I was getting more emails and eventually, I started getting stores contacting us. One thing about us is that we're also innovative. We don't come out with things that other people have. I wanted to share with people these bracelets that I had, and that's why I traveled the country. We pride ourselves behind our high-end diamond line and our quality, because most people now are manufacturing everything overseas trying to cut costs the best way possible. The way we look at it is that this is jewelry that you have for life; this isn't something that you just buy and throw into a drawer.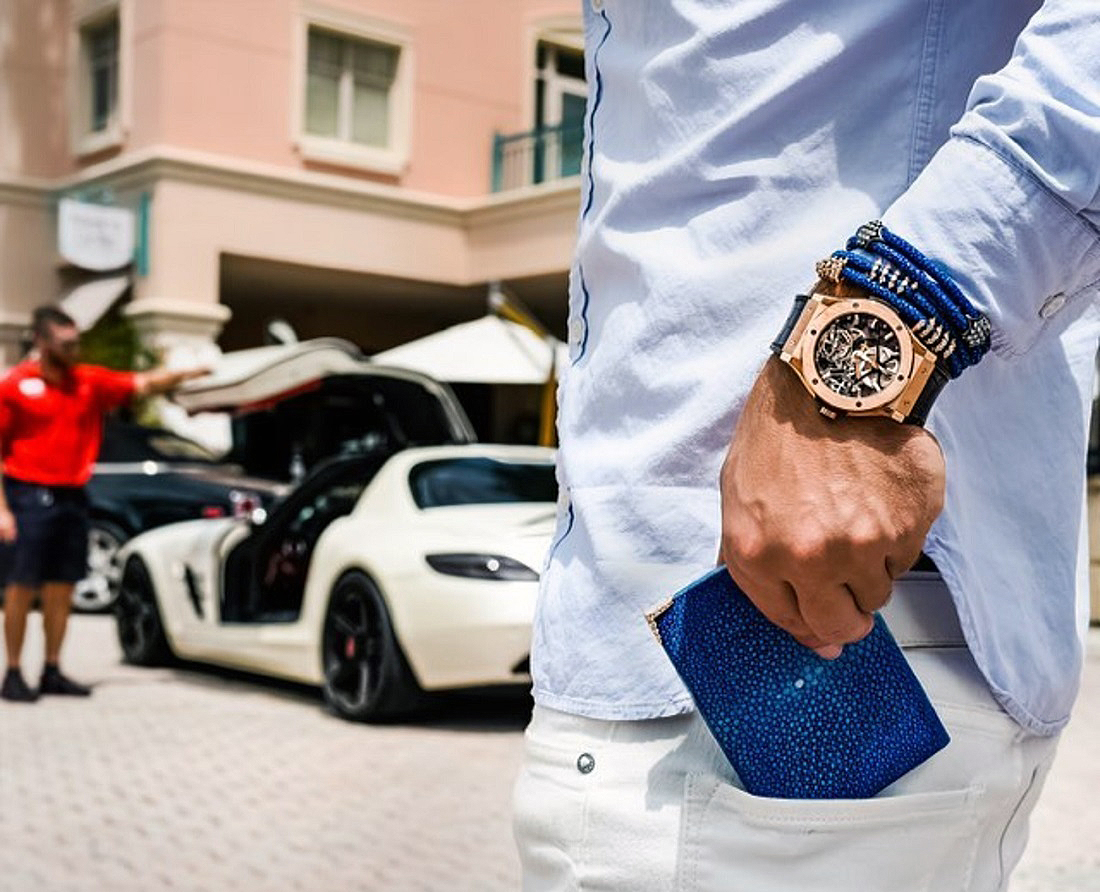 So it's similar to a watch where you can wear it forever or you keep trading for a different watch and wear them.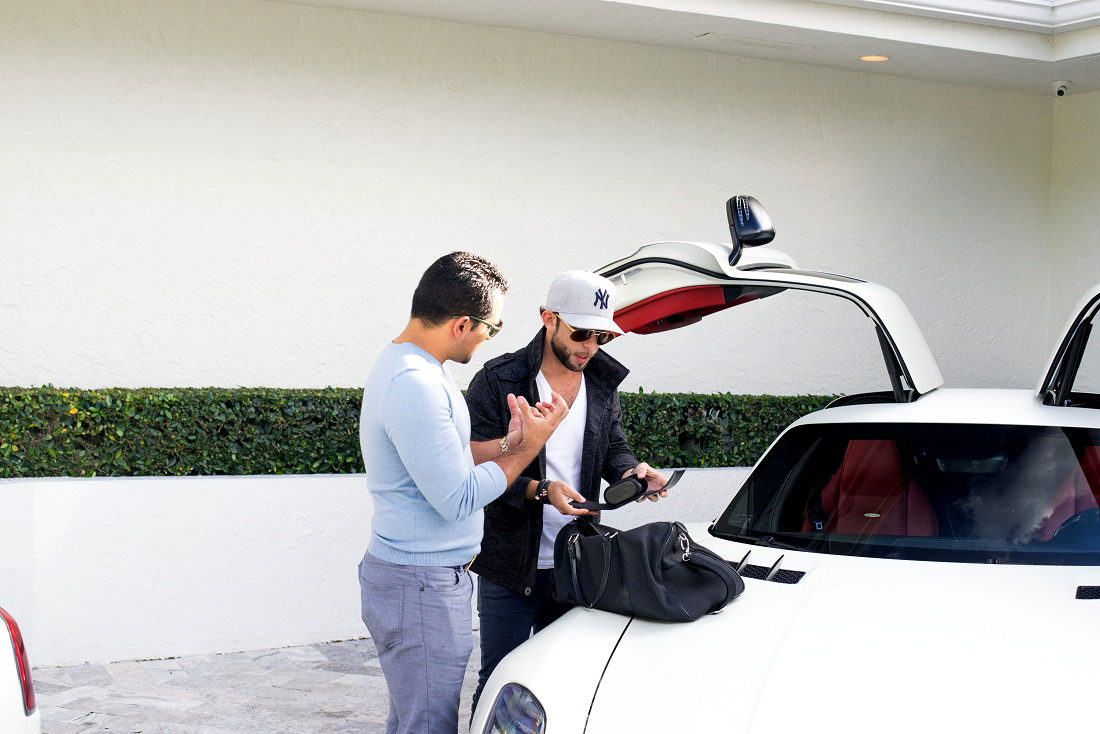 CHASE: That was how we originally focused the brand. It was going after the guys with the Audemars Piguet watches, the Hublot watches, the Cartier watches.
SEAN: Besides actually buying it and how much we loved it, it just happened to go together perfectly between cars, watches, and lifestyle. Then word of mouth sales started happening after people bought the bracelets and saw the quality. A piece doesn't go out until it's 48 hours looked over and over and over again by all different people. They check every stone. Every piece is looked over.
CHASE: It's not just Sean and I. We have an incredible team, and we wouldn't be here if it wasn't for them. Our staff is in New York; we have an incredible head designer who creates the pieces from wax molds. It's a dinosaur way of doing it.
SEAN: He takes a brick of wax and carves just like that.
CHASE: But that's how you can get the true intricacy.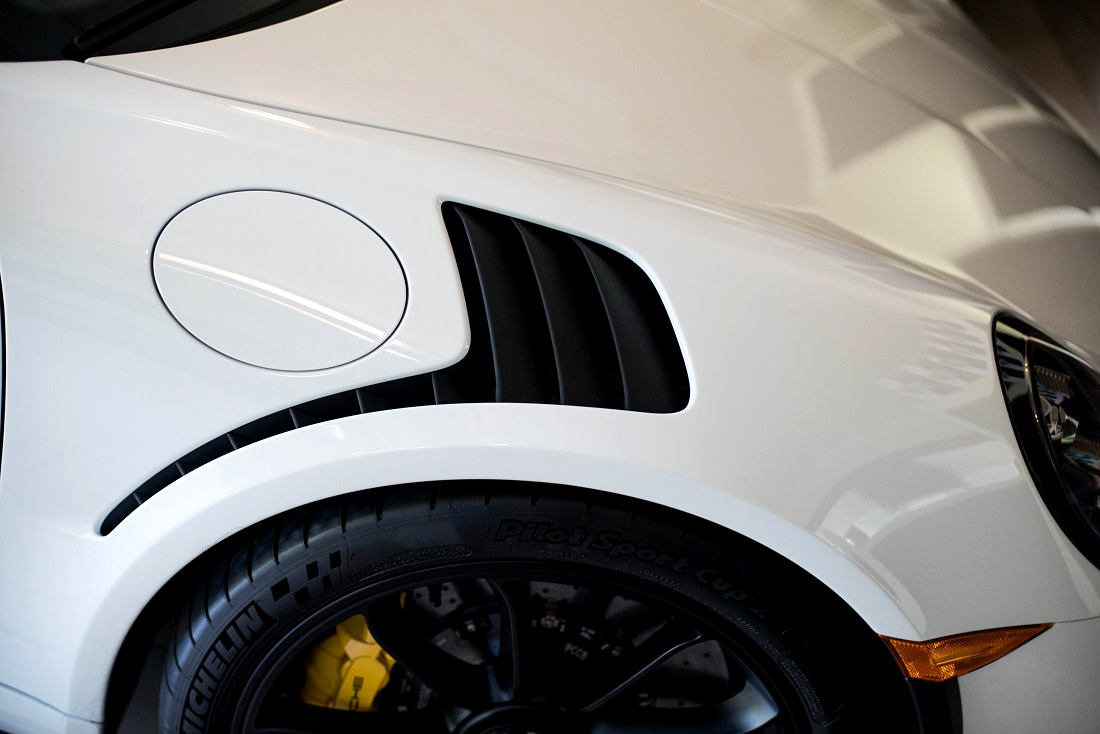 How did you have to change your thinking about the brand and actually convince people to spend upwards of $3,000 for a bracelet?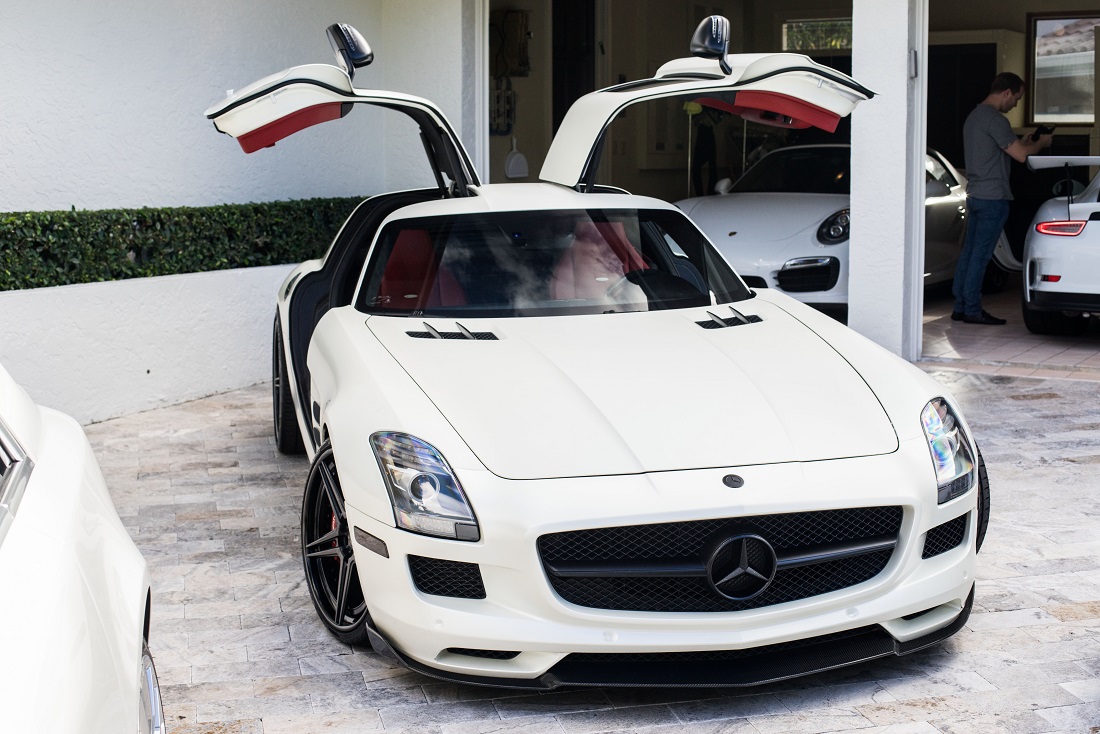 SEAN: We designed the website in a way where you can customize the bracelet and watch it come to life. You can choose the color you want, the metal you want, whether it's pure silver, yellow gold, rose gold, or our black platinum option, and then you can also choose the stone that you'd like. I think that is a huge factor why people are willing to spend the money.
I think it was that vision of actually creating your own piece, and we even have a clickable guide for wrist sizing where you can actually print it out and measure around your wrist.
CHASE: Each piece is made for you, exactly to your specifications.
SEAN: As more people started wearing it, word of mouth kept going; and people saw the retail stores that we're in and the people who stood behind the brand. I think that allowed people to go on the website and say, "You know what, if this person has it, then there must be something about it."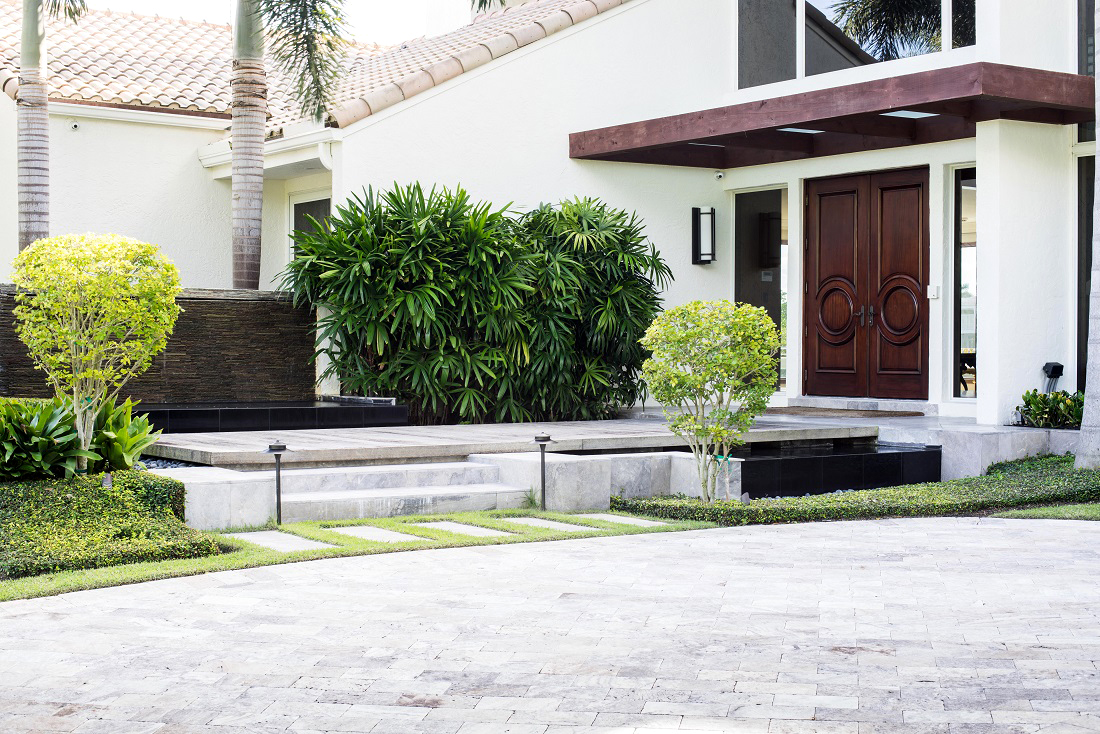 CHASE: And don't forget, these are people who will buy one bracelet and maybe will start with one of our entry-level bracelets. Most of our clients come back and will purchase more. If they start with a pure silver one, a lot of our clients end up buying bracelets with diamonds, rubies, or sapphires.
We also have retailers in over 20 countries, basically all around the world. If you want to go into a store and try out a bracelet or see it in person, you have that option to do so.
One of the things I noticed is that you guys don't ever offer any sales or discounts on your pieces. Can you elaborate on that?
CHASE: We don't offer sales, and that was something that Sean and I and our entire team talked about. We're not a discount brand. We believe in the value of the brand, and if you're going to be a customer of ours, we want you to know that if you invest in our pieces, we're not just going to turn around and go discount them at a later date.
SEAN: This is a piece of jewelry. If you're discounting it, I think you've ruined the aspect of getting customers because then people will say, "Oh, I will just wait for a sale later."
CHASE: It's value proposition. Not to mention, how does that make the brand look? If a brand can discount their products significantly, then they are clearly marking their prices up way too high. We don't have the option to even do that.
SEAN: We're also not mass-producing our pieces, so we don't have tons of inventory sitting and ready to be shipped out. We're creating pieces for our retail stores and our clients one by one. We have people who are waiting 2-4 weeks for some very intricate pieces, so the aspect of discounting will never happen.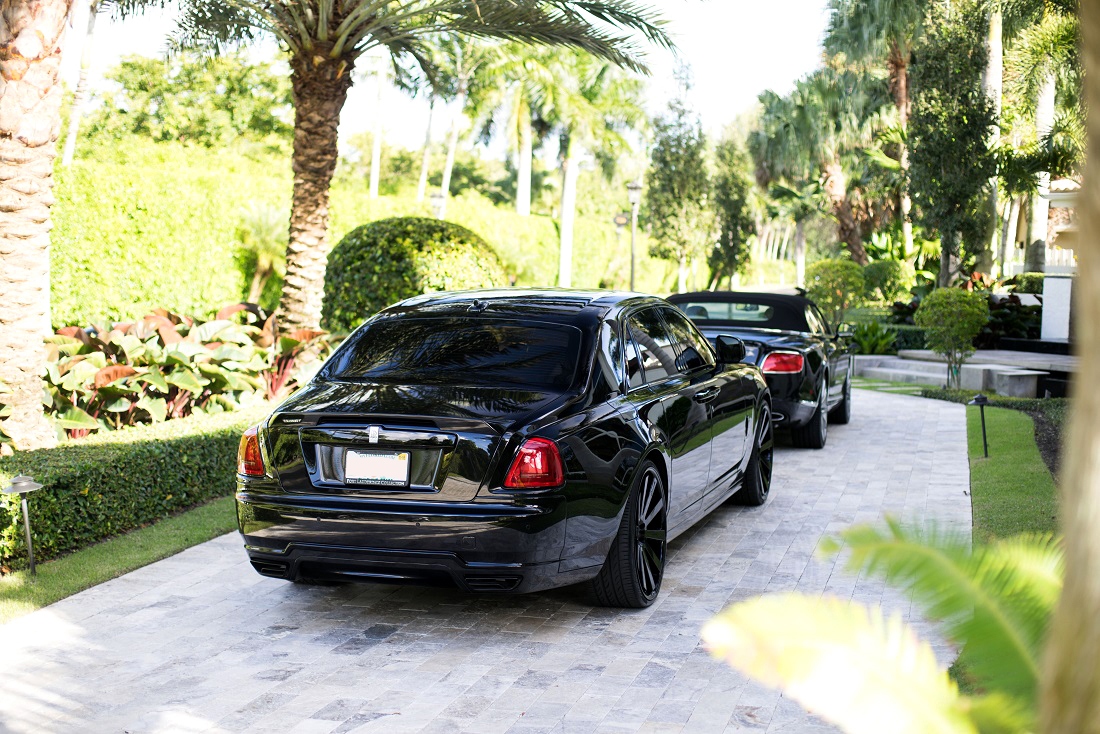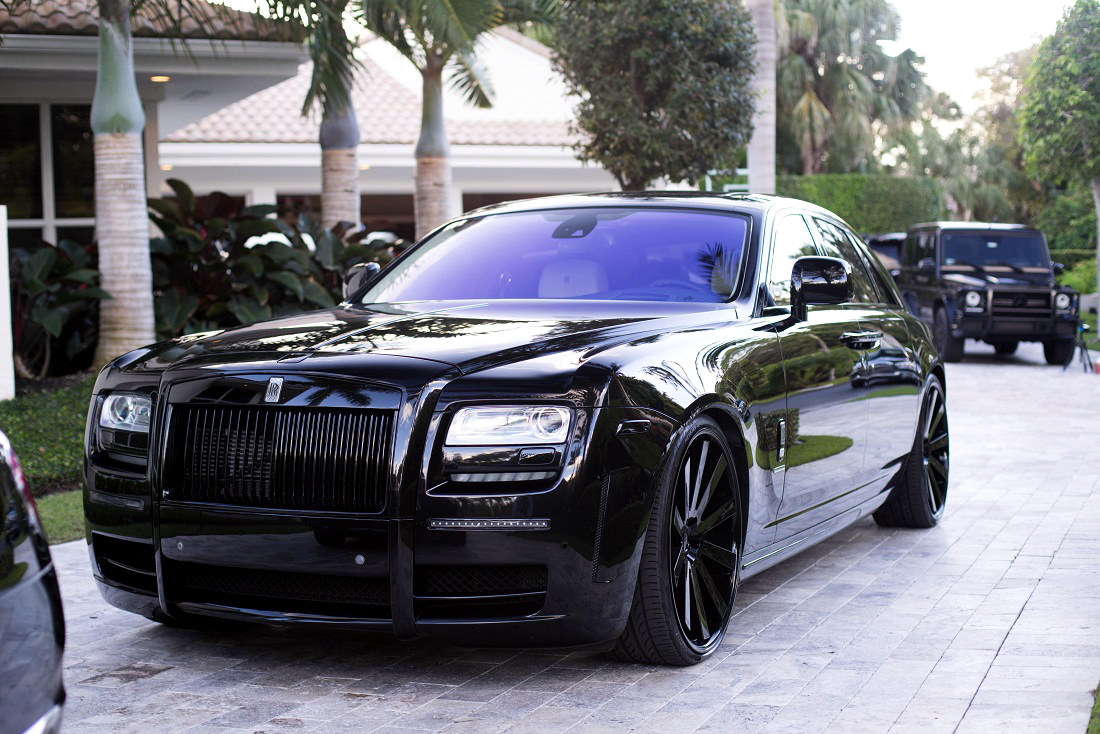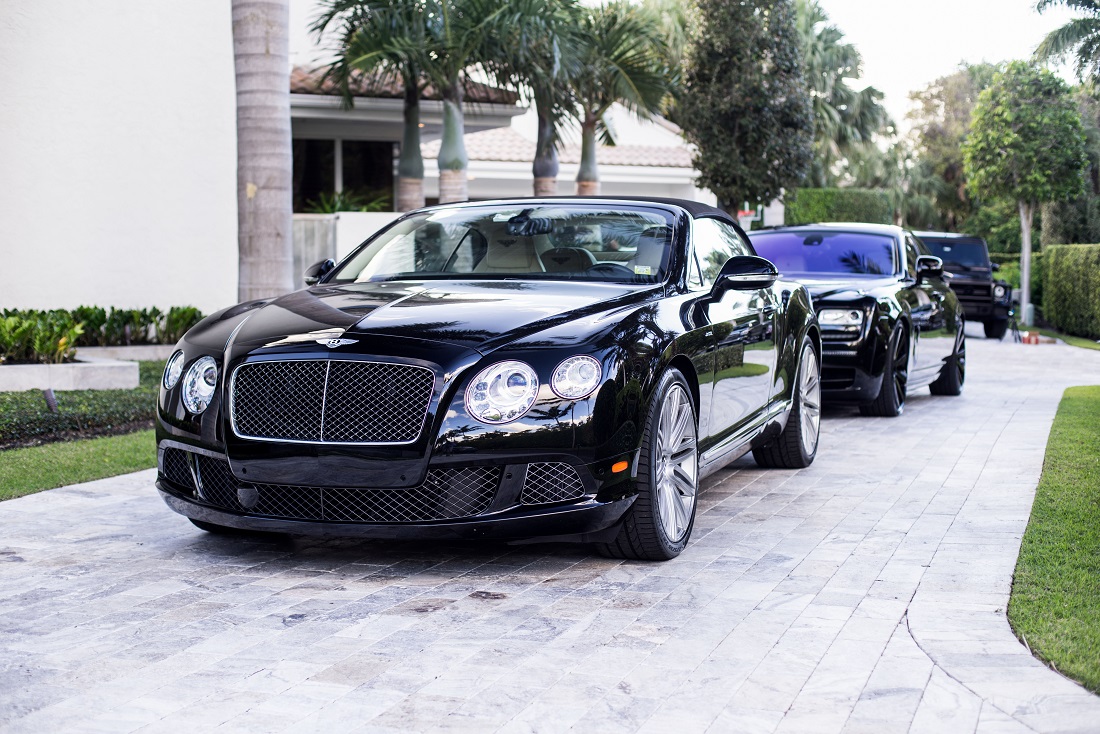 How has this bracelet shaped the company, and how has the success impacted the overall thinking of Henry Designs?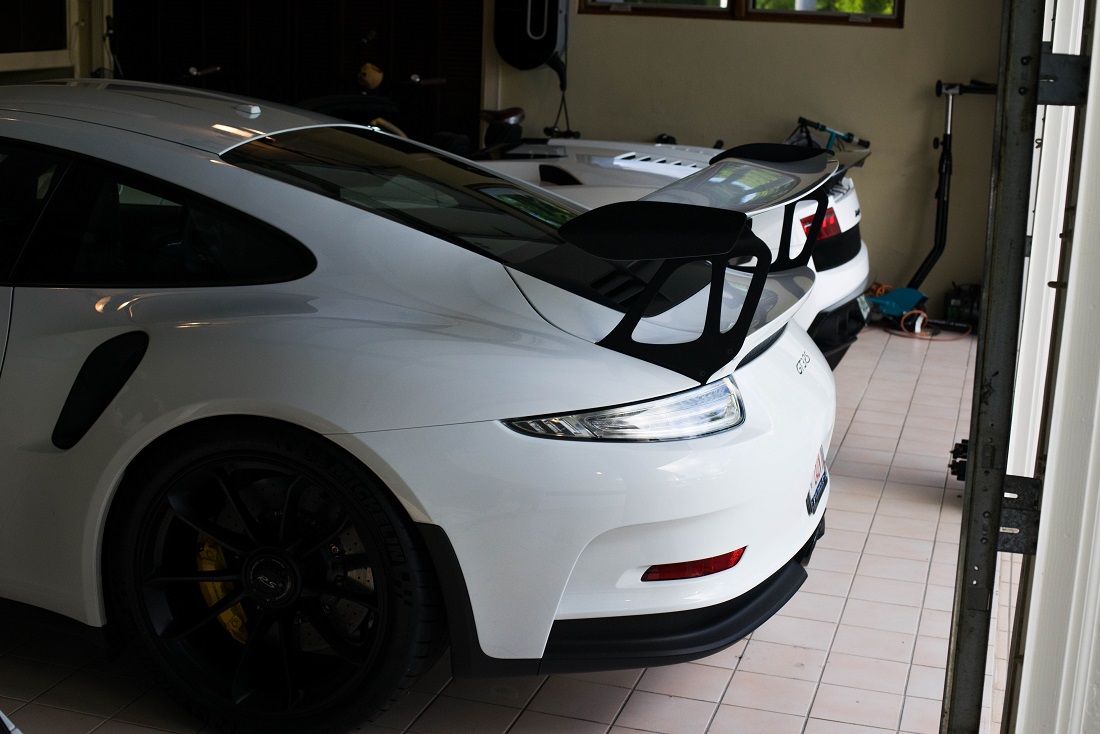 SEAN: It took a lot to get here. We built an infrastructure that didn't exist
CHASE: There are so many brands that are sleeping at the wheel, but it has completely shifted the Henry Designs company. It's almost solely on StingHD now.
SEAN: Yeah, I would say StingHD pieces make up about 80% of the sales, and we're creating more intricate pieces. Obviously our bread and butter pieces are there, but we're taking the aspect of the Henry Designs intricacy and bringing in some stunning, unbelievable, three dimensional pieces that you could see at our Henry Designs booth. Our craftsmanship is still there, so I can't really say Henry Designs is StingHD, because StingHD is still Henry Designs.
Let's talk about the distribution. How does getting into the retail space differ from direct selling; what are some of the key things you guys have noticed?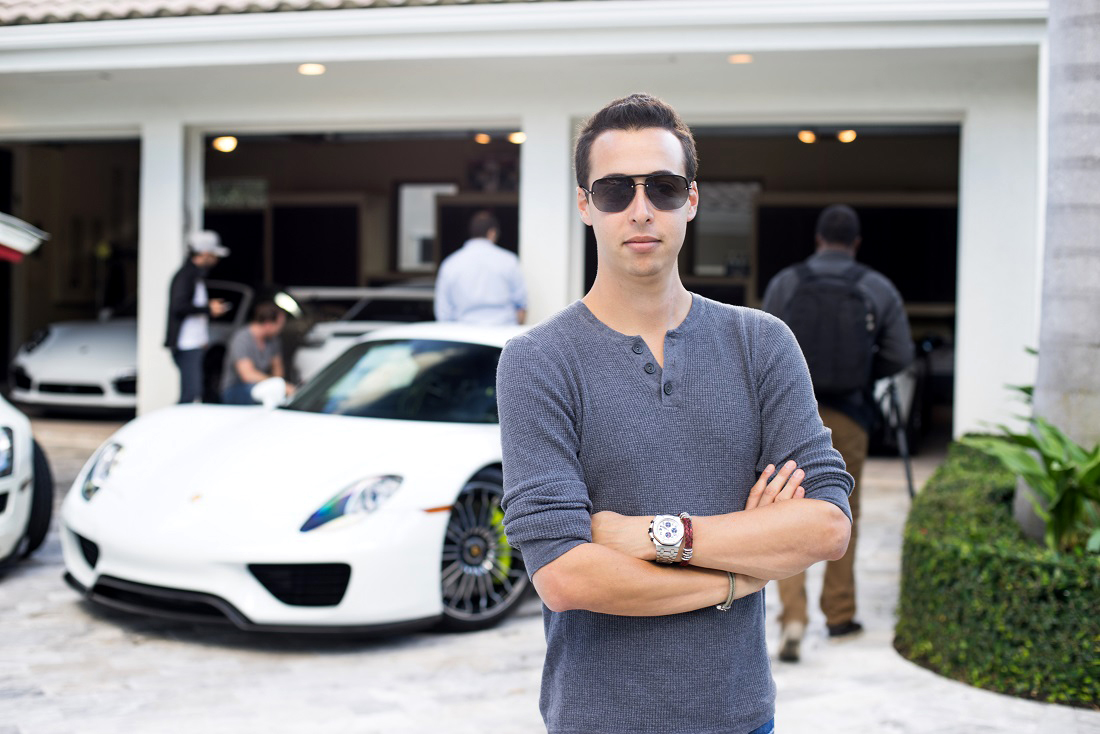 SEAN: Well, one thing is that we limit our retailers. I'll be honest with you; we probably decline 90% of the stores that ask us to be retailers. You have to be authorized by a lot of other brands, and you have to have the look. We also have to speak to you and feel like you're the right partner and somebody who believes in our company.
CHASE: We want people who are going to stand behind us, who are going to push the brand the way we would. We don't look at them as just retailers. They are all partners around the world that we're going to stand behind, just as they will stand behind us. Sure, you're going to sacrifice margin, but in our contracts our retailers aren't allowed to discount the brand. All of our retailers abide by that, and if they don't then they are not our retailers anymore. It has never happened, though.
Tell me about your first retailer ever. Who was it, and how did it work out?
SEAN: Well, there wasn't really a first actual retailer. Our retailers that were carrying the Henry Designs line would look at my silver bracelet and say, "You know what, let me have a few of those."
What is the biggest difference between your small retailers and large corporate retailers like Saks Fifth Avenue?
CHASE: That is a great question. With Saks, it was hard adjusting to the processes. They use so much software that we don't use. Most of our retailers are family run operations, so when we went into Saks we didn't know what we were getting into. We put our terms out there, and they responded, "Yeah that sounds great. Let's do it." We have taken it a day at a time and had to learn a lot of software and adjust our processes at the factory for them, but I think as a growing brand you're going to hit those obstacles. You have to overcome them and learn and adapt.
SEAN: We wanted Saks as our partner, and after we got into a partnership together they had to do well with the brand otherwise we'd be out of their door within six months to a year.
CHASE: We held off in New York City for a long time because we didn't want to open up with the wrong retailer. We're not going to rush it. Saks worked out really well and just like Sean said, if they weren't profitable with our brand then they are not going to keep us. They are very happy with the sales that they have with us, and we're happy with the sales that they have with us, so we see it as a lasting relationship.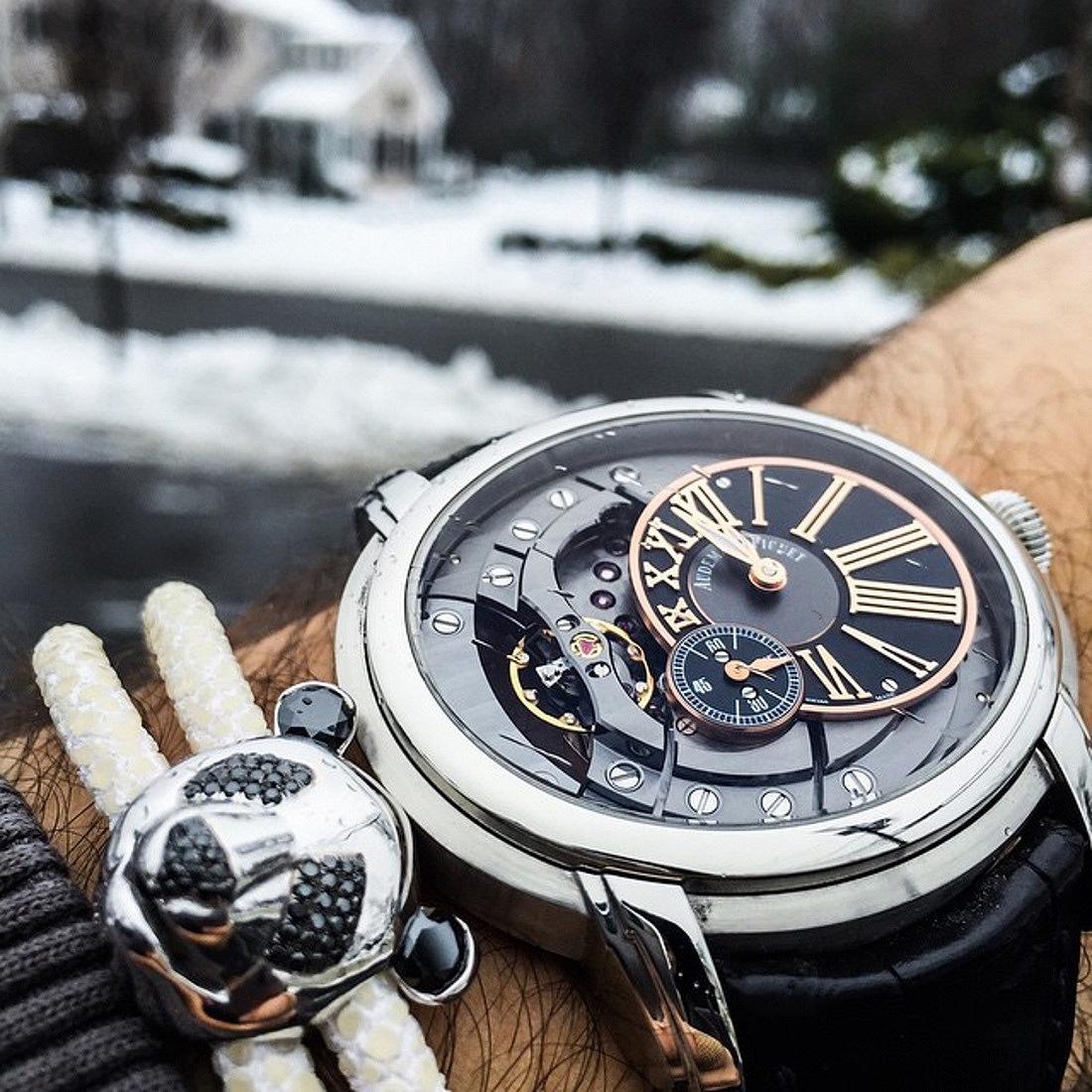 This error message is only visible to WordPress admins
Error: No feed found.
Please go to the Instagram Feed settings page to create a feed.
You guys are starting to make wallets now. Why did you decide on wallets?
SEAN: Well, a lot of people asked us why we didn't make wallets or leather accessories. We don't want to ever get into the leather accessory aspect, because we are a jewelry company. That is our history and we're going to stay that way. When it came to the wallets, we decided to basically create a wallet with customizable corners. We create our corners the same way we create our jewelry: everything is hand carved from wax so you can basically customize your own wallet. You can choose stones as well.
CHASE: We will be releasing different styles down the road, but for now we are just offering one style for people to digest that we'll be coming out with wallets. You'll see our collection in 2016 of different styles of corners and different styles of wallets.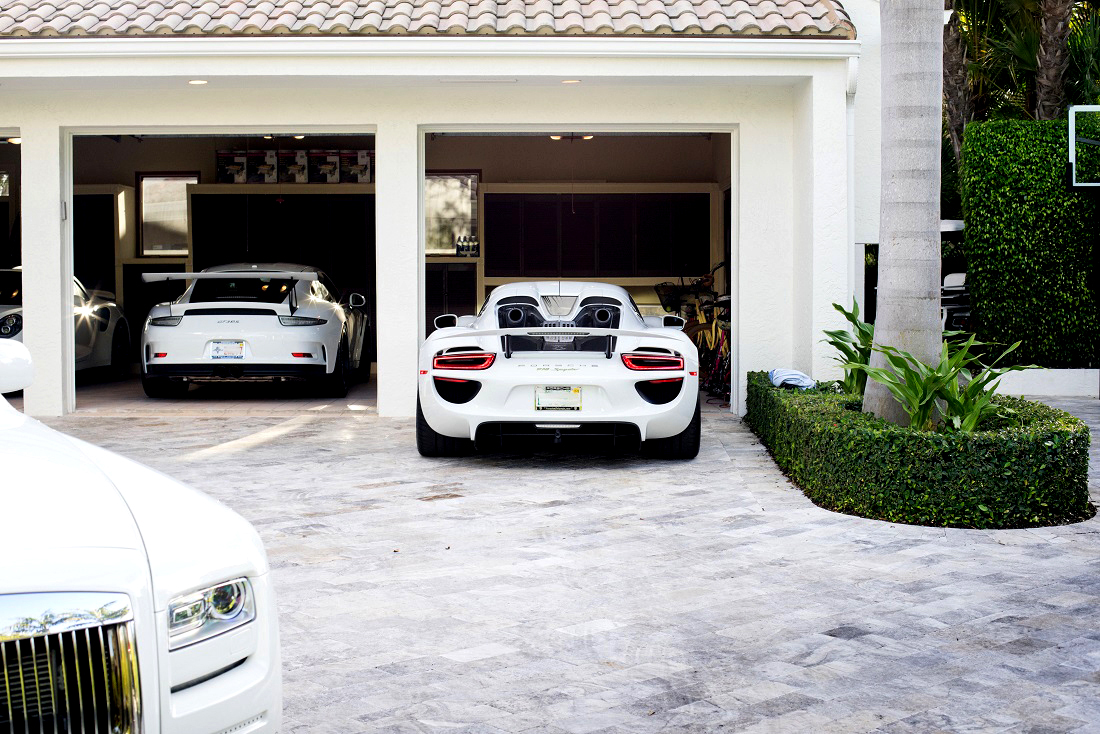 Has the marketing changed from the way you market the bracelets? Obviously with the bracelets, you guys match them up with watches, which is what they are famous for.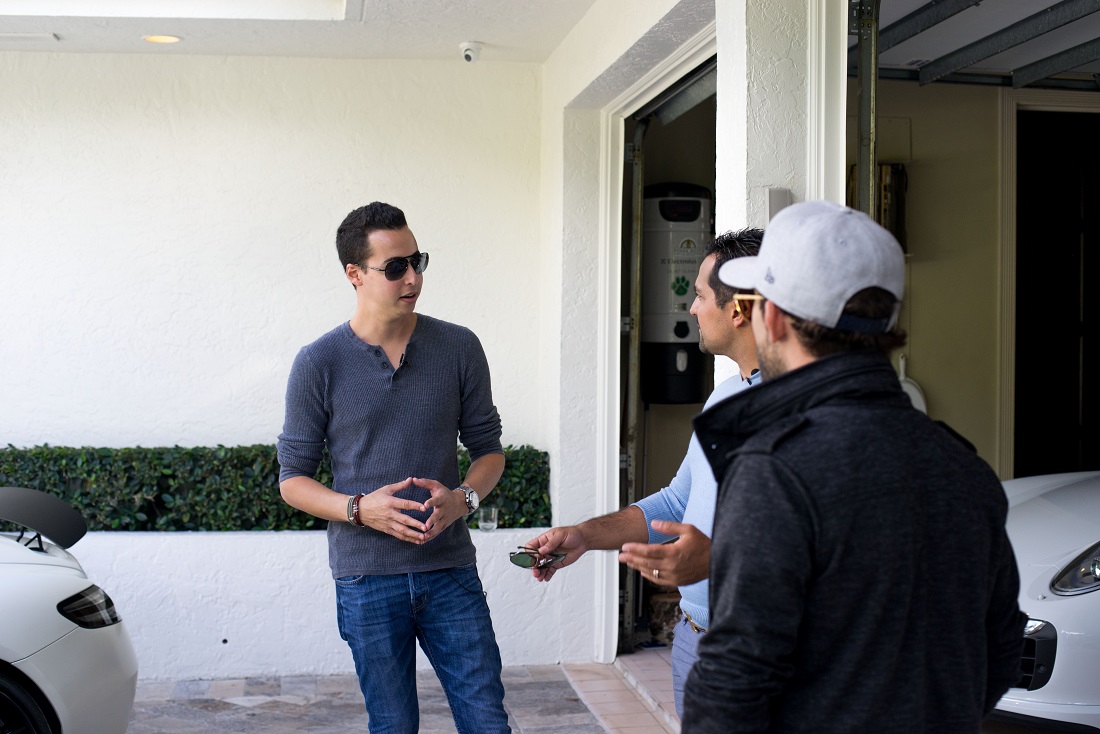 SEAN: Well, I was always doing "essentials" photos on my Instagram and putting together the shoes, the belt, the watch, and obviously the bracelets. I think the wallets will go well with that. I'm still thinking of things. I don't really sleep too much, because I'm up at about 5AM everyday and my mind is constantly racing.
CHASE: Sean is truly like a creative director. He plays so many different roles in the company that he has incredible vision on how to release something. If you haven't looked at his Instagram, I would say definitely look at his Instagram. He just gets it, and he's very talented in that.
SEAN: But touching on how we market it, it wasn't just the watch with the bracelet and the wallet. We noticed on Instagram that people really like to see the luxury lifestyle, which is cool. Of course, who wouldn't want to see an exotic car or a boat or something like that? So we realized early on to start taking shots with the watch, the bracelet, the car or boat in the background, and that helped us really grow the brand at the start.
CHASE: A lot of people would see how they could match it. For example, somebody would buy an orange Lamborghini and would want an orange watch and bracelet.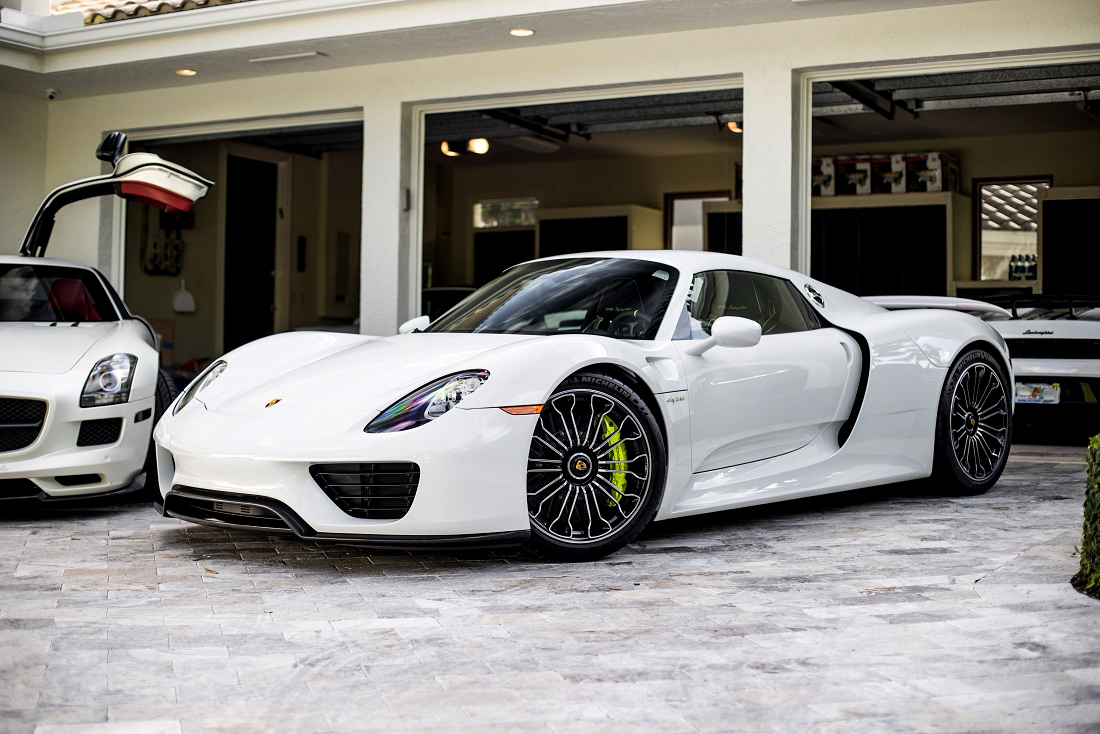 How do you guys deal with the marketing of other people making bracelets as well? Do you guys have a patent?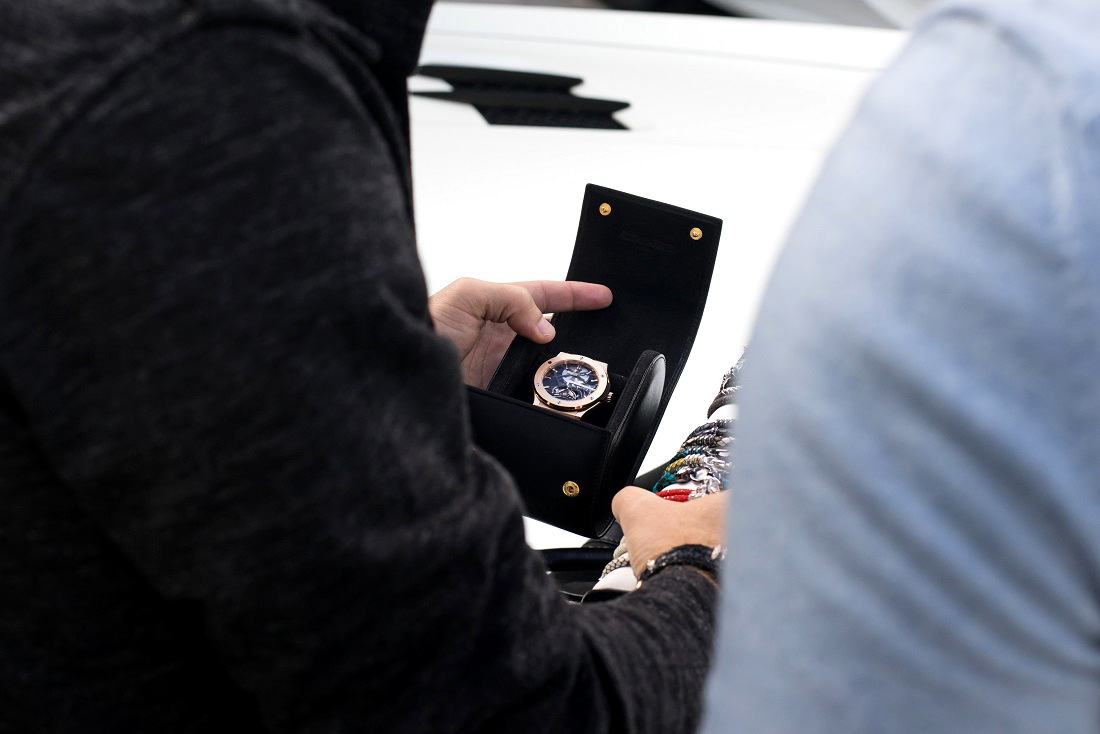 SEAN: People know the original and real people will buy the real stuff. That's just the way life is. A lot of our pieces have patents, and the new ones are patent pending. We have a lot of copyrights on our products.
CHASE: Instagram is actually really good about those things. I'll send Instagram our copyrights and our trademark numbers, and Instagram will take posts down within 24 hours.
If another company comes out with something before us and we had the idea or were talking about it for six months or a year, it makes no difference. We will scrap the idea, because we pride ourselves on being original and people will see that throughout our history and future. We're going to keep being innovative.
SEAN: It's funny. You're getting back to how we really market the brand and how we built it. At first we were just taking the shots with the cool car in the background because we thought other people with a cool exotic might want to match it. Then we realized that there's going to be a lot of people that may not have the Ferrari or Lamborghini, but still feels like they are part of the club.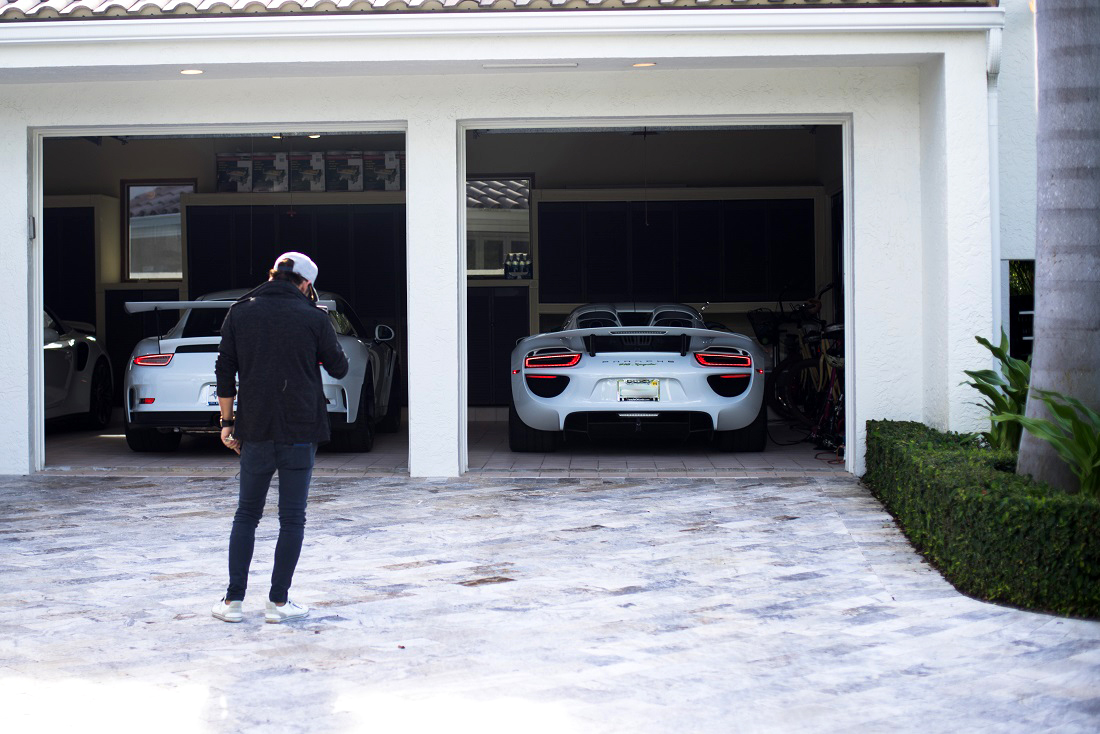 How do you guys manage (or do you even care about) the secondary market for your bracelets?
SEAN: It's pretty rare to see our bracelets on eBay or something like that. We've seen a couple for sale. Louis Vuitton has been around for so long that their second hand market has been going and going and going. It's hard to tell, but with our preservation we feel like it should be good.
CHASE: When we looked at the ones that were being sold on eBay from a client who purchased it, they were still being sold for a high price. It's not like they were trying to dump it. But sure, with any brand, anything you build and sell, there's going to be a secondary market. Once someone buys a product it's theirs, and anybody can do whatever they want with their property. We've been lucky in the sense that our customers want to keep their StingHD so far.
SEAN: The people who wanted to sell them, they didn't sell at a crazy discount. Only what you'd expect from selling a used product.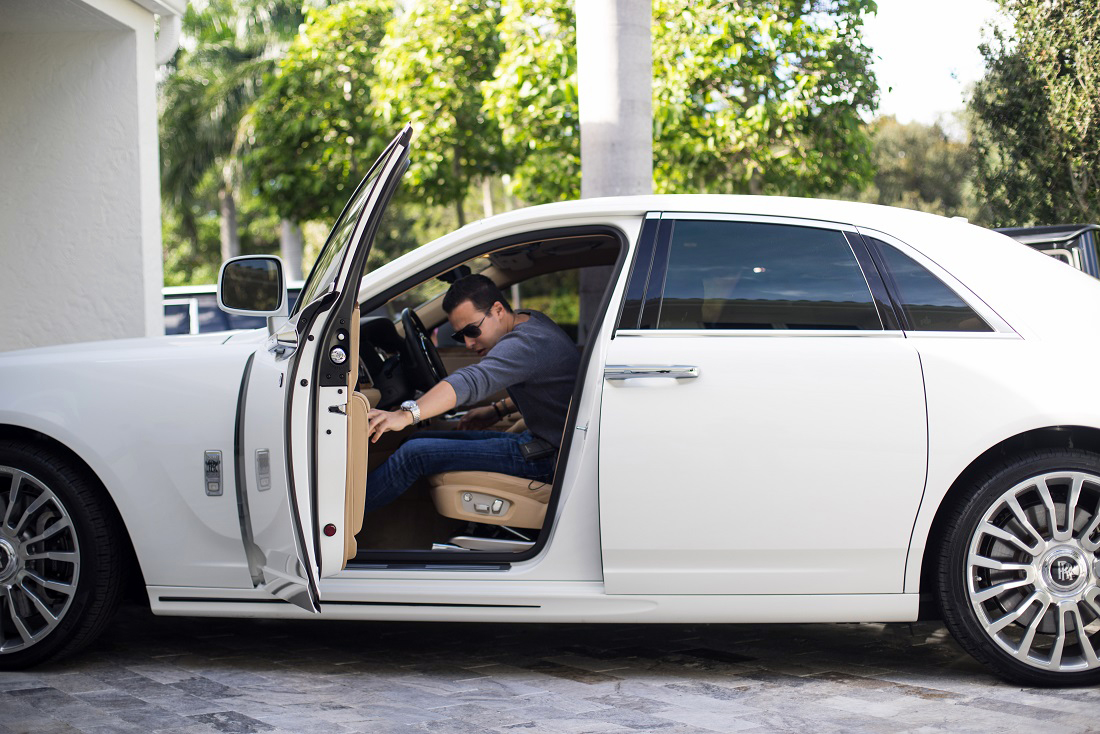 You're both pretty young and starting off in entrepreneurship selling high line products; how does that affect your view on entrepreneurship and do you feel like you're already at the top?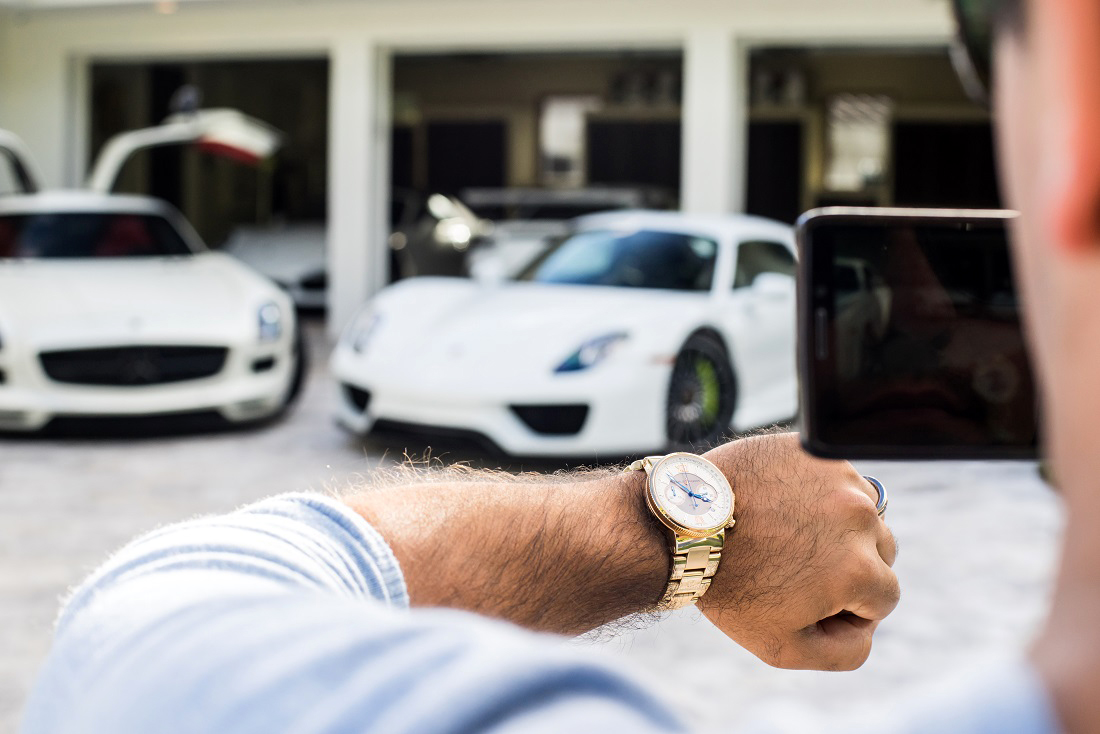 SEAN: Not at all, I think we have just started. Regardless of the way you grew up, I still think when you create something or you have your own business and you have your own successes, there's no feeling like that. Money doesn't make you the person you are at all. I think being driven and motivated and having something that in the long run does make you money and does give you less limitations in the world is amazing. You have to do more things, you get to have a family, you get to pay for your family, etc. It's more of a sense of comfort.
I think the aspect of building the brand is one of the most beautiful things in the world. I look back in my 10 years traveling the country, going door to door, people kicking me out of their stores, not even opening the door for me thinking that I'm just some kid with a backpack on. There are people that are out there to rob you. My father was robbed twice traveling in his time. So the aspect of seeing your business and hard work actually come to life, there's no better feeling than that. At the end of the day, cars and all these beautiful stuff, sometimes it does get old.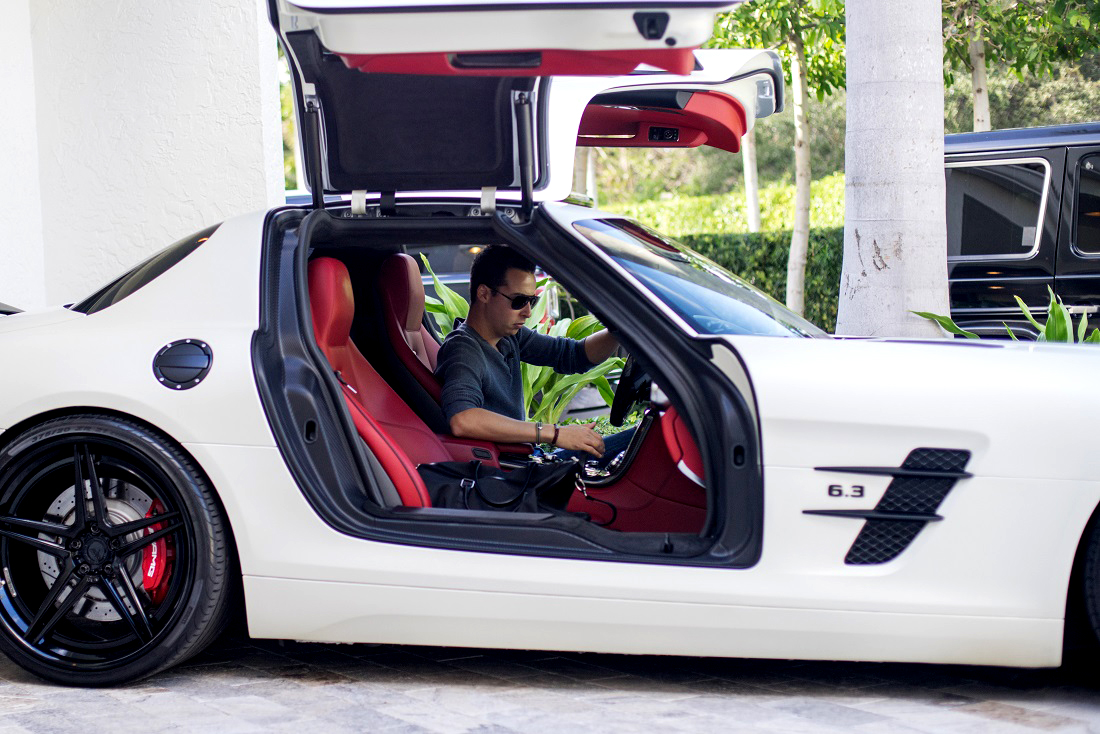 What drives you today? What is it that really pushes you to do what you do?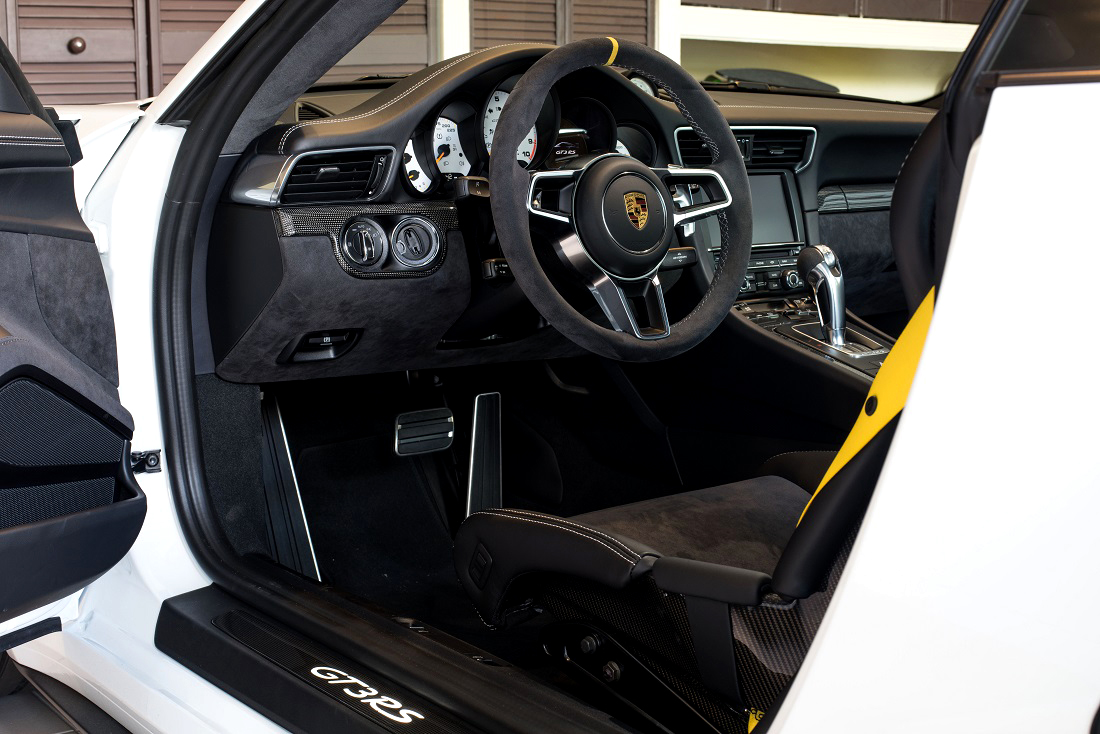 SEAN: It's something that has been in me since I was a kid. Any industry that I would get into, I would work to be at 110%. I don't want to get into anybody else's business unless I'm the best in a certain business and right now, I'm young. I'm so proud of my whole team and happy that I have Chase as a business partner. We work so well together, and I think there's really nothing better.
CHASE: I agree 100%. I worked in a business first that was very established. My father built an advertising agency that he did extremely well with, and it was very exciting to continue the growth and to help take that to the next level. When I was able to get involved with Sean and we became business partners, it was a different feeling. It was like our own fresh start. It's like a baby, and we were trying to turn it into something that was nothing at one point.
SEAN: Also getting emails saying, "We just got our bracelet. We love it. Thank you so much. We're a client for life."
CHASE: That's an amazing feeling. If you have a dream and a vision and you want to do it, I would just say just follow it and don't let anybody tell you no. We had so many people tell us, "That's going to be nothing. That's a tough business."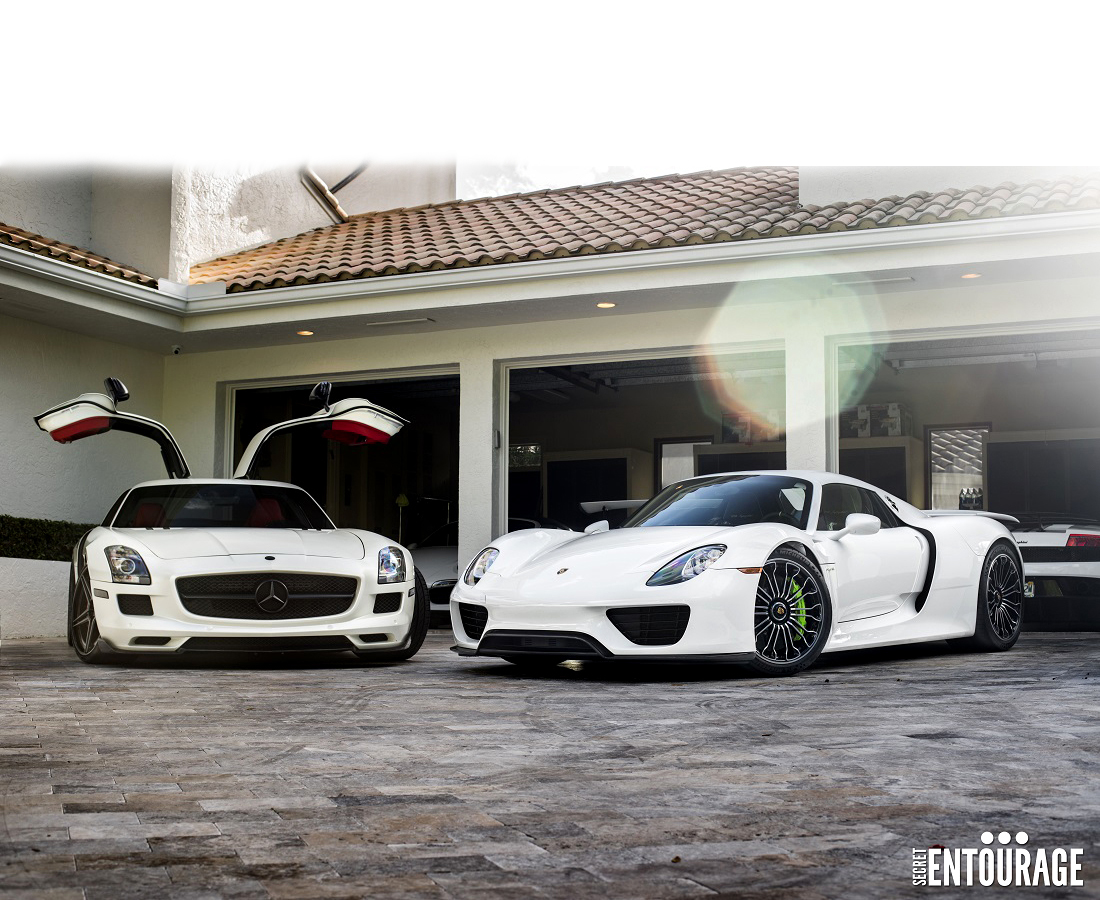 How do you guys differentiate yourselves on social media, and how did that impact your business?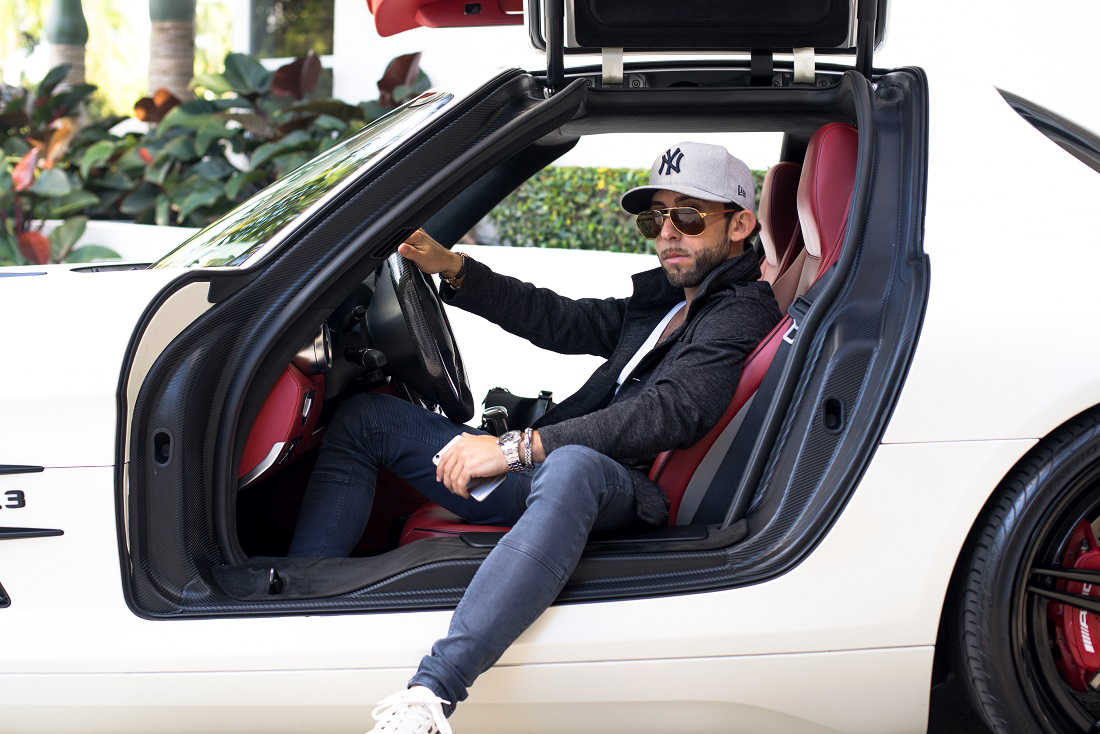 CHASE: I think the stuff that we show people is the stuff that people want to see. I'm not going to wake up in the morning and show my face waking up, I'm not going to show me talking on the phone or sitting on the computer for hours at 2AM and then getting on FaceTime with the factory, and I'm not going to show myself flying somewhere and finally seeing this client and getting a no. People don't know the daily struggles. What we show is like, "Okay, we're about to get in the car. Let me get the shot real quick. We're out." You don't see us on the phone and us going over things.
SEAN: We have to say things like, "Don't believe everything you see on Instagram." And as crazy as it sounds, I honestly believe a lot of people do think that that's life. It's not. It's only what we want you to see. That's the world we live in.
CHASE: It is the world we live in. Everybody will have their own vision and perceive things their own way. It's hard to change that. It's the reason why both of us did say yes obviously to meeting up and getting some questions out of the way.
SEAN: We were aligned from the start. We figured it all out, and we just didn't let anybody tell us no. We pushed for it. We kept pushing and eventually, we started getting traction and saw the brand growing. We were getting into stores, we were making sales, and the website was really coming together. That is one of the most exciting parts, and of course making money is fun and a cool part of a business, but there's nothing like seeing something that you create really flourish and a product turn into a brand, I would say.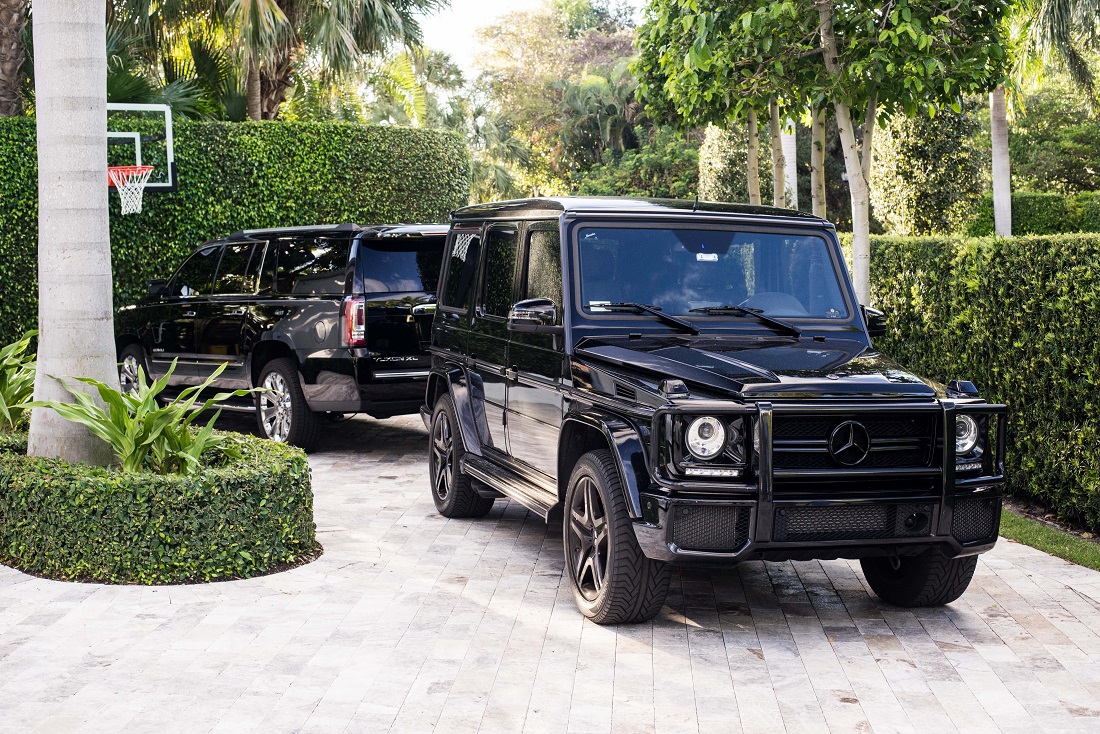 What advice do you have for people based on your experiences being young and having had some successes? If someone has an idea to bring a product to life, what would you say?
SEAN: I would say make sure you love it, and make sure you stand behind it as well. When it comes to our product, just for example when Chase and I get inventories sent from StingHD, we actually argue over who is going to get what bracelet. We actually do love the products and stand behind it. People don't really know that we're the last people to actually get the products for ourselves.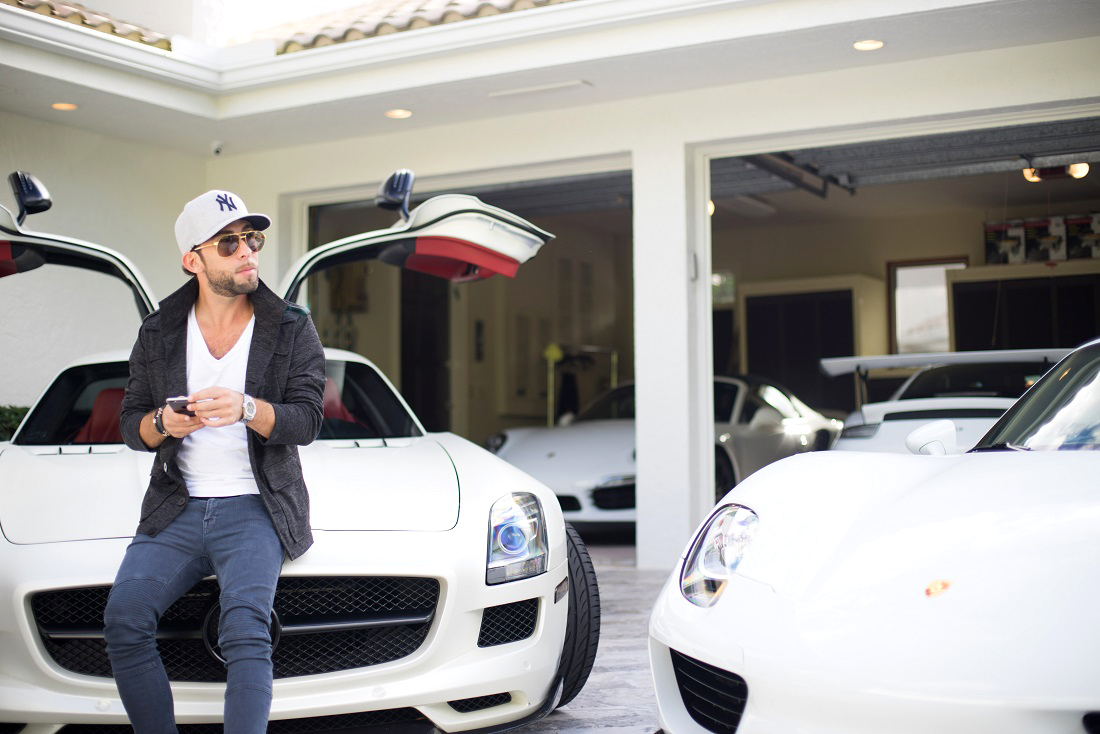 CHASE: That's how you know you love what you do. That's how you know you love the brand that you're standing behind.
SEAN: The only time we ever punched each other in the face was because of a bracelet.
CHASE: To someone who has a vision and really wants to go into business, make sure you love what you do. If you don't love what you do, how can you sell it or stand behind it?
SEAN: Also, don't think it's over if you have been doing it for five, six, or seven years; and you have a vision and nothing's happening. I still remember being 25 or 26 years old and sitting in the car and thinking that I was crazy, because I got into the business around the time when the economy was really, really difficult. My first year was okay. The second year in business the economy just tanked, so I think I drove like 10 hours that day and did zero business the whole entire week. I was thinking I needed to do something else, because this was too difficult.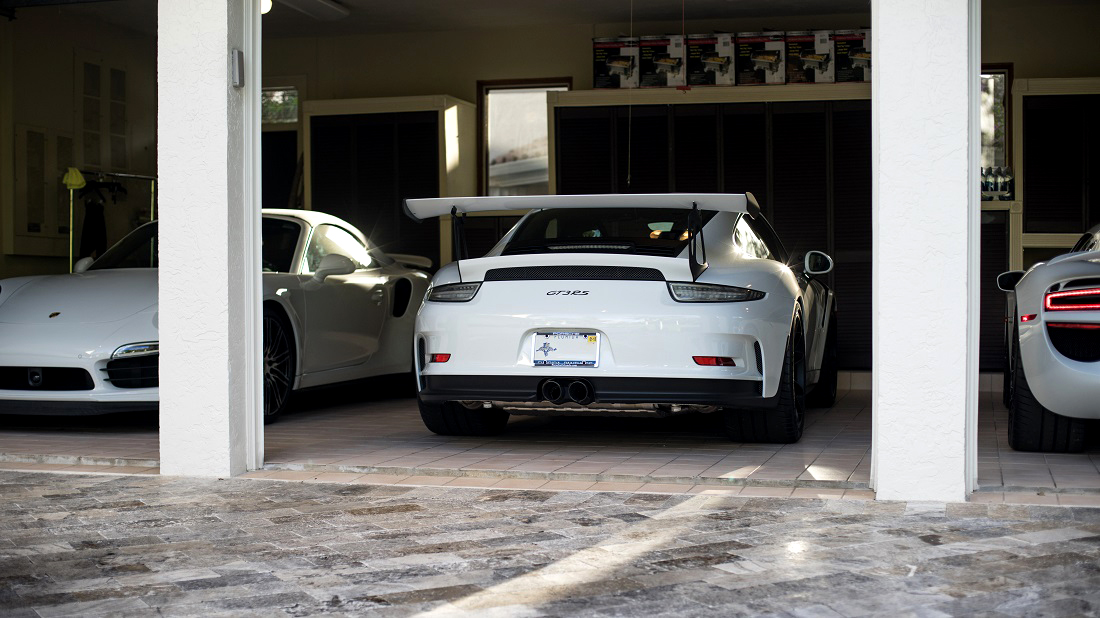 I love what we stand behind. We're handcrafted in the US. It's expensive stuff, but I believed in it. I loved it. I said, "Maybe this just isn't for me." I went back to New York, moved back home for a little bit to learn and try to understand myself and what I wanted to do. I said, "You know what, let me get back at it. I'm going to work harder. I'm going to work smarter and let's see what happens." You never know what will happen, you never know whom you meet, and you never know whom you'll run into. You could quit literally one month before you potentially are going to make it. I hear so many success stories of people telling me that they almost quit at this point or that point. If you didn't almost quit, then most likely it's not really a success story.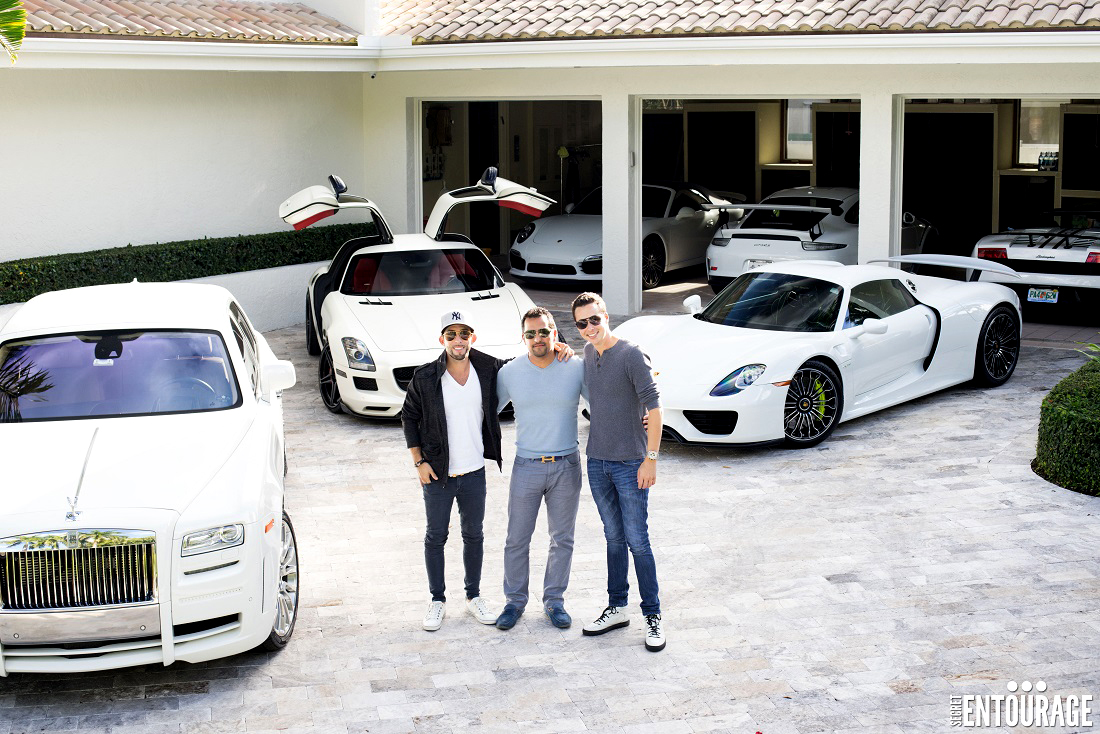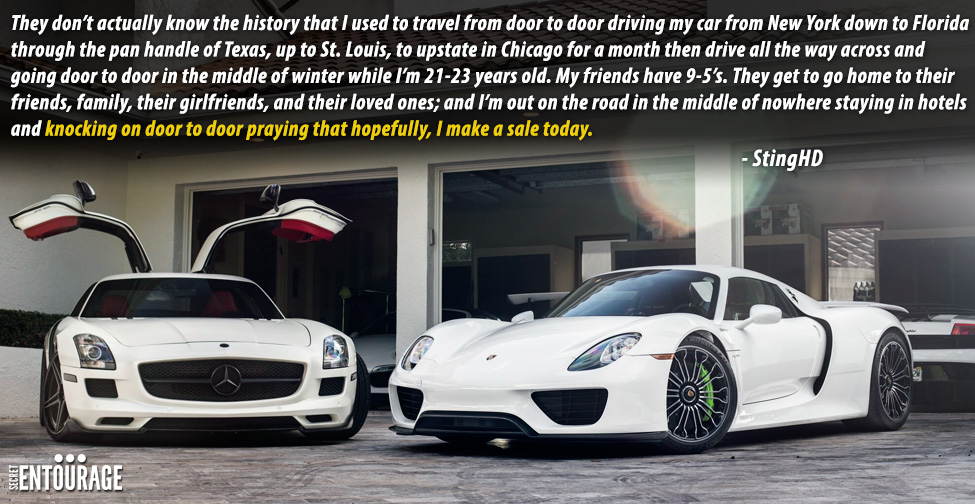 close
Cite: These following interview has been added from Secret Entourage — http://www.secretentourage.com/success-stories/stinghd/