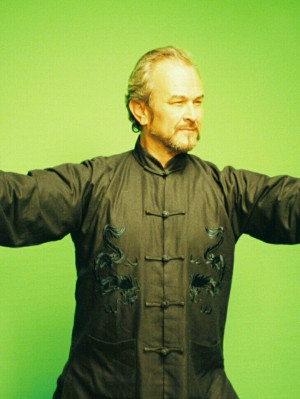 ---
Contact Info

Address:

6200 Bluff Trail Lane, El Paso, TX. 79912

Phone:

(915) 760-5196

Email:

Homepage:

Section:
---
Texas School of Tai Chi & Healing by Tai Chi Teacher Raymond Lee Abeyta
Sifu Abeyta is a USAF Vietnam veteran in 1972 to 1976, who has studied several forms of Martial Arts for more than 40 years. For the past 25+ years, he has studied Tai Chi Chuan and now owns the Texas School of Tai Chi and Healing in El Paso since 2001.
Among his accomplishments, Sifu Abeyta is a Reiki Master (a Japanese energetic healing modality), contributing author to Inside Kung Fu and El Paso's Natural Lifestyles and El Paso Physicians magazines. Sifu is also a three-time National Tai Chi Champion in form and tui-shou (push hands). He is also an International Tai Chi Form and Push Hands Champion in the 4th Int. Taiji Competition, of Jiaozou, China, 2007.
Ray has taught tai chi and related arts in El Paso since 1988. He currently teaches at White Acres Retirement Community, Monte Vista Retirement home. He is the official tai chi teacher for the EPFD and has taught at every school district in the area. Sifu Abeyta has worked with the Sheriff's Acadamy, La Tuna Prison and several other offices such as El Paso Housing Authority, The El Paso District Attorney's office, UTEP Football Team 2001 Total Care on Sunland Park, Rio Grande Cancer Foundation and UTEP Continuing Ed. Dept. 1996 – 2000.
Ray has studied under many famous Tai Chi Masters from China and the USA and is always looking for more information and quality teaching. He has been the Judge and Referee for many National Tai Chi Championships
Class Schedule
Monday
10:00 am – 11:00 am Beginners Yang Style Tai Chi 1st Section
6:30 pm -7:45 pm Hatha Yoga with John Kuberka
Tuesday
10:00 am – 11:00 am Yang Style Long form – 3 Sections
6:00 pm – 7:15 pm Tui Shou or Push Hands for all levels.
Wednesday
6:00 pm – 7:00 pm Yang Style Long form – 3 Sections, also Wu & Chen Short forms
7:15 pm – 8:30 pm Hatha Yoga with John Kuberka
Thursday
6:00 – 7:00 pm Chen Style Tai Chi, Short form, 42 Fajin, Chen Sword & Lao Jia (old form)
Friday
10:00 am – 11:00 am Yang Style Long form – 3 Sections.
Saturday
12:00 pm – 1:00 pm Beginners Yang Style 1st section